SOLOMON: Glory to God! I'm dieting on KingsChat Web
Glory to God! I'm dieting on the wordfest! Kindly post on Kingschat with the hashtags #wordfest2020 #wordfest #wordatwork #Cerumuolumenicentral #Ambassadors #cephzone3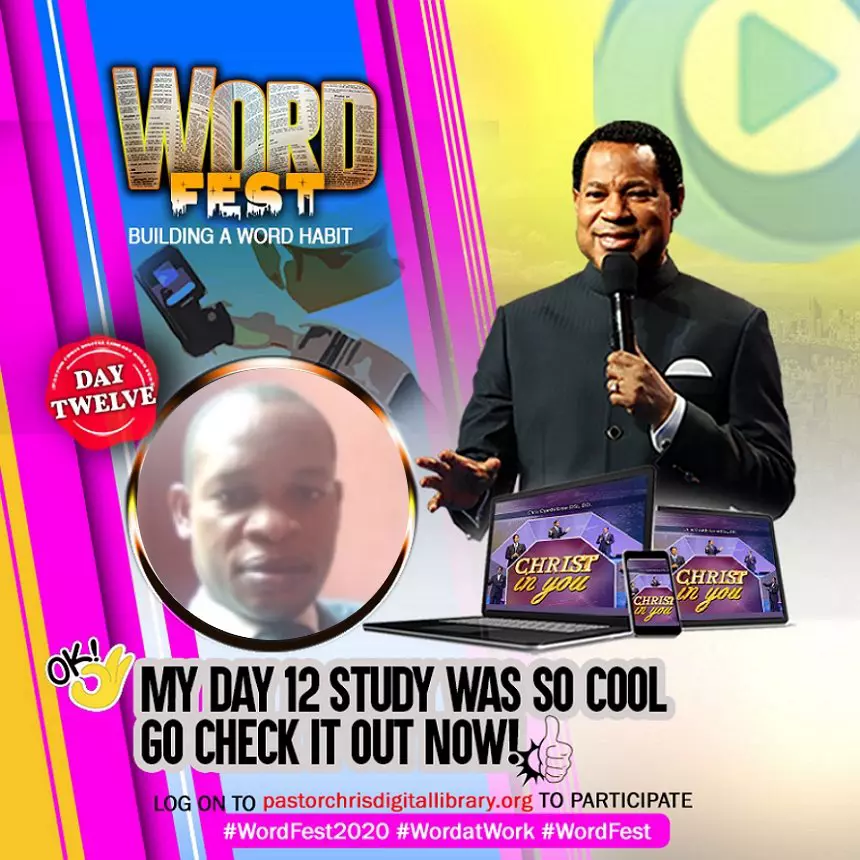 Bro Jabulani Sibanda Jay
commented:
Amen sir let us Banquet on the Wordfest it is indeed to Voriciously consume the Word of God it will be said we are what we eat when we are done or these have been with our Great Man Of God as talk the Word the Word will surely make us what it talks about
CE ALAKIJA 2 PRISON OUTREACH TEAM!!! May Outreach Pictorial Report. #celagoszone2
Christ In Me Glory Restored ☀️🌻 #wordfest #wordfest2020 #blwcampusministry #blwzonej #nigeria
#wordfest2020 #wordatwork#ICM thy word is a lamp unto my feet and light unto my path.
#thewinninglady #TWL2020 #celagoszone2 #excelcentre1 #dopemugroup
WHEN WOMEN PRAY 2020 FAITH REPORT! Women received their loved ones back again from death! 23 May is Ressurection Day! 7 speakers. Global online platforms. Receive results by faith. Register on whenwomenpray.co.za Subscribe to https://www.youtube.com/channel/UClw4TcVV18e33hZndCrLaGA/featured?view_as=subscriber #Whenwomenpray #prayerchangesanything #influentialwomen #cesazone1 #effectiveprayer
Its My Super Hero's birthday!!!! My Father who's second to none, my teacher & mentor, my role model, my Man of God, my motivator... Daddy you are so much more than I could possibly describe with words.😍😍😍😍
|| WORDFEST DAY 12 || Participating from Ghana 1. Visit: https://bit.ly/WORDFest to listen to the message . 2. Create your WordFest avatar through this http://pcdl.link/wordfest/avatar and share on Kingschat #EWCAZone5 #wordfest #wordfest2020 #wordatwork
Three(3) things to recognize to walk in this reality ( Christ in us): 1.To know 2. To reckon. 3. Yield #WordFest2020 #WordFest #WordatWork #CeAccraGhanaZone #AchieversPCF #CeAvenor #PCDL
Christ in Me. I am God's Operational Headquarters because he's in me, God has already made me the best, glory to God. #sez2 #ceasaba #wordfest #wordatwork
Happy birthday Gov Uwana Essien #TheHavenNation #HavenZoneD2