Becky Adeleye: It was an awesome time on KingsChat Web
It was an awesome time yesterday with our zonal director, PYK as she prayed and invoked the blessings of God upon our children at the CELVZ Children"s church. My kids were so blessed and thrilled they refused to wash their hands throughout the day! 😂😇😅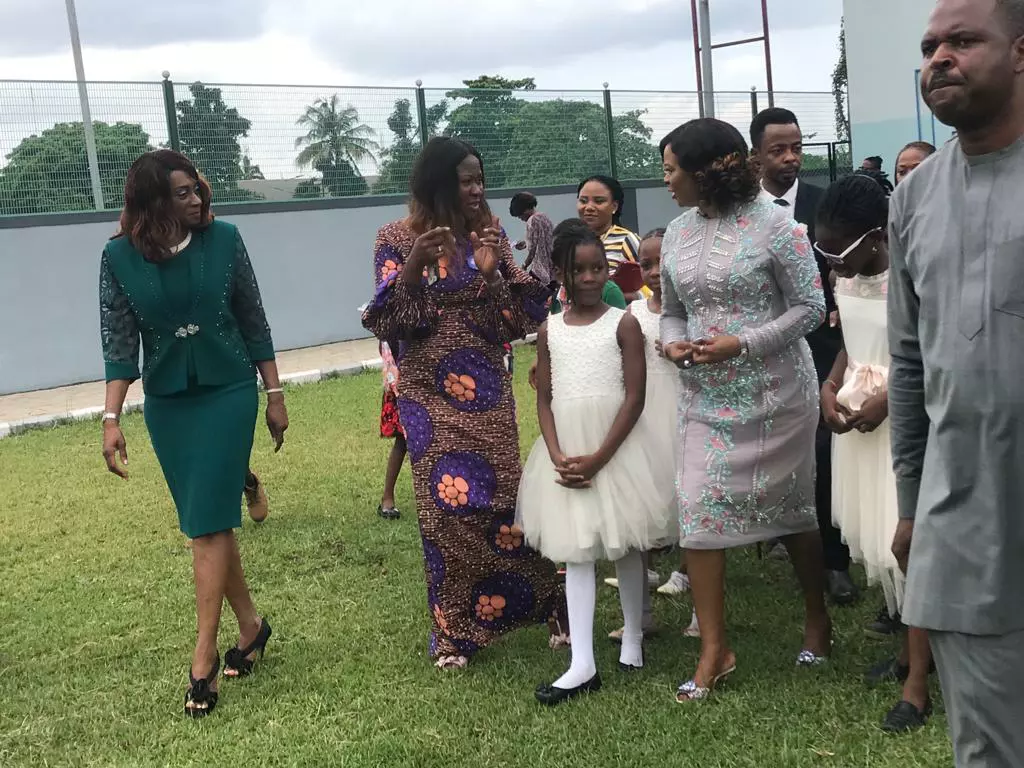 Obasola
commented:
Awesome . I can see my girls .. ❤️
Dear pastor Sharon,thank you so much for your great impact with the youth ministry,thank you for changing lives with the gospel. I love you dearly ma.Happy birthday ma
Evangelist Doctor Eddy Owase Here in The United kingdom. Here in #UKZONE2 Fire Fire Fire Everywhere!!! "God Visited US" So Mightily Grew the Word of God & Prevailed
Happy Birthday Pastor Sir, you have been a blessing to me personally and to the body of christ! even as you add one today Grace and Favour is multiplied unto you and your family in Jesus name.
Happy Birthday dear Pastor Sharon. You're very inspiring and available for the work. Thank you so much for your impact. Keep keeping on! 👍🎂🍾
#UKZONE2 #BLWESSEXGROUP #BLWNORWICH There was a MAN sent by God to the United kingdom. His Name is Evangelist Doctor Eddy Owase. God has Surely visited us
The next set of quotes are from the ever radiant powerhouse, the Highly Esteemed CEO of the LoveWorld nation, Director of Healing School AND the Zonal Pastor of CE Lagos Zone 5...PASTOR DEOLA PHILLIPS!!! 👏🏽💯 BE FILLED WITH JOY & INSPIRATION AS YOU READ 💎 💕 - - - #JoyousUpdates #LUYWC #LUYW2019 #YourLaughWorld #LWUSA #LWSat #LWTV #LWPlus
I am God's Consumate #superwoman #God'sleadinglady #duchessoflight #empress #celvz #may2 #fulfilledwoman #burning
God's Word For Every Child Children's Day 2019 Give every child a deserving future through the knowledge of God's Word as you sponsor and distribute copies of our Children's Devotionals in celebration of the Fiesta of Lights this Children's Day Date: May 27th – June 30th 2019 For more information, contact: Nigeria: +2348086656497, +2348086656533,+2348086656547 Ghana: +233-0244211623, +233 548951736, +233 548951799, +233 548951800 South Africa: +27 113260971 United Kingdom: +44 1708 556 604, +44 (0) 8001310604 (Free phone) United States: +1 9802195150, +1 281759111, +1 2817596218 #childrensday2019 #lwpm #cdc #celebratingworldsgreatestauthor #fiestaoflights