Pastor Don Okhuofu: Though two days late, happy on KingsChat Web
Though two days late, happy birthday dear esteemed Bro Ehijie Okunsebor. An epitome of faith and love in action. Thank you for being such an amazing son of consolation, and a provision for the great vision of our man of God. The Lord will continue to promote you. God bless you.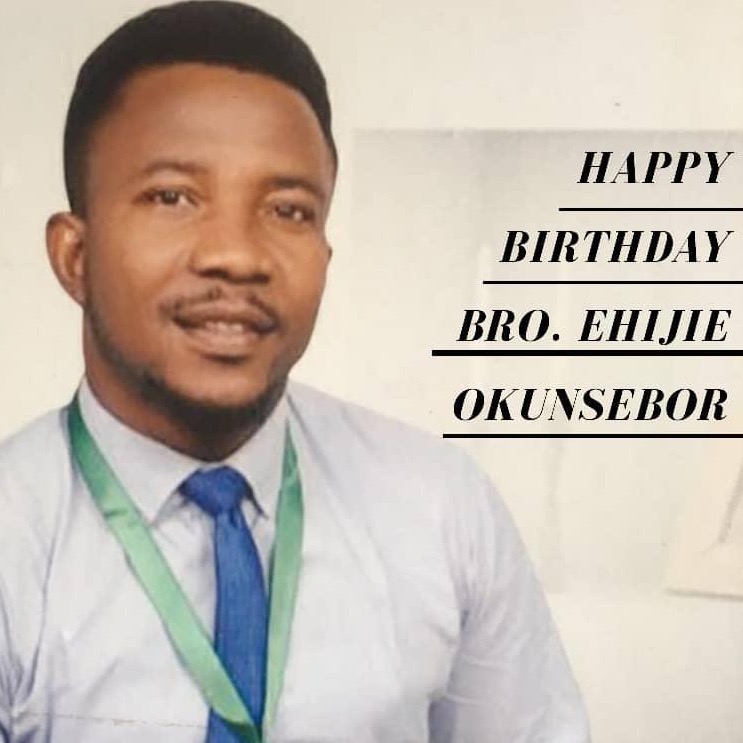 Elaigwu Chris
commented:
Happy birthday dear Brother Ehijie. May God continue to promote you in Jesus Name Amen.
Ayodeji
commented:
Happy belated birthday brother Ehijie. The Lord perfects all that concerns you. It's from glory to glory. Stay blessed.
Teaching in the Foundation School is a great honor and one of the greatest privileges of my life. Today we had a glorious Zonal Foundation School Graduation Ceremony at Christ Embassy Lekki Zone 5. Thank you to my amazing Pastor and CEO, Pastor Deola for the opportunity to serve.
GYLF ONLINE CONFERENCE 2020! Live participation from Pakistan Connect live on www.globalyouthleadersforum.org/onlineconference or via the GYLF Mobile App #gylf #gylfonlineconference2020 #newworldorder
Medical and Word Outreach at New Germany Settlement Disaster area. We attended to the sick and provided medication and clothing to this community. We met with the regional councillors and prayed for them and for the community. Praise be to God🙌 #FortressofZion #TheWord #VMCorps
Gloryyy... It's time! We are releasing POWER for GLOBAL CHANGE, PERSONAL CHANGE as well as for FAMILIES at the WOMEN PRAYER OUTREACH *Fasting your belt for AN USUAL RIDE in the HOLY GHOST* 😎😎😎 #whenwomenpray #loveworldladiesprays #loveworldladiesnetwork #ladiesAdvance #oasis #ceabeokuta #swz3
Gloryyy... It's time! We are releasing POWER for GLOBAL CHANGE, PERSONAL CHANGE as well as for FAMILIES at the WOMEN PRAYER OUTREACH *Fasting your belt for AN USUAL RIDE in the HOLY GHOST* 😎😎😎 #whenwomenpray #loveworldladiesprays #loveworldladiesnetwork #ladiesAdvance #oasis #ceabeokuta #swz3
GYLF ONLINE CONFERENCE 2020! Live participation from Burkina Faso Connect live on www.globalyouthleadersforum.org/onlineconference or via the GYLF Mobile App #gylf #gylfonlineconference2020 #newworldorder
#prayathon #prayingwithpastorchris #iamapriesrinoffice #westerneuropezone3 #yourItaly #yourNapoli
Is an honour to be love by you Sir, So many melodies in my heart. I say yes to your discipleship I say yes to the flow of anointing. I' m connected Pastor Sir. #pflow3110 #stellaluvu
GYLF ONLINE CONFERENCE 2020! Live participation from Sri Lanka Connect live on www.globalyouthleadersforum.org/onlineconference or via the GYLF Mobile App #gylf #gylfonlineconference2020 #newworldorder