YOU Church: What would the world be on KingsChat Web
What would the world be like without you and where would we be without you? As we commence the month of thanksgiving, our greatest reason to give thanks for is YOU. We will never cease to thank our heavenly Father for granting us the most precious gift besides our salvation!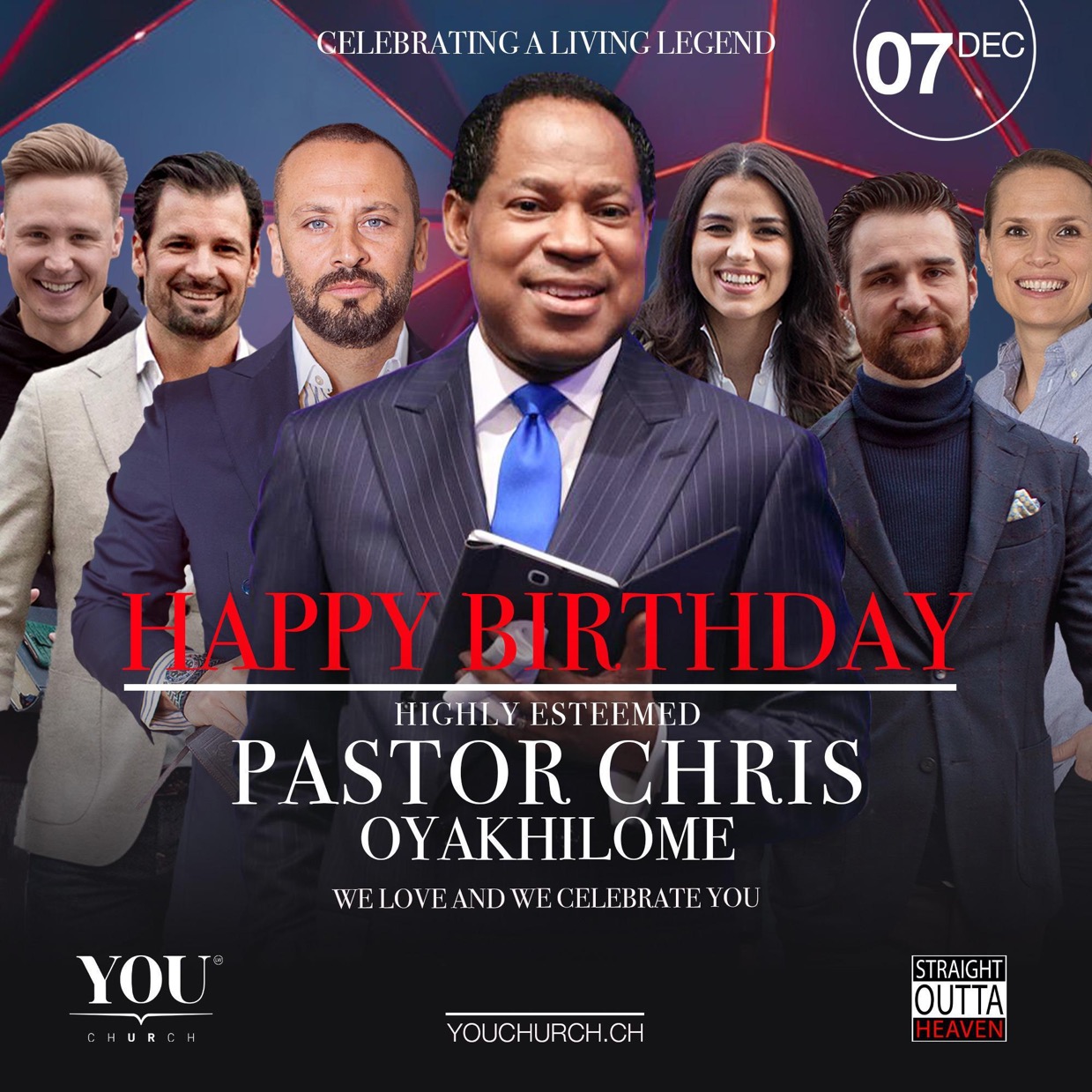 Jason Godwin
commented:
CRYPTO FX PRO TRADING PLATFORM, Why sleeping why others are making billions of dollars💴💵💶? This is an online investment which help us to earn more profit in a given period of time. by investing amount of money or bitcoin, to be traded on in the international market with the use of Auxiliary computers and software, using strategy to win profits. With the minimum investment of $300 you can get profits of about $3,000+ with my fast and trusted platform ... $300 to get $3,000 weekly. $400 to get $4,000 weekly. $500 to get $5,000 weekly. $600 to get $6,000 weekly. $800 to get $8,000 weekly. $900 to get $9,000 weekly. $1000 to get $10,000 weekly. DM me on WhatsAp.... +12402307483 for more info if you are interested.
Happy birthday anniversary dear Pastor. #celz1rocks
CELEBRATING AN ICON 'FATHER' is the noblest title a man can be given. It is more than a biological role.It signifies a patriarch, a leader, an exemplar,a teacher, a hero etc My Dad Pastor Chris u're all that & more to me & Billions of others around d world,Lv u dearly sir.HBD!
Happy birthday to a Man sent from God to this generation. Happy birthday Pastor Chris Oyakhilome, my father. You've taught and made me understand the Word in ways I never knew possible. I love you so much Sir. #07122020 #PastorChrisbirthday #CEUKZone1 #UKRegion2
Happy birthday sir, thank you for transforming my life with God's word, thank you for teaching me how to follow Christ, in Spirit and in truth, with all boldness, I celebrate you today sir, happy birthday sir 🎁🎂🎊🎉 #CETEXASZONE2 #DEC7
On the occasion of your birthday sir, I bless the Lord for the gift of you to the body of Christ.Thank you sir for heeding the call and for such an inspiration you are to me personally and to billions around the world..Happy Birthday to my Dad, Father, Rev Chris Oyakhilome Dsc DD
Moreeeeee 🤸🤸🤸🤸 🔥🔥🔥🔥Celebrating Our Perfect Gift! Perfect Father! Perfect Hero! Enjoy this Video from CE USA ZONE 2 R 2 #Loveworldchildrensministryrocks #IDS #CelebratingOurPerfectGift #loveworldchildrensministry #Dec7ChildrensCelebration #celebratingourPerfectfather
Happy birthday to you our dear man of God, Mentor, life coach, teacher, father, thank you for building us up to become the best soldier's in God's army in Turkey at such a time as this. We love you Sir #ceturkey #CELVZ #HappyBirthdayPastorChris #WeLoveYouSir #TheYearOfPerfection