CE Port Harcourt Zone 2: Let's take this Prayer together!!! on KingsChat Web
Let's take this Prayer together!!! "Dear heavenly Father, I thank you for the unveiling of your Word to my spirit, and for filling me with the knowledge of your will in all wisdom and spiritual understanding. I'm built up, edified, and strengthened by your Word even now, for exploits, in Jesus' Name. Amen." #Cephzone2 #Rhapsodyofrealities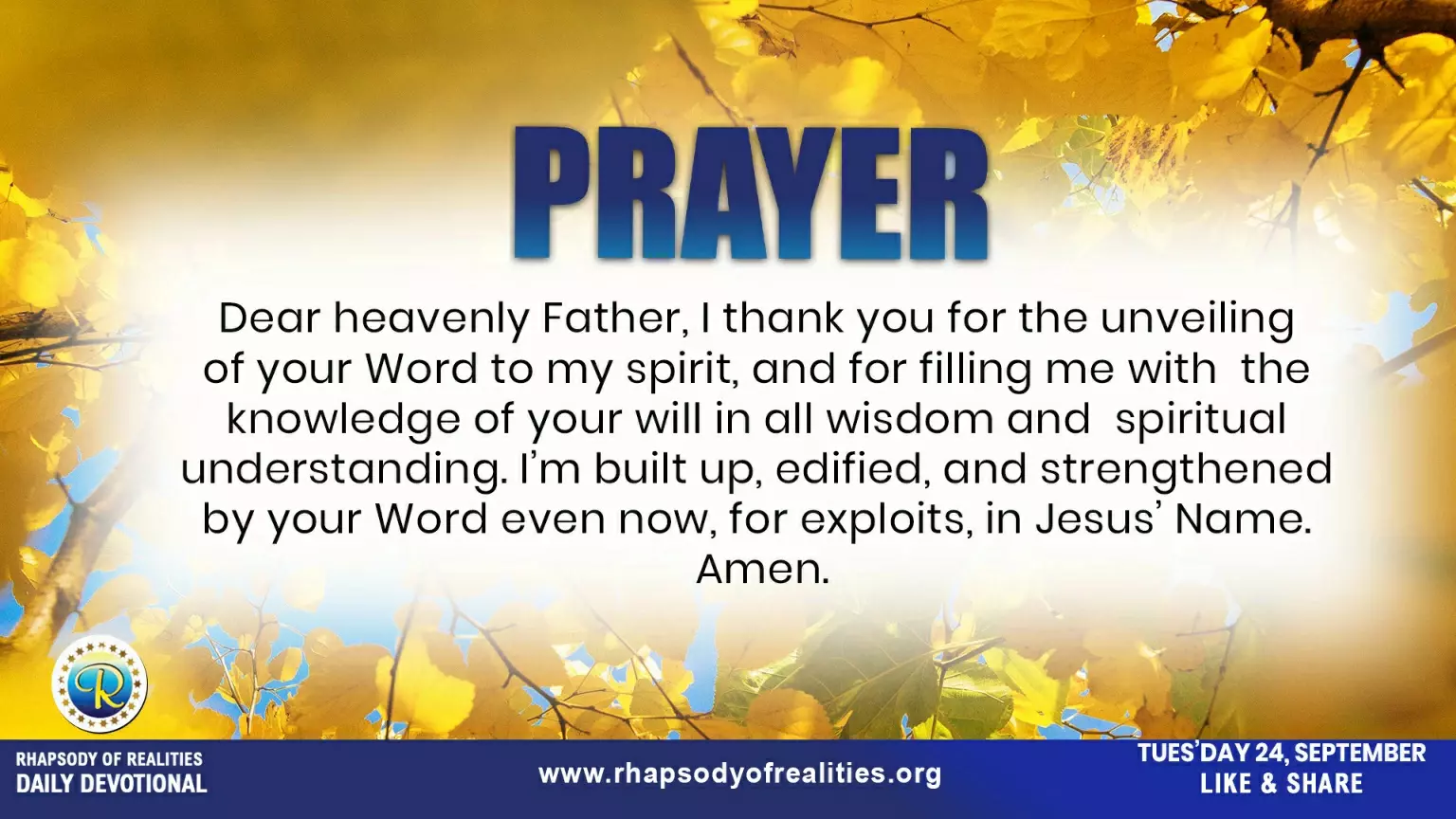 CELEBRATING OUR DEAREST, AMIABLE AND PRECIOUS PASTOR TOLU FASHINA. Happy Birthday Ma. Thank you ma for your exemplary leadership and display of liquid love. We love and celebrate you today and always.
HAPPY BIRTHDAY SISTER BIANCA OKONKWO! Thank you for your relentless commitment to the gospel of Christ. Keep on shining! #ukzone2 #lwaylesbury
Have You read Your Rhapsody today?? Pastor Teaches; INCREASE IN KNOWLEDGE "Knowledge in this context isn't scientific or mental. Rather, It's a special kind of knowledge: "epignosis" (Greek). It refers to accurate, full and precise knowledge of God; experiential knowledge of God, acquired through revelation and acquaintance. After receiving salvation, yielding yourself to the ministry of the Word is crucial. Proverbs 11:9 declares, "...but through knowledge shall the just be delivered." You already have an inheritance bequeathed to you in Christ, but through the knowledge of God, you're able to take a hold of what's rightfully yours in Christ." Hallelujah!!! #Cephzone2 #Rhapsodyofrealities
Happy Birthday Sweetheart. You are highly favoured with God and with men. #wifey #cephzone2
Happy Birthday to the best Father 🎂🎂🎂🎈🎈🎉🎉🎈 and husband in the world. Thank you for being a wonderful father to our children. #iloveyou #cephzone2
For I will restore health to you, and your wounds I will heal, declares the LORD, because they have called you an outcast: 'It is Zion, for whom no one cares!' (Jeremiah 30:17)
Rhapsody of Realities Daily Post!!!
True fulfillment and satisfaction in life is only derived from liv-ing for the Lord and fulfilling His dream.Take your eyes off yourself; pursue and fulfill God's dream.If you serve him with all your heart, you will not lack any thing. #liftchallenge #monthofuplifting