CE OSUBI GROUP: Hurray, it's the Birthday of on KingsChat Web
Hurray, it's the Birthday of our Highly Esteemed Pastor is here! We are so grateful to God for sending us the Son of a Royal Wonder, Highly Graced Personality, A trail Blazer, Leader of the Foremost Group. We love and celebrate You! #PACE #OSUBIGROUP #WARRIMINISTRYCENTRE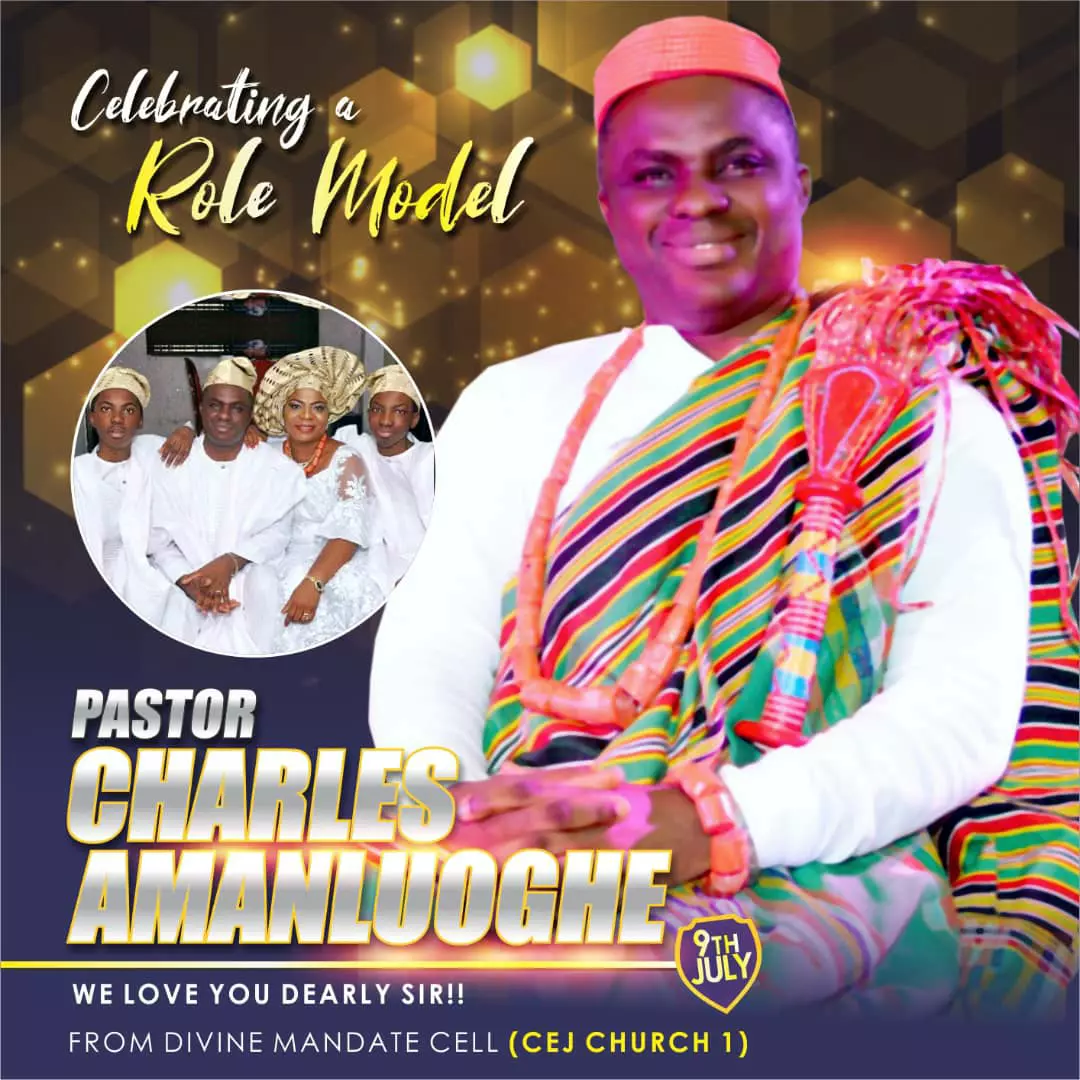 HAPPY PASTOR
commented:
Happy birthday to you sir. Congratulations from Glory to Glory in Jesus name. from pst Clement
Hurray, it's the Birthday of our Highly Esteemed Pastor is here! We are so grateful to God for sending us the Son of a Royal Wonder, Highly Graced Personality, A trail Blazer, Leader of the Foremost Group. We love and celebrate You! #PACE #OSUBIGROUP #WARRIMINISTRYCENTRE
Happy Birthday Pastor Obi. Your unalloyed commitment to our man of God is inspiring. Thank you for always being willing to assist. Your light shines everywhere
On behalf of all LOVEWORLD NATION SUPERNUMERARY (SPY) POLICE officers, We celebrate our Boss, Dcn I.K Osazuwa aka Dikko on his birthday. Preeshunnnn!!! #COS0907 #DIKKO0907 #LOVEWORLDSECURITY #LOVEWORLDSPYPOLICETEAM
Celebrating my inspiration. Coming in contact with u bring in me total loyalty to the vision of the ministry. A salute u pastor sir, happy birthday #space #osubigeoup #warriministrycentre
HBD to my Brother, Friend and Boss. Thank you sir for your inspiring leadership and wholehearted commitment and loyalty to the man of God .Thank you for taking us to a glorious level in the Dept. More grace & ability in your life sir. I love you dearly. Congrats sir.
Happy Birthday Pastor Zunny. Thank you for your commitment to the vision. You have moved. Congratulations!
Join us to achieve #SAFEBLOODFORALL. Encourage your friends and family to become regular blood donors. www.bit.ly/VMCBloodDonors #vmc
GREAT NEWS 🙌 NEW "YOUR LOVEWORLD" EPISODES FROM ISRAEL WILL BE AIRING ON ALL LOVEWORLD NETWORKS THIS JULY 🙌🙌🙌🙌🙌🙌 DON'T MISS IT! WATCH THIS👇 #CALMC #YOURLOVEWORLD #TEAMCALABARROCKS
Hurray, it's the Birthday of our Highly Esteemed Pastor is here! We are so grateful to God for sending us the Son of a Royal Wonder, Highly Graced Personality, A trail Blazer, Leader of the Foremost Group. We love and celebrate You! #PACE #OSUBIGROUP #WARRIMINISTRYCENTRE