Happy Birthday To An Adorable, Intelligent, Smart and Humble Daughter Of Zion, Sister Tolu Alabi. Thank you for being so exceptional. Greater Grace shall you experience this year. Love you Dearly!!!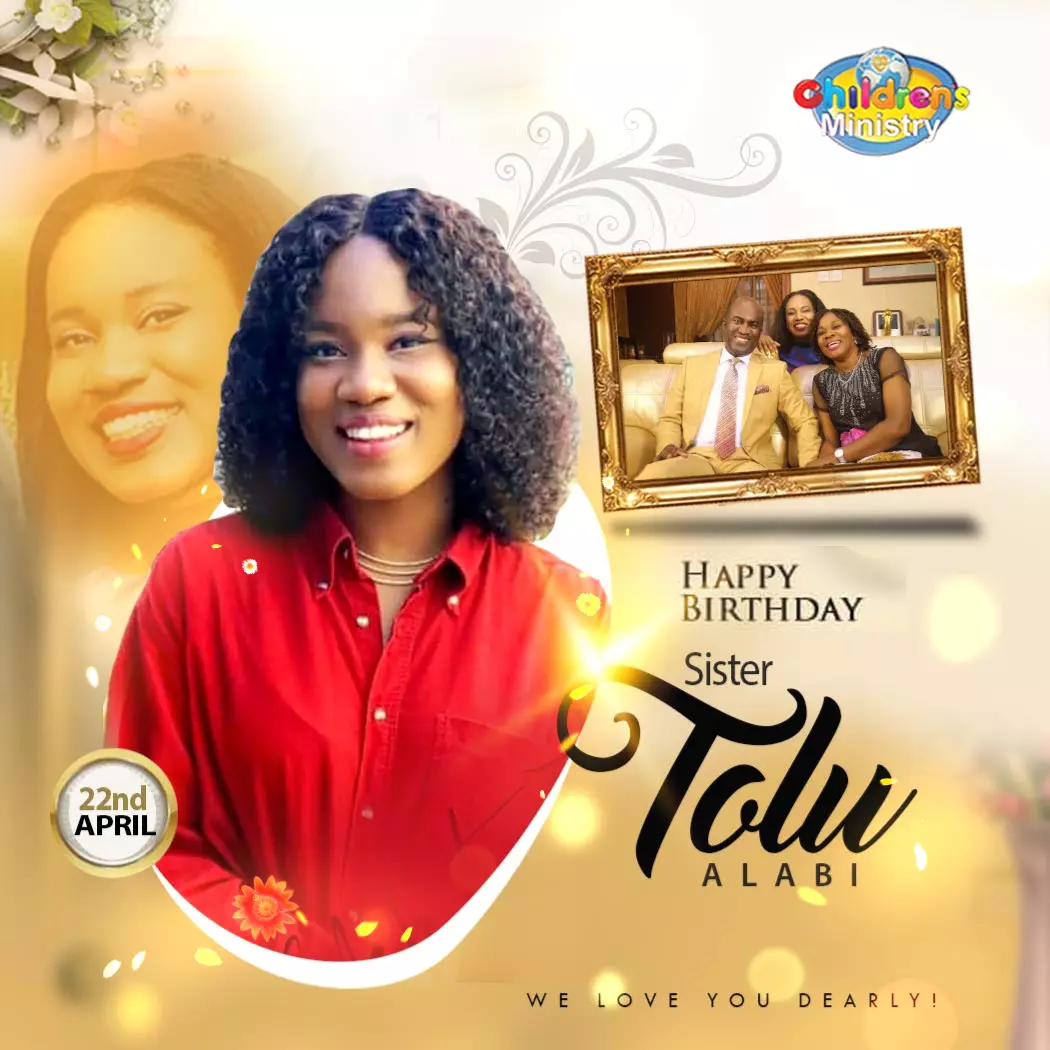 Happy Birthday dear Brother Wole, Thanks for all you do This will be a season of perfection, and supernatural accomplishments for you. I love you
WE ARE LIVE!!!💃💃💃 MIDWEEK SPECIAL SERVICE WITH OUR DEAR ZONAL DIRECTOR. Don't miss out on God's Word for you today! To participate kindly connect on: www.cekz.org/login #CEkenyaZone #midweekservice
Thank you Pastor Sir. I love you Sir.
Worry ends when Faith begins 🌸 Join us for our Wednesday Service today by 5:30pm Click the link and enjoy our space 🙌🏿 https://amcgps.com/special-login/
Thank you Sir for the gift of life.
Watch an awe inspiring message on grace with the highly esteemed Pastor Seyi Johnson. live NOW!!
I am ready--The world book day
Happy Perfect Birthday To Adorable Intelligent humble and Smart Daughter Of Zion. Thank you for being so exceptional. Thank you for loving the Lord so passionately. Your best is yet to come. I love you dearly
The heart of God Blessed be God Thank you so very much Pastor Sir Action!! Action & Action !!! #sazonearhapathon #1millionoutreaches #blwsazonea #blwcampusministryrocks