Nigel: Happy Birthday Sis Jessica! Thank on KingsChat Web
Happy Birthday Sis Jessica! Thank you for being a source of joy, and expressing the beauty and perfections of Christ. Thank you for your service and being a helper of the work. It's a new season of blessings for you; it's a new level. I love you dearly @jessicaakingg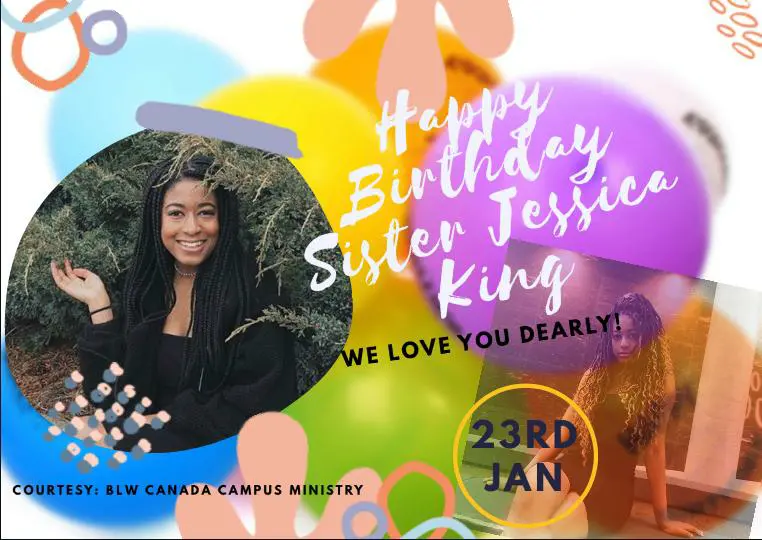 Happy Birthday to My Highly Esteemed Beautiful Mama Evange🤗🤗 Commander in Chief of Stars✨✨❤️💋Thank You for believing in us Ma, we will always celebrate you Ma💋💋 I love You Ma😘😘
Mother of Stars.......Happy Birthday of Perfection Ma'am
PLZPP started today, what a retreat, I am blessed to be in Jesus. I am PROVOKED BIG TIME.
Happy Birthday of Perfection Ma'am, Morher of Stars indeed , We Love you so much Ma'am
Still celebrating my father Rev. Ray. It can only be from glory to glory. I love and appreciate you so dearly Sir .
MEMBERS OF CENTRAL CHURCH 1 THANKING GOD FOR AN IMPACTFUL TIME OF PRAYER. #Prayingnow #Pclprayathon2020 #Iamapriestinoffice #CEChad #CGI
Happy Birthday of Perfection to Rev Ray Sir, We love you greatly Sir
Photo Speaks : Primary School Football team receive special recognition at the Accolade Assembly for exploits in Wider Curriculum after Win at the International Schools Under 9 Football Competition. #Loveworldschoolrocks #Yearofperfection2020 #Alignment #Completeness #Excellence #Fruition