🇺🇸We are LIVE! 🎥 Your Loveworld Specials with Pastor Chris & Pastor Benny Hinn, Day 1 Morning Session, January 25th is on Now Loveworld USA HD link www.loveworldusa.org YouTube Link https://youtu.be/ZWEfF0gxaeI LiveTV Mobile Web Link https://livetvmobile.org/ God bless you!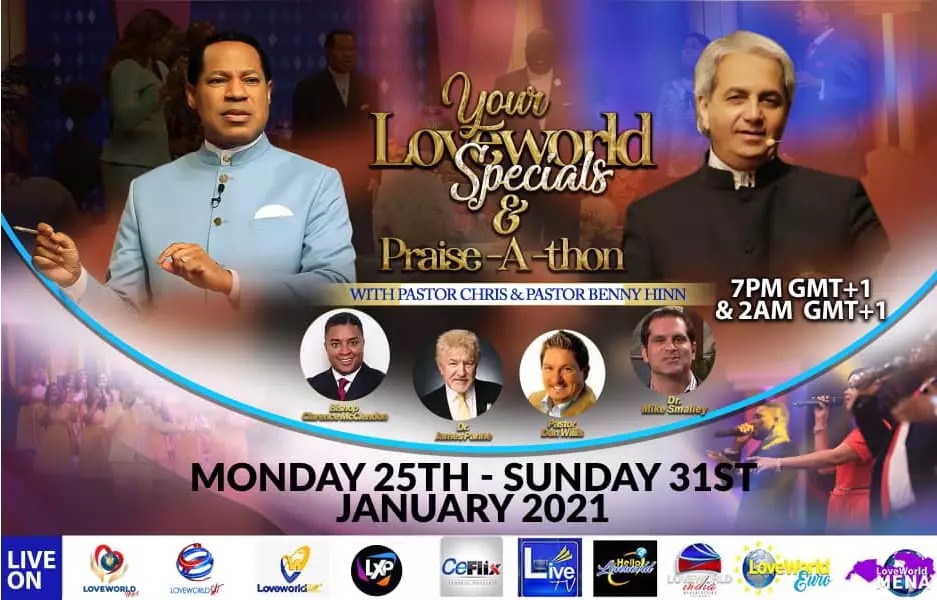 Thomas
commented:
Hxf Crypto currency trading platform .. For only guyana🇬🇾 UK🇬🇧, USA 🇱🇷 and south African🇬🇲 it's an investment where you invest on bitcoins and the sum of bitcoins you invest in, will been process and doubled in a multiple of days trade, after you cash out, then you can reinvested in the same account that you invested in again and again you can invest with credible Asset traders and earn returns of .. $300 to earn $3,000, $4000 to earn $4000, $5.00 to earn $5,000, $6,000 to earn $12, 000 , $7000 to earn $14,000. All in 7days trade and 10% will be my commission and no extra payment before withdrawals if you are ready inbox me on WhatsAp +18507391660
Pastor Benson avin
commented:
promo...promo...promo... cryptochin...fx trading..Why sleeping why others are making billions of dollars💴💵💶? This is an online investment which help us to earn more profit in a given period of time. by investing amount of money or bitcoin, to be traded on in the international market with the use of Auxiliary computers and software, using strategy to win profits. With the minimum investment of $300 you can get profits of about $3,000+ with my fast and trusted platform ... $300 to get $3,000 weekly. $400 to get $4,000 weekly. $500 to get $5,000 weekly. $600 to get $6,000 weekly. $800 to get $8,000 weekly. $900 to get $9,000 weekly. $1000 to get $10,000 weekly. DM me on WhatsAp.... +1(240)230-7483 +1 (740) 651-1971 for more info if you are interested.
Loveworld special happening now. #ceaz #graceliveshere
We're live!! 💟 🌏📺Tune in to Loveworld Broadcasting Network to participate in 'Your LoveWorld Specials' with our Man of God, Pastor Chris and Pastor Benny Hinn. God bless you!♥️ #lbn #yourloveworld #loveworldnetworks
We are live #yourloveworldspecials with Pastor Chris and Pastor Benny. Pls tune in now Don't miss out
WE ARE LIVE!!! Now is the time to invite your friends, family, colleagues and dear ones to participate live with you!!! - - - #JoyousUpdates #HappeningNow #YourLoveworld #YourLaughWorld
🔴 LIVE RIGHT NOW! Tune in for an extraordinary premiere of Your Loveworld Specials and Praise-A-Thon - LIVE now here on KingsChat via the @pastorchrislive and @prayathon live streams! You can also tune in at www.pastorchrislive.org now. Don't miss a moment!
🔔HAPPENING NOW!!!🔔 YOUR LOVEWORLD SPECIALS WITH PASTOR CHRIS & PASTOR BENNY - DAY 1 Streaming Live Here 👇 https://ceflix.org/videos/watch/1849317 #lyw #CELZ4 #revangtv