Affirmation Train: Our Dearly beloved Pastor Kemi on KingsChat Web
Our Dearly beloved Pastor Kemi Adesina, Not many people have the privilege to work and serve under someone as caring and understanding as you. Each time we try to come to terms with the measure of blessings we have, just being connected to you, we are left mesmerised the more. Thank you Ma for being tough on us when things were easy and more importantly, going easy on us when things seemed tough. Your continued/incessant support especially during and throughout the planning of the just concluded 'GLOW UP' Music Concert left us daily motivated and driven to achieve nothing short of excellence for the LORD, that if we ever had to choose a Pastor, Mother and Mentor again, we will definitely choose you, Ma. We pray that you will continually flourish Ma, even as you grow in Grace. Your strength for the work ahead is daily increased and there is nothing that your heart desires, especially for the growth/furtherance of the work that is set before you that will elude you, Ma, for you have been empowered by the Spirit of God, unto PERFECTION. We love you Ma. Your flock, CE Love Church, Barking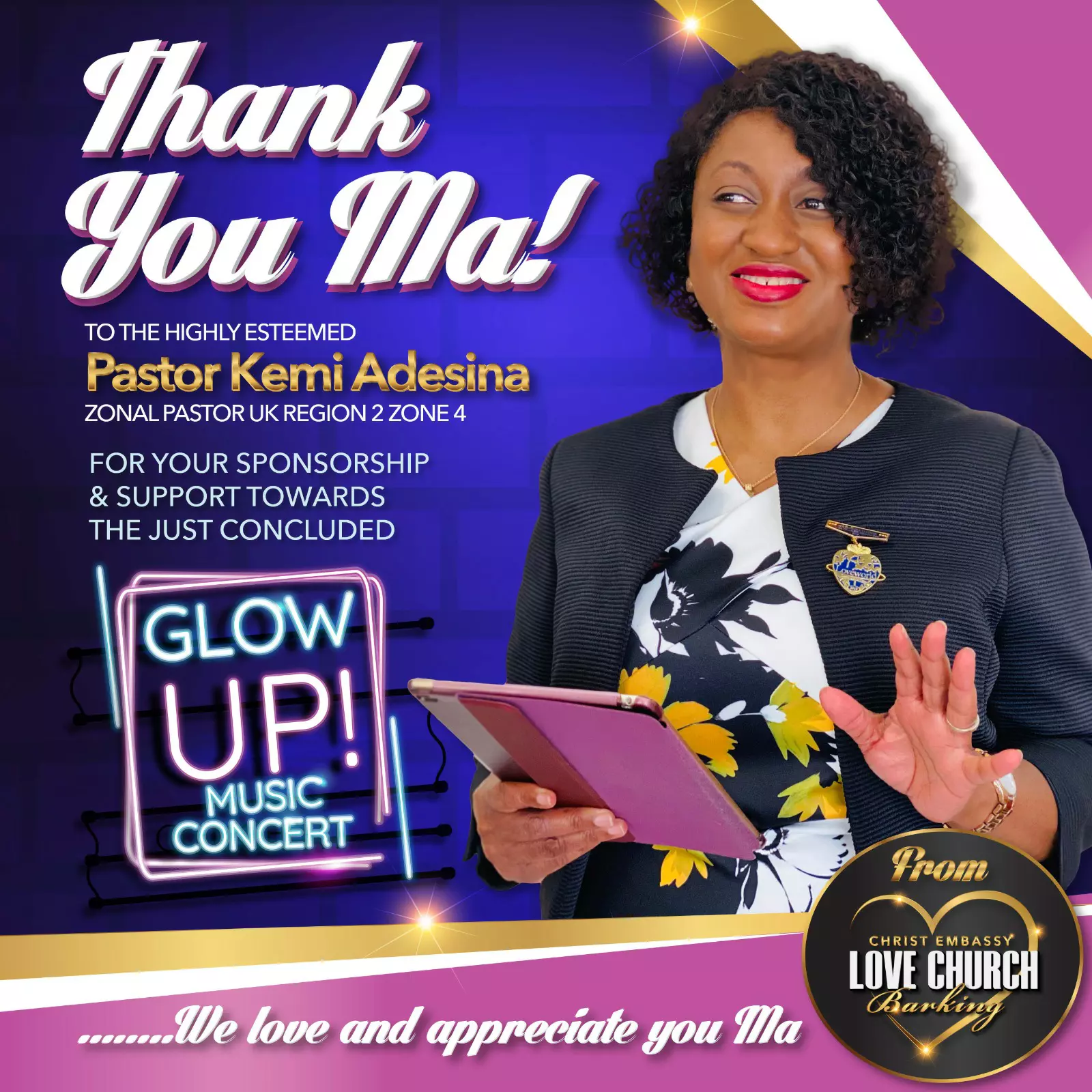 Joseph
commented:
Amen 🙏🏾🙏🏾🙏🏾🙏🏾🙏🏾🙏🏾🙏🏾🙏🏾
Celebrating Grace!! The Count up is on!!!!
Souls giving their hearts to Christ in one of our centres #globalimpactoutreach #CEOndo
DIVINE HEALTH CONFESSIONS 13TH SEPTEMBER I have the life and nature of Christ—a life of glory, dominion, and excellence; a life free from sickness, disease, and infirmities. Nothing shall by any means hurt me because my body is sanctified and preserved from all evil. I walk in the reality of this truth today and always, in Jesus' Name. Amen. SPEAK IN OTHER TONGUES NOW
#CMC HBD to you sir, thank you for loving God the way you do more grace sir, I love you with the love of God.
VPN usage now makes up almost all enterprise traffic Experts urge security patching for VPN services as use skyrockets. https://www.techradar.com/news/vpn-usage-now-makes-up-almost-all-enterprise-traffic
💥💥🔊Upcoming Event It's 14 Days To Go!!! PCDL USERS AND SUBSCRIBERS CONFERENCE WITH OUR HIGHLY ESTEEMED MINISTRY CENTRE DIRECTOR, EVANG. DR. EDDY OWASE Happening on Sunday 27th of this Month September, in all Churches across Warri Ministry Centre. Get ready to be inundated/impacted with the word of God through the Message, Testimonies, Sponsorship, Translations, Subscriptions on the Pastor Chris Digital Library even as we reach out to others with the word on this amazing platform. Remember, all we ever need is wrapped up in the Word... Save the date! #warriministrycentre #pcdlusc2020