Jswagg-TheBlessed: Gloryyy! I join the host on KingsChat Web
Gloryyy! I join the host of heaven to say happiest birthday to my dearest Pastor Dr Louis Osademe! Thank you sir for your labor of love&for perfecting me for the work of the ministry. I am forever grateful sir for your love and support through the years. I love you dearly sir.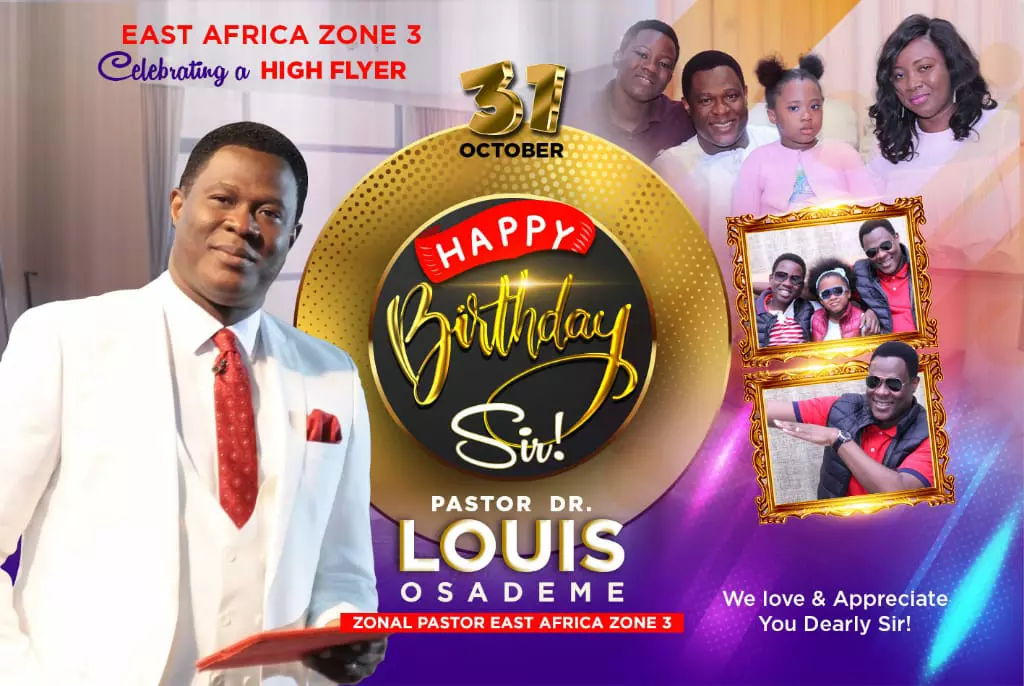 Thank You sir for making every chorister a millionaire, Happy birthday Pastor. #Pflow1031 #G4G1031 #cecelebrationchurch
FOUNDATION SCHOOL GRADUATION CEREMONY Sunday, November 3rd, 2019. @ the Prestigious Loveworld Arena, Benin City. #cebeninzone1
MY AFFIRMATION Thursday 31st October, 2019 Gracious Father, I thank you for making me an effective minister of righteousness. I declare that Satan, the prince of the power of the air is rebuked, and his influence is broken in the lives of those to whom your children, all over the world, would be preaching the Gospel today. Thank you for testimonies of salvation recorded around the world, in Jesus' Name. Amen. #SERegion #Pastorchrislive
Happy birthday to our dear Pastor Nat!! We love you so much and thank God for blessing us greatly with God's words. We appreciate your love for us , leading us and infusing excellence. Have a special year sir! Sister Joyce, CE Romford
Happy Happy Birthday to my Man of God Pastor Flow. Thank you so much sir for teaching me to be a better me. You're a GRACED MAN and I am a partaker of that Grace. Love you plenty Sir.
Happy birthday to my beautiful and amazing sister and friend, pastor Sarah! God's hand is upon your life mightily. I celebrate you today and always mighty woman of faith. The joy of the Lord is your strength. Have a great day of celebration!🥳🍾🥂🎂🎸💃🕺
Happy birthday Pastor Sarah ma. Thank you for all you do in warri ministry centre and loveworld nation. I love and appreciate you ma
Happy birth day Sir pastor Louise. We love you #plo3110 #Ewcaz3 #Uganda #mukono