OUR WEEKLY NEWSLETTER IS OUT!!🌍 Big things are happening at the InnerCity Mission 💃💃💃💃💃 Click the link to find out how we are tackling the issues of hunger, the benefits of volunteering, and our newly launched Supplementary Food products ➡ https://icm.ngo/Aprilnewsletter3 #EndChildPovertyNow #everychildisyourchild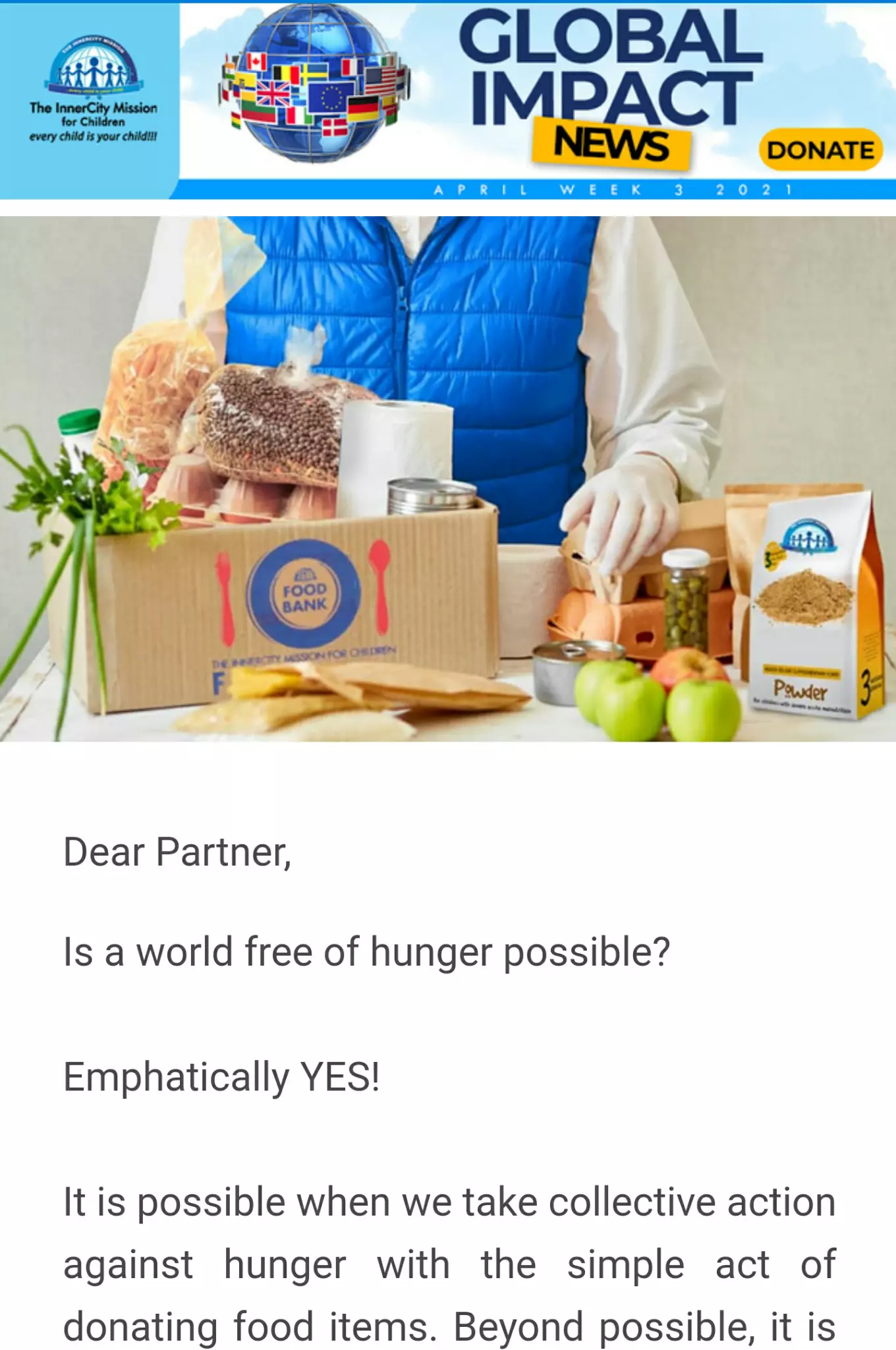 Irene
commented:
Glorrrrrrrry
HAPPY BIRTHDAY PASTOR OLUFEMI OLA-JEFFREY! Thank you for all you do for the vision and ministry, of your increase, influence and expansion there shall be no end. We join the host of heaven to celebrate you. Happy Birthday! We love you dearly #Cemidwestzone
I just gave my first million to God...glorrry Going for #50 million before graduation #thewordworks #blwzonef #blwimsu
#2Days2GO....moments Unforgettable @ PRI'S Wonderland....Can't Miss This!!! #Celebratinganinnovativeicon #PRIWONDERLAND
Celebrating a beautiful home. Happy Wedding Anniversary Esteemed Daddy Limann and Esteemed Mummy Helen. Your home is blessed. We love you dearly sir and ma #TOTALEXPERINCE2021 #POO #PSZ #CEMAIDUGURI #NNWZ2 #NNR
Happy Birthday Dear Somto Obilor. May your light continually shine brightly bringing illumination and leadership to everyone around you. I love you dearly. #Loveworldschoolrocks #Happybirthdaydearsomto #Monthoftruth
Happy Birthday Dearest Pastor Chioma, Your light shines brightly everywhere. Have an amazing new year filled with glory and grace. I love you.
Get inspired as you watch and listen to the Ongoing Pastor Chris Teaching airing now on www.pcdl.tv PCDL.TV - Building lives through God's Eternal Word #PastorChris #watchonpcdltv
Get Ready for Special Rhapathon Wednesday Service 💥💥💥 Celebrating the Word and the victories of our messenger angel, the Rhapsody of Realities!! Live on All Our Churches Virtual Platforms. Also live on www.cemcabeokuta.com 6:00pm GMT+1 #rhapathon #MCABK #yearofpreparation