ICLC/IPPC: SHOUTS OF JOY AND EXCITEMENT on KingsChat Web
SHOUTS OF JOY AND EXCITEMENT HERALD THE COMING OF OUR DEAR MAN OF GOD AT THE INTERNATIONAL PASTORS' CONFERENCE 2020 It was with great excitment and joy unspeakable that the delegates at the International Pastors' Conference received our Dear Man of God, Rev Dr. Chris Oyakhilome DSc. DD. "We are the timeless men controlling time, and the Lord is bringing us into a place of maturity" - said the Man of God on the Day 2 of the Pastors Conference, as he shared very deep and inspiring thoughts on the times we are in, and the importance of our role in prayers and soul winning. Pastor led the delegates in times of heartfelt prayer, praise, worship and thanksgiving to the Lord as he brought to mind the great things the Lord has done for us and through us in this glorious Year of Perfection. Follow this Superuser for more updates on the IPPC 2020. #ippc #ippc2020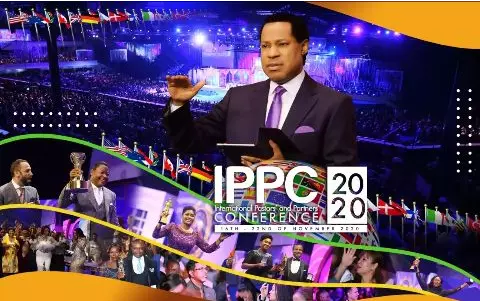 The Chairman, ITPLC 2020😍 is my Zonal teens/youth manager... Glory!! I love you so dearly ma #PJO1118 #ITPLC2020 #Lwteensministry #Cemidwestzone #Cesiluko
वास्तविकतेचा संग्रह 18/11/2020 तुमच्या आवडत्या मराठी भाषेमध्ये... वाचा आणि आशीर्वादित व्हा...
वास्तविकतेचा संग्रह 18/11/2020 तुमच्या आवडत्या मराठी भाषेमध्ये... वाचा आणि आशीर्वादित व्हा...
Since Exercising is ALSO IMPORTANT... Join Me this morning 7am!!! Lets Train TOGETHER #STZYFIT Topic: Coach⛹ Zee's Personal Meeting Room Join Zoom Meeting https://us05web.zoom.us/j/5356804610?pwd=NXlPN0lJSnpKaklCTHlDTDk5WW0vdz09 Meeting ID: 535 680 4610 Passcode: W9f0mF
Hats and Heels happening this Saturday 2pm. Come with your Friends. It's a special day for you. CE Alex Church. 102 11th Road. See you there
It's been indeed my year of Perfection #YearOfPerfection #Word #CeYeoville #cesazone2 #cesunninghill #cesazone2sunninghill #CeYeovilleSa
haHappy perfection birthday to our pastor ma God bless you ma Always. Continue radiating God's glory, Soromtochukwu for indeed the hands of God is mighty in Her life.
new single release let's praise God.