Sphiwe Semosa: 🎉✨Wow it's getting closer & on KingsChat Web
🎉✨Wow it's getting closer & closer to The Global Day Of Prayer. Join us & many around the world as we effect changes in prayer tomorrow, Friday 25th June to Saturday 26th 2021. #gdop #globaldayofprayer #loveworldsat #loveworldnetworks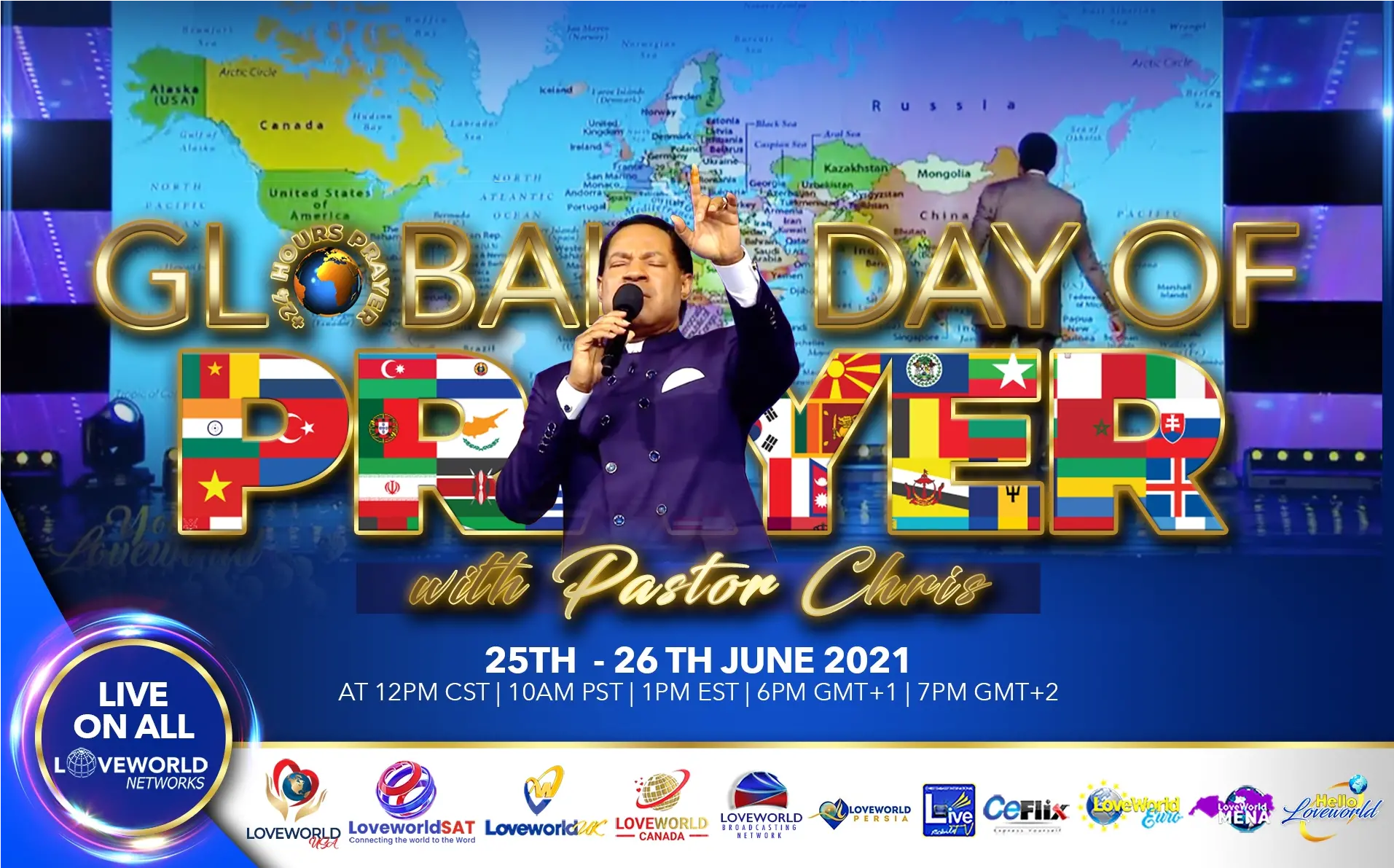 Thomas
commented:
Join our Cryptotrading plantform... it's really lucrative way of earning consistent income weekly with just little investment and it doesn't require any experience, just step by step instructions..It's an investment where you invest on bitcoins and the sum of bitcoins you invest in, will been process and doubled in a multiple in 7 days trade and then invested in the same account that you invested in again and again, you can invest with credible Asset traders and earn returns of ... $300 to earn $3,000, $400 to earn $4,000, $500 to earn $5,000, $600 to earn $6,000, $700 to earn $7000, $800 to earn $8,000, $900 to earn $9,000 $1000 to earn $10,000.All in 7days trade and 10% will be my commission and no extra payment before withdrawal .. De me on WhatsAp+1850 7391660
Thomas
commented:
promo...promo...promo...Why sleeping why others are making billions of dollars💴💵💶? This is an online investment which help us to earn more profit in a given period of time. by investing amount of money or bitcoin, to be traded on in the international market with the use of Auxiliary computers and software, using strategy to win profits. With the minimum investment of $300 you can get profits of about $3,000+ with my fast and trusted platform ... $300 to get $3,000 weekly. $400 to get $4,000 weekly. $500 to get $5,000 weekly. $600 to get $6,000 weekly. $800 to get $8,000 weekly. $900 to get $9,000 weekly. $1000 to get $10,000 weekly. DM me on WhatsAp.... +1 817-592-2097 +1 817-592-2097 for more info if you are interested.
📣Gloryyyyyy!!!! 📣Gloryyyyyy!!!! 📣Gloryyyyyy!!!! It's DAY 15 TODAY on our Ministry Centre's 21 DAYS Prayer & Fasting! We are full of testimonies already! Hallelujah🙌 As we keep praying, we will walk in an Amazing and an Abundant Grace and the flood of blessings that have been released! #21DaysPrayerandFasting #MonthofPrayer #CalMC #TeamCalabarRocks
#LSDC #Blueelite #Cebeninzone2
I have a culture of enjoyment #LSDCday #ofzp #TLB #Cebayelsa #NSSZone1
Happy Birthday Dear Esteemed Sister Erica Esosa Isabomuma possessor of Heaven and Earth. Thank you so much for all that you do. Thank you for taking the gospel and its propagation so personal. *WELCOME TO A NEW LEVEL* We love you so dearly ❤️🤗 God bless you.
🎉✨Wow it's getting closer & closer to The Global Day Of Prayer. Join us & many around the world as we effect changes in prayer tomorrow, Friday 25th June to Saturday 26th 2021. #gdop #globaldayofprayer #loveworldsat #loveworldnetworks
It's going to be an awesome time at the Global Day of Prayer with Pastor Chris 💃🏽💃🏽💃🏽🎉🌟🙏🏽🙏🏽🗺️. We are changing things and establishing God's perfect will in the earth. #loveworldsat #loveworldnetworks #globaldayofprayer #GDOP
As you grow in your fellowship with the Spirit through praise, prayer and studying the Word of God, you get filled constantly with Him. #NowThatYouAreBornAgain #NowThatYouAreBornAgainComic #PastorChrisBooks #HigherLifeFamilyInternational #ISM #KingsChatRecommends
#StillPraying #Day167 (pt 6) #photospeaks - inspiring moments from prayer sessions led by groups from CE South-West Zone 1, CE Lagos Zone 3, CE Port Harcourt Zone 1 and CE North-Central Zone 1, in Nigeria! #prayingnow #prayathon2021 #PCLprayathon2021 #iamapriestinoffice