#MondayMotivation 😇🙂 And the LORD answered me: "Write the vision; make it plain on tablets, so he may run who reads it. Habakkuk 2:2 ESV. Thanks to our Partners globally, 100,000 out of school children would have received the free gift of basic Education by the end of 2019. With the outlined #BacktoSchool sponsorship options below, everyone, even the children, can sponsor an item with at least $1. Full Sponsorship $100 per child [N36,000] Sponsorship Kits  $33 for a Scholastic kit [N12,000] $16 for a Uniform kit [N6,000] $3 for a Stationary kit [N1,000] Sponsorship Items $7 for a Sportswear [N2,500] $7 for a pair of Sports Shoes [2,500] $5 for a School Bag [N2,000] $3 for Exercise Books [N1,000] $2 for a pair of School Shoe [N700] $1 for a Water Bottle [N360] $1 for a Pencil Case [N360] $1 for a Set of Socks [N360] $1 for a Pencil Set [N360] Direct Bank transfer💳 *402*96601237*AMOUNT#   KINGSPAY CODE ICM4C (Naira) ICM42 (Int'l payments) Through the Back to the school website bit.ly/2SWT2QO #EndChildpovertynow #EveryChildisyourchild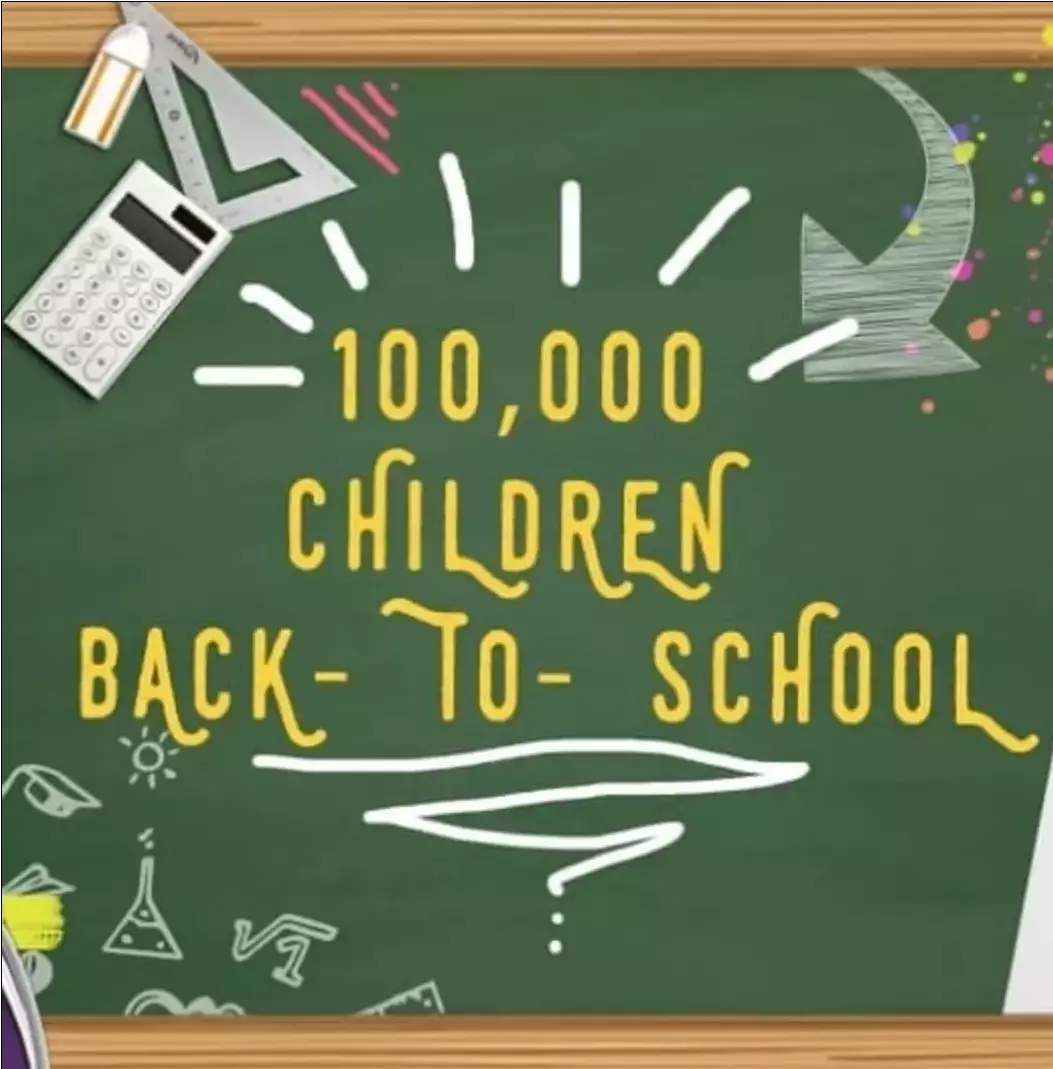 14Days to DAY OF BLISS BONABERI We are ready to take over #ewcavz4 #cebonaberi #DOB2019
IMPACT TESTIMONIES: FINANCIAL INCREASE! Watch this inspiring video on how to walk in perpetual financial increase through your giving! Please like, comment and share widely! God bless you. #shiningwith1millioncopiesinlanguages
It's our wedding anniversary today. We wwant to thank God for all he has done in 2 years. We look forward to a glorious future in Christ.
Happy birthday esteemed Pastor Kayode Adeleke. We celebrate your light. Indeed, you are a 1000 times greater. Keep shinning sir. Christ Embassy Laughs Zone One Partnership Unit celebrate you. #Celagoszone1rocks #CELZ1Wonderful #Celz1rocks
A big thank you to our Dear Man of God pastor Chris, director CGI and our Final pastor for the CGI programme. EWCAZ 3 We have moved. Passion for Soulwinning is at a new dimension.
It's happening #ewcavz4 #cebonaberi #DOB2019
Could this really be true? If yes, what do you think we can do to make a positive change? Watch this short drama...feel free to share to others. #innovate #inspire #ideate
Waooowww the success of the TIE conference Cameroon/success motivation was indeed a Divine Visitation for us. Words cannot phantom what has happen to Cameroon, we have moved, and nothing can stop us. #Cameroonhasbeen TIED #Campusministrycameroongroup2 #Campusministryrocks