PTT Ed: Sunday service is online tomorrow. on KingsChat Web
Sunday service is online tomorrow. I will be speaking on: Fear not! Only believe. There will be 4 streaming times. Join me in one of them. amcgps.com #yearofperfection #myperfectlife #abkmc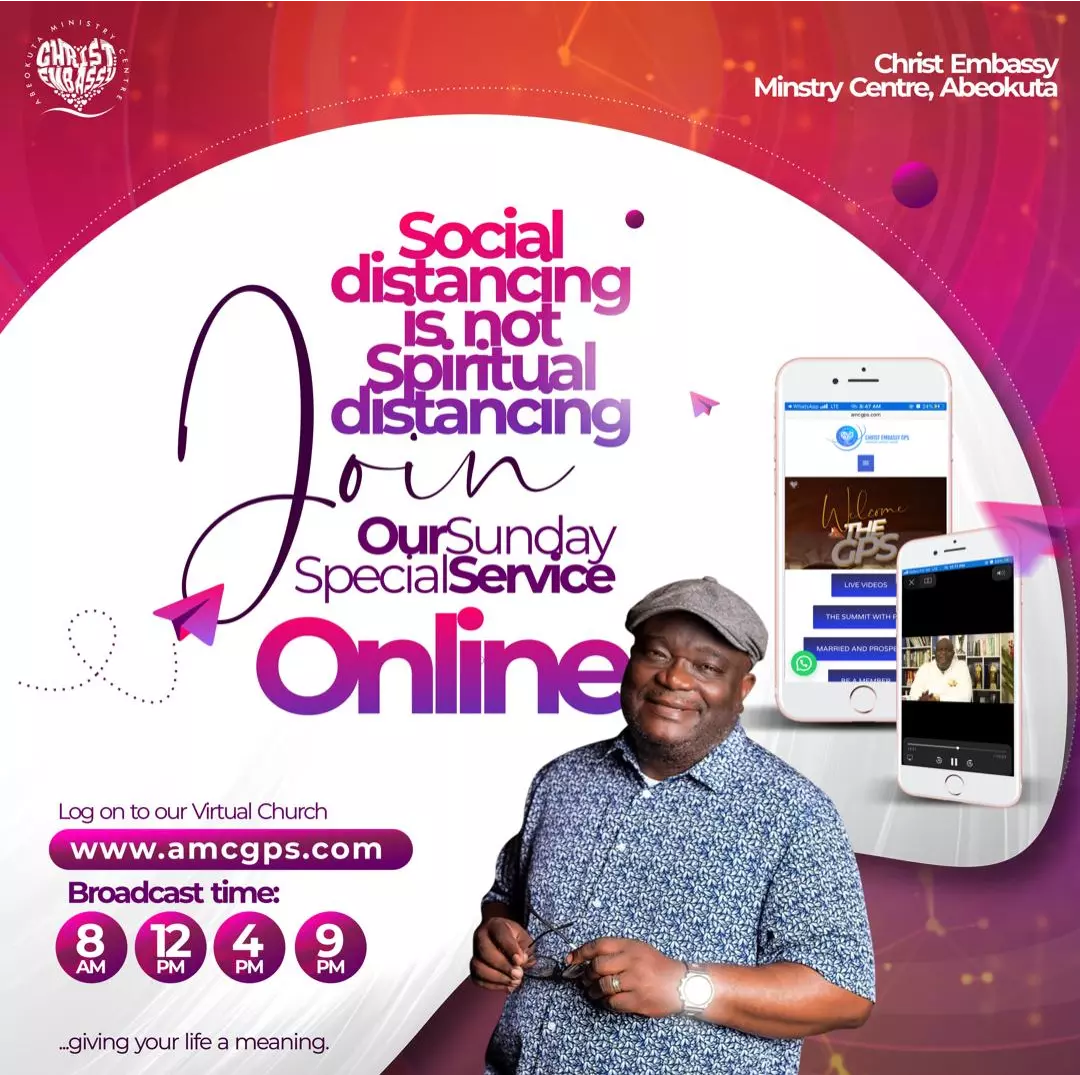 Thanks be unto God who daily loads me with benefits! He's made all grace—every favour and earthly blessing—come to me in abundance...
Happy Birthday Highly Esteemed Pastor Lisa Ma. Thank you for your words of wisdom, your trainings, care and unwavering love for me and my family. I Love you so much, Ma #cedunwoody #ElixrPastorLisaLawal #Perfection
... such that I'm always and under all circumstances and whatever the need, self-sufficient—possessing enough to require no aid or support, and furnished in abundance for every good work and charitable donation. Hallelujah!
RHAPSODY OF REALITIES - PASTOR CHRIS: *WEALTH FOR EVERYDAY SOLUTION* SUNDAY MARCH 29 #RoR #Knowledge #Perfection #TheNameOfJesus