Simisola: Dear Pastor Sir, We want on KingsChat Web
Dear Pastor Sir, We want to thank you from the bottom of our hearts, for your words of prayers and prophecies at our wedding ceremony. Your call was an assurance in our spirits that the journey ahead is a victorious one. We love you so so much Dearest Pastor Sir!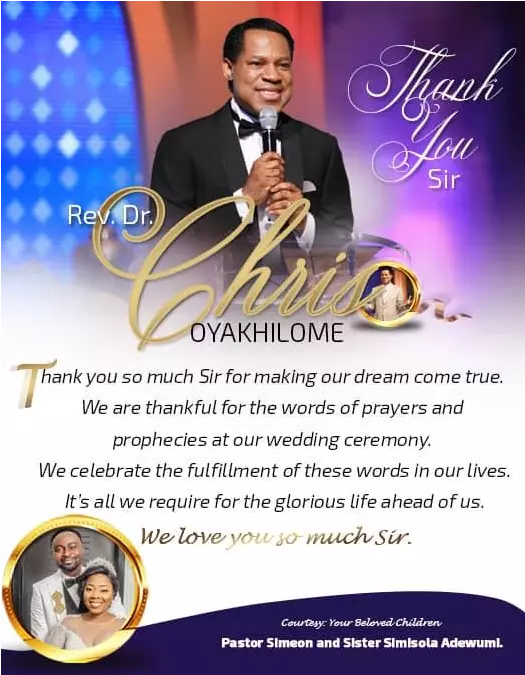 Day 7 study done! Christ is my wisdom. I walk daily in God's wisdom. Glory to God. #8dom #WatchonPCDLTV #8daysofmeditation #pcdltv #OsloNorway #WEZ1
Dear Heavenly Father, Thank u 4 bringing me into a place of glorious rest in Christ Jesus.I'm conscious of d supernatural life of God that's in my spirit.I live out d transcendent life of greatness, excellence, n success inherent in my spirit, in Jesus' Name. Amen
#lmamcephzone1 Happening live on the 22nd January and 23rd January is our LMAM PLANNING AND TRAINING MEETING with our Esteemed Zonal Director Pastor Amaechi Udeaku and some special guests from LMAM HQ. Complete your registration, be prepared, Spread the NEWS and pray!!!
Norway and the rules on Covid 19 vaccine after 13 deaths.
Serious threat of 'armed, disturbed people' at Biden inauguration, warns ex-FBI boss Former FBI boss James Comey has told Sky News he is worried about the threat of violence from "armed, disturbed people" at Joe Biden's inauguration. http://news.sky.com/story/biden-inauguration-former-fbi-boss-james-comey-warns-of-serious-threat-from-armed-disturbed-people-12188706
Lampard still searching for solutions The Chelsea celebrations were vociferous upon the final whistle and understandably so. The pressure had been building on Frank Lampard after a run that had brought only one win in six Premier League games – with that coming before Christmas. A 1-0 win against 10-man Fulham was no emphatic return to form but the Chelsea boss will take it. https://www.skysports.com/football/news/12040/12190130/chelsea-beat-10-man-fulham-but-frank-lampard-is-still-searching-for-his-style