Lovelace Brown: Happy birthday to my Highly on KingsChat Web
Happy birthday to my Highly Esteemed Regional Pastor, thank you so much Sir, for teaching me the word of God. Thank you Sir, for given the opportunity to serve in ministry. I love you dearly Pastor Sir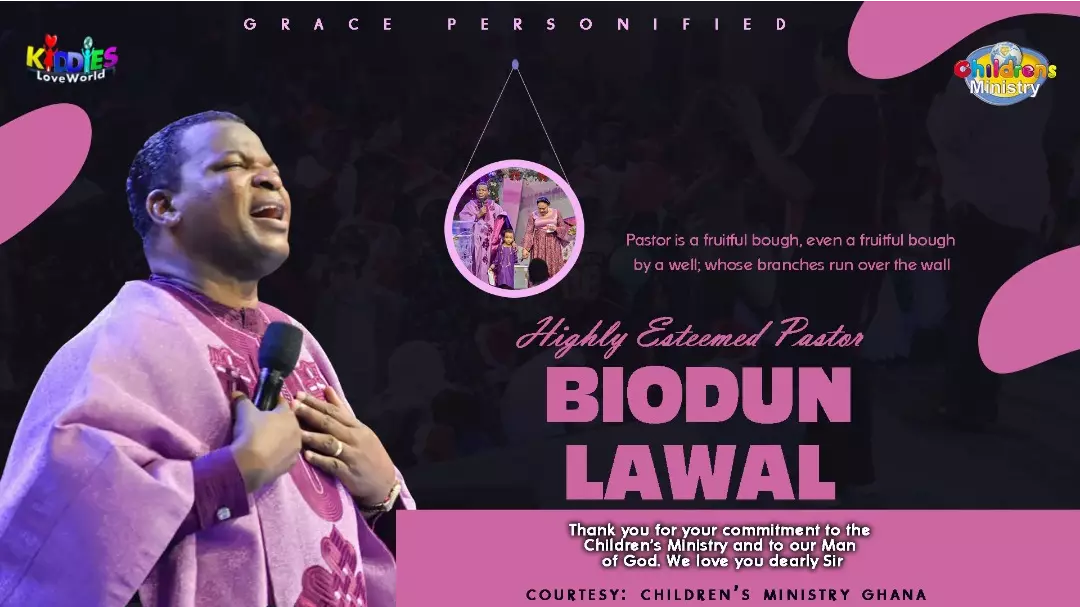 Belle Fleischer
commented:
Pastor sir we love you so much .Happy glorious birthday 💃💥🎉🎊🎂🎂🎂
Happy birthday Dearest Daddy . Thank you for teaching me how to serve Jesus our Lord and walk with the Holy Spirit .I love you . #PBL0201 #sonofconsolation #sonofpastorchris
Happy birthday sir! Thank you for preparing us, teaching us to win. Your unwavering commitment to the Gospel and to our man of God is so amazing and inspiring it's something I look up to a strive to emulate. I love you sir ! #CEAccraGhanaZone #PBL0201 #HuoisParakleseos
Happy birthday Pastor Sir!!! You're such an inspiration to us all!! #HuosParaKleseos #PBL022021
I love you dearly Sir, Highly Esteemed Regional Pastor Sir. #HuiosParakleseos #SonOfConsolation #SonofPastorChris #PBL2021 #CeAccraGhanaZone
Congratulations! Dr. & Mrs Blessing Ogechukwu
1ST GLOBAL SERVICE IN THE YEAR OF PREPARATION!!! THE JANUARY GLOBAL SERVICE WITH PASTOR CHRIS. Participation link👇 https://cetunes.org/events?id=v3j4r2uh or log on to www.cetunes.org Download CeTunes Via👇 Android http://play.google.com/store/apps/details?id=org.lw.cetunes iOS https://apps.apple.com/us/app/cetunes/id1470300487
Happy birthday Daddy,My Ever Prepared Daddy.My Daddy, the Son of Rev. Dr. Chris(DSc,DD).My Daddy the Dollar Man& the Soul winner..my Daddy,the No.1 global Partner.My Daddy,the Grace Station.My Daddy, the HolyGhost Daddy.My Daddy,You can't beat Him. #CEaccraLAA #huiosparakleseos
Happy Birthday Sir #PoseLikePastor #HuiosParakleseos #SonOfConsolation #SonofPastorChris #PBL0201 #CeAccraGhanaZone
Happy birthday pastor sir. Thank you sir for teaching us to be sacrificial in all that we do for the Lord. #PerfectPBL020121 #MCWarriteensministry #lwteensministry #SonofPastorChris
Happy birthday dear man of god. We pray for you and your family. May God bless you always. Love from Fiji.