Yerima Abraham: Happy 🎂 birthday Dcns Atainu. on KingsChat Web
Happy 🎂 birthday Dcns Atainu. A soul gravitator, winner and lover of the things of God. Thank you for all you do for the gospel. Your passion cannot be exterminated but expanded beyond boundaries. Have fun in his presence. We love you. #ceperivale #thelovezone #ukr2z3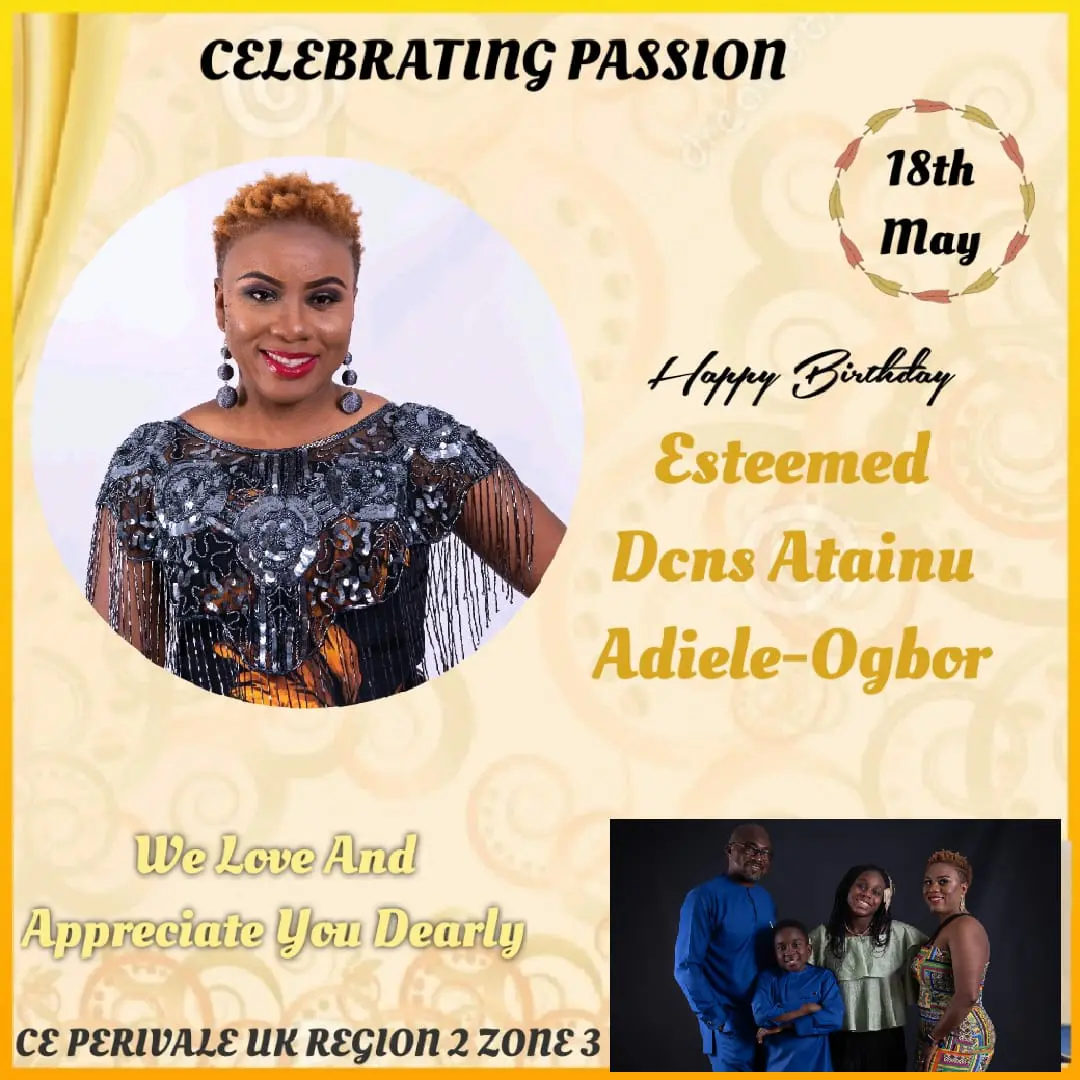 Dcns Atainu
commented:
Amen 🙏🏾thank you so much Sir the lord is gracious and kind
Its #WordFest Day 15 Life is Spiritual, and those who will win continually in life, must have the consciousness of the Spiritual. Learn more in this insightful excerpt from the message "7 Factors for Spiritual Advancement" #Cephzone2 #Wordfest2020 #Wordatwork
*#prayingnow, #prayathon2020, #pclprayathon2020, #AbujaMinistryCentre, #Nigeria*
And just like that....WE ARE IN THE NEW SEASON!!! The old season is done and dusted... Covid19 was simply a fiasco,just as the Prophet said! Thank you Pastor Chris!! Thank you for leading us to victory! #ilovePastorChris #PastorChris #ceaz #PastorChrislive #prayingwithPastorChris
I display the love of Christ exuberantly in knowledge & discernment. I approve excellent lifestyle. I refuse to be afraid of my adversaries. No one will be discouraged because of me. I am committed to the spread of the gospel #wordatwork #wordfest2020 #cebeninzone1 #celz3
THE TIME IS NOW! 1millionoutreaches.rhapsodyofrealities.org Go all out and beyond in illuminating the world with the Gospel of our Lord Jesus Christ. Let the passion of the Gospel burn brightly in you. Let nothing stop you from reaching to every man in your world. Windows of opportunities have been opened up to you. Take a hold of these opportunities now! As we celebrate Rhapsody of Realities in its 20th in year in print, take action by participating in the 1 Million Rhapsody Outreaches. Click the link to register now: 1millionoutreaches.rhapsodyofrealities.org #1millionoutreaches #Rhapsody
Team #MostReverend praying in the fullness of the Spirit. #prayingnow, #prayathon2020, #pclprayathon2020, #AbujaMinistryCentre, #Nigeria
Wow.Thank you so much sir. #wordfest
Don't use words 🤐🤐that BEAT DOWN and HURT😣 people, TRAIN yourself to use the😁😁 RIGHT words and COMMUNICATE the LOVE of GOD!!!❤️❤️❤️ #Wordfest2020 #Cephzone3 #Wordatwork #Keldevine
#WORDFEST #CEAUSTRALIA #SYDNEY GROUP Approving and pricing Excellence. Taking my game Upward.