Get Ready For A Mighty Harvest of Souls at the Healing Streams Live Healing Services with Pastor Chris!!! It's here; today is a date with destiny for millions around the world, as we tune in to hear God's Word and receive an impartation of the Spirit as Pastor Chris ministers at the Healing Streams Live Healing Service. Consolidate the transformation in the lives of your invitees and new converts by registering their details on www.christembassysoultracker.org Healing Streams begins daily from today, 12th, to Sunday 14th March, at 6pm (GMT+1). Participate live on www.healingstreams.tv or download the Healing School mobile app to participate. Expect a miracle!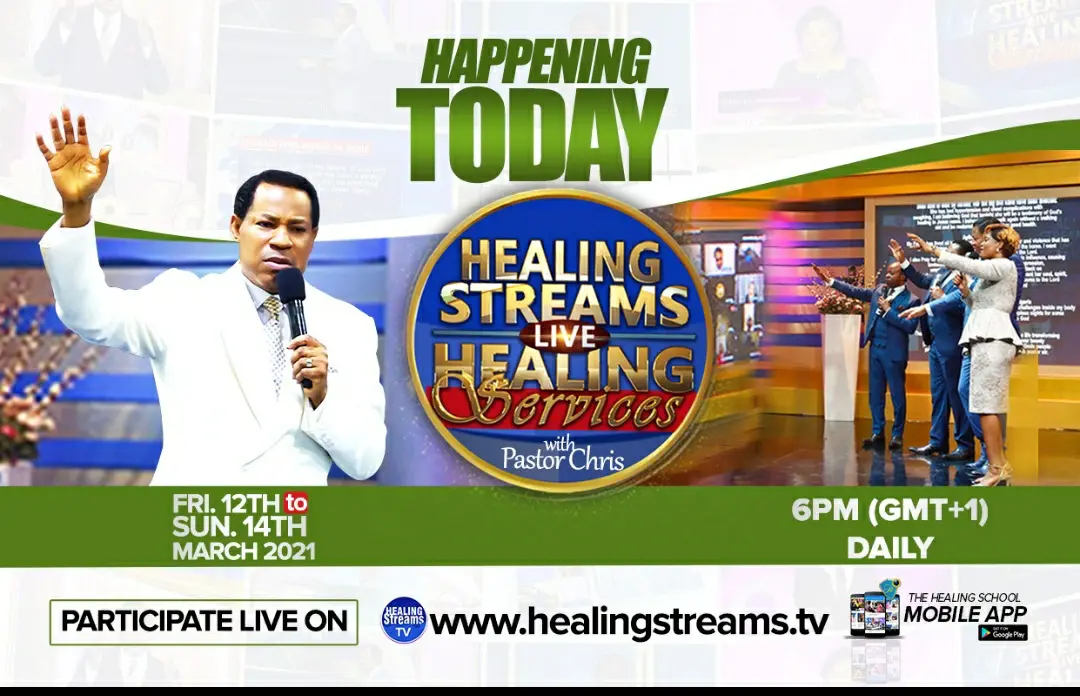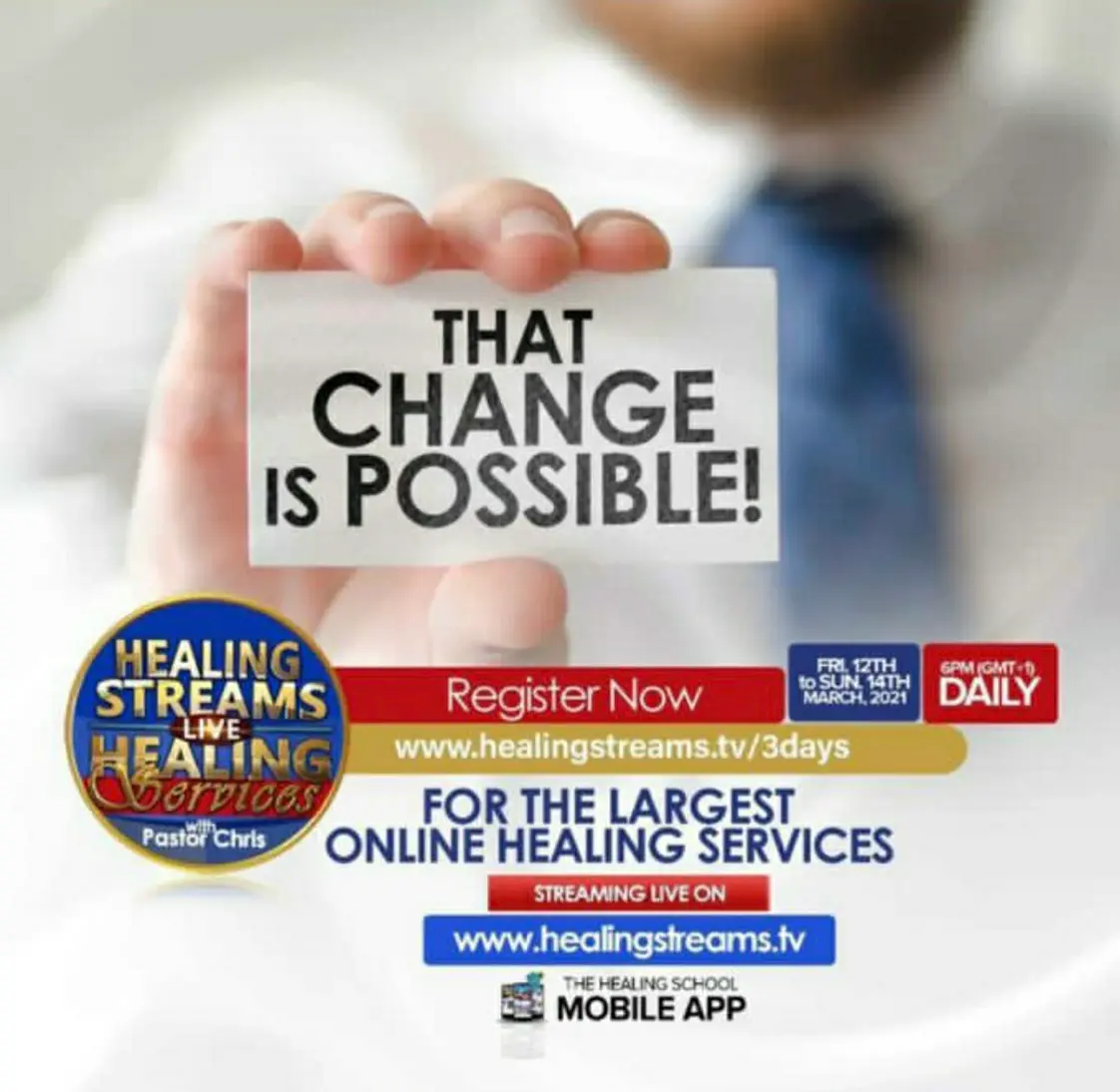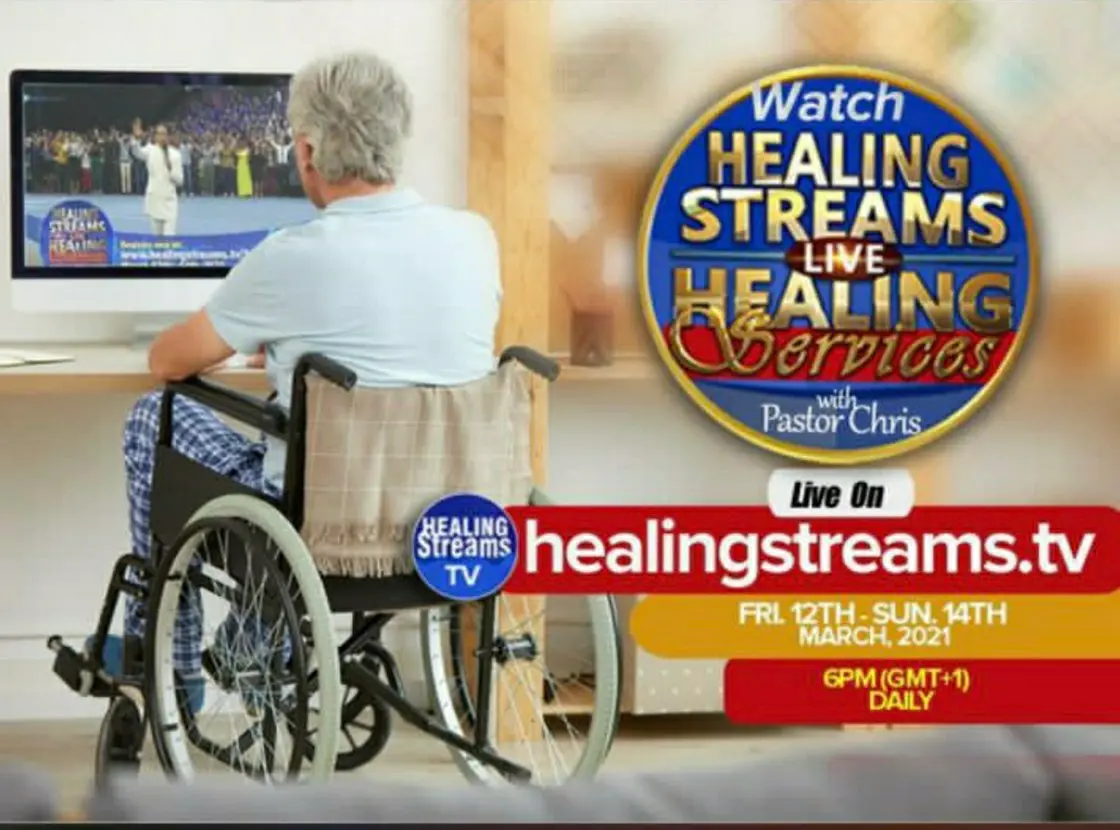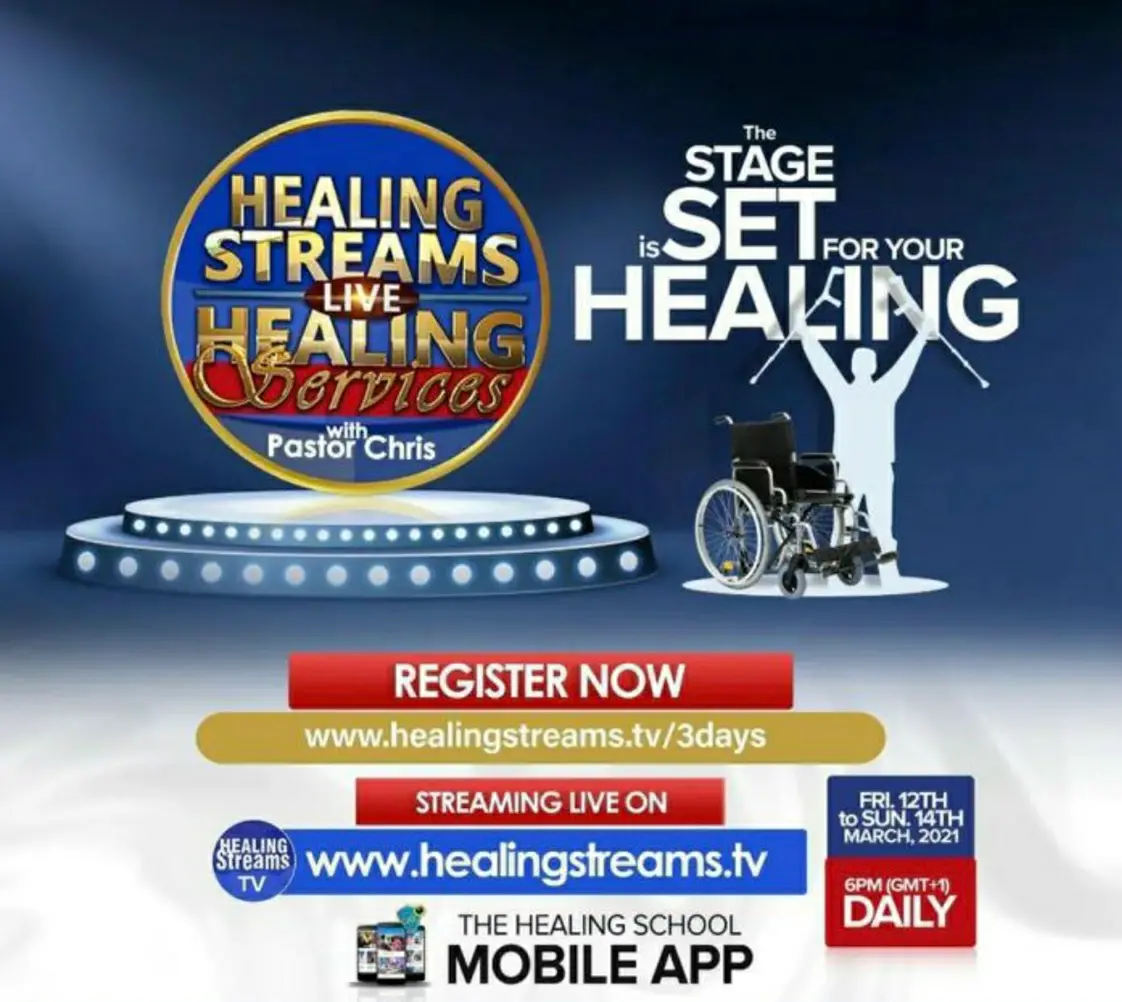 💞💞💞DON'T MISS THIS💞💞💞 Receive Financial, Emotional, Spiritual, Mental and Physical healing!! HAPPENING TODAY @ 6pm GMT+1 Register @ http://www.healingstreams.tv/zone/CAN #PastorChris #ChristEmbassy #yourloveworld #cebramptonwest #cecanada #affirmations #yourloveworldspecials #canada #brampton #leadership #TORONTO
Gloryyy. It's Day 1 of Healing Streams Live Healing Services with Pastor Chris begins in 2hrs from now. Executives Care Group venue is now a healing center. #HSLHS #weareready #CEUYO #NSSZ2
Happy Birthday our dearest Sis Happiness. You are a delightsome land, always cheerful, kind, reliable and dependable. Thank you for your unwavering commitment and dedication to the vision of our Man of God & LW Nation. It's your season of increased grace and unending joy. Have a perfect new year full of grace and supernatural attainment. Congratulations. We love and appreciate you so dearly. #CETANZANIA
It is indeed An Hour Change ZA5! "God had an encounter with a man called Abram at 75,he had a wife but without a child and needed one,there was a change. Tonight there will be celebration and rejoicing everywhere"-Dcn Geri Roberts. We anticipate as we join Online at 11pm Tonight!
Happy Birthday Esteemed Pastor Chidiebere Ezeh. Thank you for the valuable contribution to the work of God in our ZONE and beyond. We love and appreciate you. Happy birthday of Preparation. #ceonitshazone #healingstreams