ABUJA MINISTRY CENTRE : HAPPY BIRTHDAY TO OUR FATHER on KingsChat Web
HAPPY BIRTHDAY TO OUR FATHER - THE EPITOME OF THE SUPERNATURAL It is with unparalleled and unspeakable joy that we specially celebrate and deeply meditate on the extraordinary blessedness of your presence in our lives, thanking the Lord daily for loving us so much as to give us to you as your children, to nurture and raise us by the Word and by sterling examples of faith, to be the champions, victors and world changers we are today. We produced the supernatural in 2018 because we had you to observe and learn from, and your words to guide us...even through storms. HAPPY BIRTHDAY DAD! WE CHERISH YOU BEYOND WORDS! #Dec7 #Offer7 #CEAMC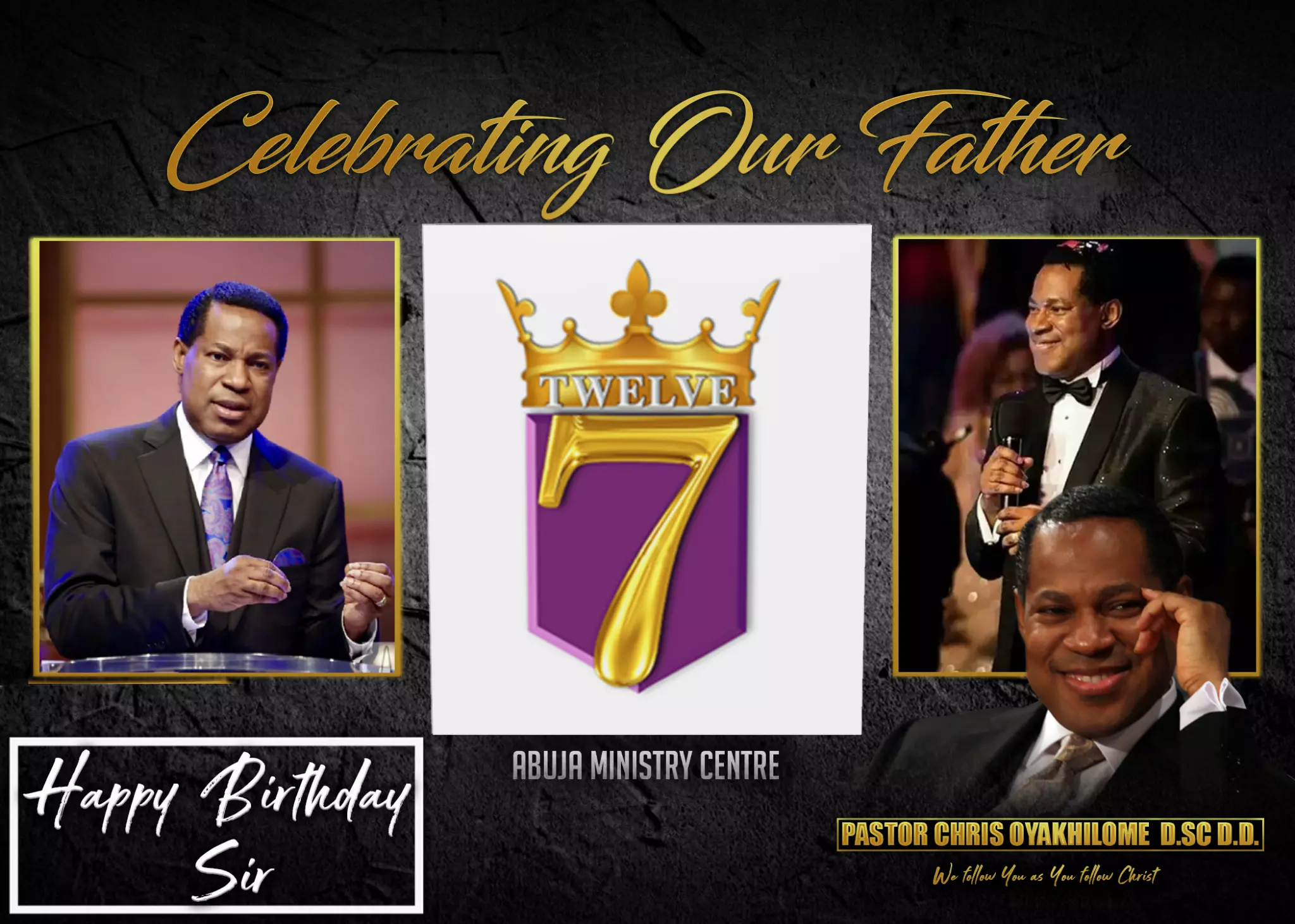 'Celebrating with a grateful heart to God my dearest Pastor and the best teacher Rev. Dr. Chris Oyakhilome PhD. Thank you for impacting my life and billions around the world with God's Word. I am eternally grateful. Enjoyyyy your special day!
I love you Pastor Sir. Happy Birthday Daddy! You have changed my life Sir and gave my life a higher purpose and meaning. The first time I heard your voice Sir, was in Rhapsody of Realities June 2007. And I have followed your voice since. I know the voice of my Father. #dec7
Happy Birthday Pastor Chris. Thank you for teaching us the truth about the word of God . I love you so much.
Love you happy birthday #dec07 #durban #sazone2
Blessed blasting ballistic birthday bash beloved Rev. Dr. Chris Oyakhilome, Sir👌❤🔥😊🤗🤗🎊🎉🚀⚡💃🕺
Thank you for bringing to me God-humor and love with the word of grace. I appreciate, celebrate and love you, sir. Happy birthday, Pastor! #PAOTHESAGE
Happy birthday Pastor Sir. I love you so much sir. Thank you for changing my life with the Word of God.
Happy birthday to my lovely daddy who taught me how to be more than a conqueror how to be an overcomer. How to live successful onto always. Thank you daddy #dec07 #durban #sazone2