Emma Emordi: Happy Super Birthday to Pastor on KingsChat Web
Happy Super Birthday to Pastor Sir and Ma. Thank you so very kindly for instilling in us faith, courage, fearlessness, boldness, Godly character & making us zillionaires through your impactful teachings God bless you Sir and Ma. We love you. Pst Emma & Dcns El-Frida.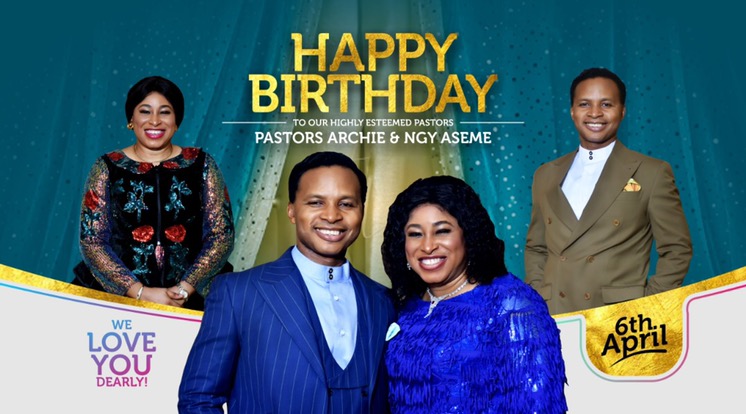 christiana Nagbons
commented:
Your page is lovely , I have a business proposition for you ! If you are interested just give it a shot by sending me a dm 🤝
HAPPY BIRTHDAY PASTOR MA! You've been a mother, a teacher, a guide and mentor. Thanks for the grace you brought into my life and for always building/nourishing me with the word of God. I love you ma. Happy Birthday.
Hearty birthday Pastor Ma. As we mark your new milestone of perfection today, i join the beloved Loveworld Nation to specially celebrate Loyalty and God's superabundant Grace personified. Happy Golden birthday Ma. #PLO0604 #Perfectbirthday #Celebratingexcellence
Special Birthday Wishes From Pastor Psalm Teega (Group Pastor, Gokana Group) to our Highly Esteemed Zonal Pastor. #Cephzone2 #PLO0604 #Celebratingexcellence #Perfectbirthday
Special Birthday Wishes From Pastor Belema Ekine (Group Pastor, Town Group) to our Highly Esteemed Zonal Pastor. #Cephzone2 #PLO0604 #Celebratingexcellence #Perfectbirthday
https://fooddrive.theinnercitymission.NGO #icmglobalfooddrive #globalfooddrive #gfd
#prayingnow #prayAthon2020 #CE_OSLO_NORWAY #ampriestinoffice