South East Virtual Zone 1: BREAKFAST SPICE🥧🥧🍵🍰🍰🍵🍰☕☕ Tuesday 31st March on KingsChat Web
BREAKFAST SPICE🥧🥧🍵🍰🍰🍵🍰☕☕ Tuesday 31st March 2020 KNOW WHO YOU ARE: When the reality of the Word and who you are in Christ dawns on you, you suddenly come to a place of absolute confidence and independence, where you realize that the world doesn't determine what happens with you. You become like Jesus, who had no sense of need. That's the life He came to give us; and as you study and meditate on the Word, not only do you discover your inheritance in Christ, you also receive the faith to relate with, and enjoy all that God has made available to you in Him. Glory to His Name forever!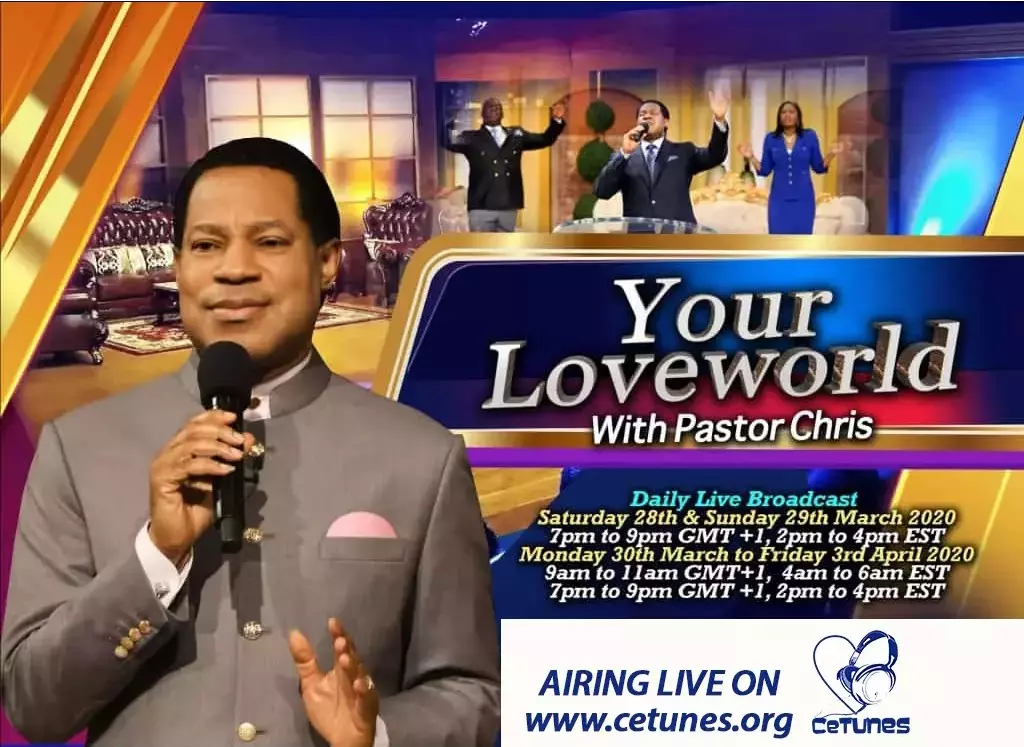 Happy Birthday Mommy❤💖 Mommy thank your Love... thank you for making ministry and loving God a beautiful experience...thank you ma for the teachings and guidance. Eternally Gratefull💖❤💝💞💘❤💖❣😍💝💞❤💖 #SuperMom #PastorNkaRocks #BLWSAZoneA
It is not possible for me to fail. I am God's product . God does not fail neither can I. Amen
Hurry!! Happy dearest Pastor sir, thank you so much for all that you are and represent to each one of us in the Office of the CEO and the body of Christ at large This year of Perfection can only be what God has said it will be for you . Congratulations and i love you dearly
Happy birthday sr Joyce Borerwe. You are always energised by the spirit of God to do God's work. Sometimes l Wonder where you gt the energy from but l know Christ in you He gives you the strength. If time wd be given in church you wd hand shack and greet everyone. I love u
CELEBRATING OUR SILVER SPONSOR OF THE GLOBAL DAY OF PRAYER ON RADIO! !! We Celebrate the Highly Esteemed Pastor Moses Olayemi and the Partners of Christ Embassy Benin Zone 1 for your unquantifiable passion in restoring hope to the Nations of the world through the sponsorship of the Global Day of Prayer on FRCN We pray that the Lord will continually increase you and cause you to ride in the high places of life. We love you dearly!!!
Habakkuk 2:14 KJV For the earth shall be filled with the knowledge of the glory of the Lord, as the waters cover the sea. IT'S TIME FOR ACTION, ACTION, ACTION!*l #GDOPSAZ1