Happy Birthday to our darling Sis Praise! Today and always we celebrate your exceptional life of faith and service to the Lord! Thank you for your passionate work in church. Thank you for being a tremendous blessing to us all! May the Lord increase the fruits of your righteousness and grant you all the desires of your heart! Happy Birthday from all of us! We love you very dearly! #HappyBirthday #CENorthYork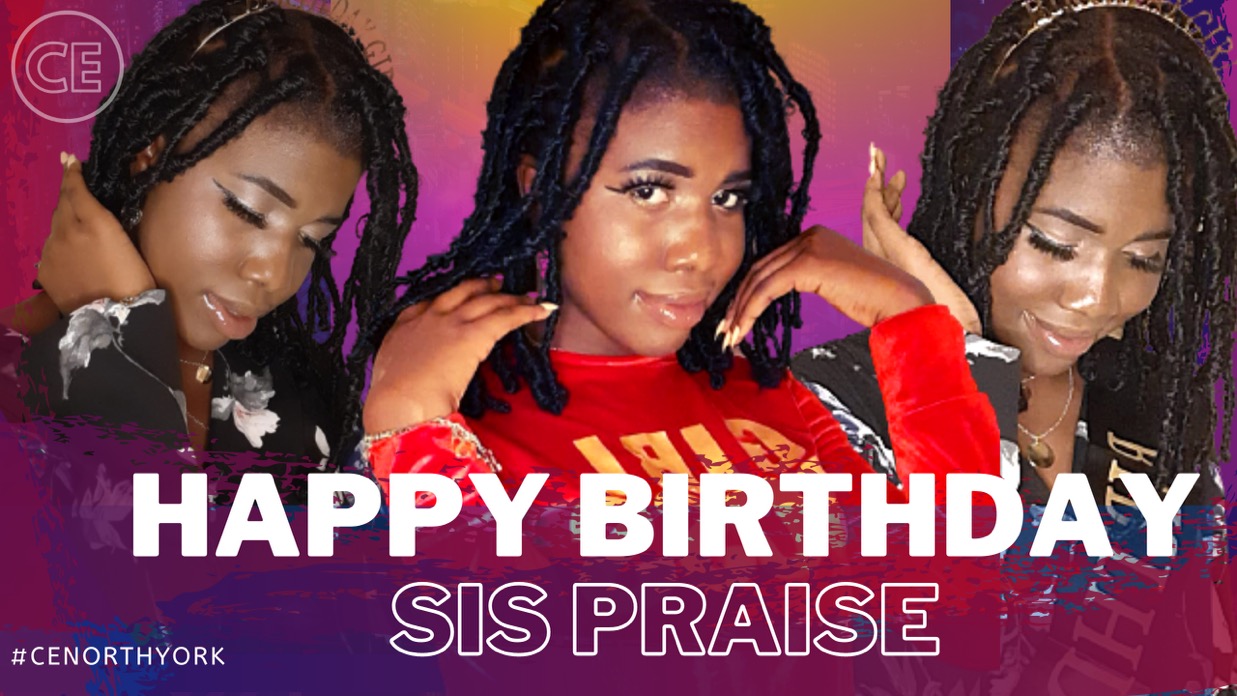 Winnie Smith~Huios of God
commented:
Happy Belated Birthday sister Praise💕👗🎉🎁😇🇨🇦you are blessed indeed; much grace💃🏼💃🏼💃🏼👏👏👏🕊🕊🕊🥳🥳🥳
Dcns Molly- Huios of God
commented:
Happy Birthday Sis Praise. Today we celebrate you. A wonder. You are so so blessed and precious. And a blessings to us all. Keep serving the Lord with All your heart. Keep in the word. We love you. God Bless you. 🎂🎂🙏💙💕
Happening now Day 2 of #IMCCXPANDED The Esteemed Pastor Oge Oketunji leads the delegates on session of parayers #imcc2020 #nowinits7thedition #happeningintheyearofperfection
IT'S FINALLY HERE - WELCOME TO IPPC 2020! Loveworld Television Ministry warmly Welcomes our Highly Esteemed Pastors and Partners to a most impactful IPPC 2020! Wishing you a wonderful Conference!
#IPPC2020 The intensity of the Presence of God. Purity.
"Building on fact is like building on Sand" PDA 🔥🔥🔥 #pa2111 #hbdpastorandy #celebratingourfather #cedurbangroup #cesazone2
SPECIAL BIRTHDAY WISHES TO OUR BELOVED DEACONESS LYNDA ONEFELI Happy birthday dear Deaconess Lynda Onefeli. We celebrate your beautiful life full of grace today. Thank you for being a special blessing to us in the CELVZ and for your exceptional commitment to the work of the ministry. We declare that you continually spend your days in prosperity and your years in plenty. The Lord perfect all that concerns you and bless everything about you. Do have a great celebration. We love and appreciate you dearly. Congratulations!
#IPPC2020 Another level entirely....
#prayingnow #pclprayathon2020 #prayathon2020 #iamapriestinoffice #ceamadikalagbor #ceamadikalabest #cc3 #cephzone3
#prayingnow #pclprayathon2020 #prayathon2020 #iamapriestinoffice #ceamadikalagbor #ceamadikalabest #cc3 #cephzone3
Happening now Day 2 of #IMCCXPANDED The Esteemed Pastor Oge Oketunji welcomes the delegates to the Session #imcc2020 #nowinits7thedition #happeningintheyearofperfection