LoveWorld UK: LIVE NOW: YOUR LOVEWORLD "God on KingsChat Web
LIVE NOW: YOUR LOVEWORLD "God expects us to do something about this situation because He knows we can, He gave us the power to do so and He is guiding us by the Spirit on how to do what to do." - Pastor Chris We are broadcasting LIVE on all Loveworld Networks and social media platforms. Share with your friends and family; it's not one to miss! #YourLoveworld #LoveworldUK #PastorChris #ThisIsPerfection #LiveNow #Phase3 🧑🏾‍💻: Watch Loveworld UK on ⁣⁣⁣ 📲: LIVETV Mobile App 💻: www.loveworlduk.org/watch-live⁣⁣⁣ 📱: Loveworld UK 3.0 Mobile App⁣⁣⁣ 📺: Sky 585, Freeview IPTV Channel 258⁣⁣⁣ ⁣⁣⁣ To Partner/Contact us⁣⁣⁣ Call: +442075115830⁣⁣⁣ Email: sponsors@loveworlduk.org; info@loveworlduk.org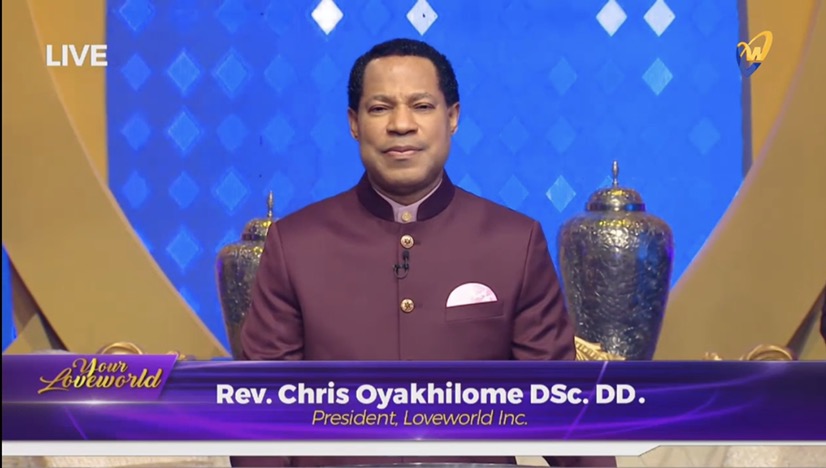 Congo Brazzaville mega cell outreach
#YourLoveWorld #loveworld #blwcampusministry #BLWSAZoneC
THE GRANDE FINALE SEASON 2 PHASE 3!! I'm being so inspired!! Watch on loveworldcan.ca #LWCAN #Yourloveworld #CECANADA
Happy Wedding Anniversary to the Adegunle's! Your union is blessed in Jesus name. Continue to enjoy Happymarital bliss.
Pastor Chris addresses African Leaders on YourLoveWorld He says "they must Wake up!" Stay tuned Follow this Superuser for more updates on YourLoveWorld #Yourloveworld #Yourloveworldspecials #Season2Phase3GrandFinale #Season2Phase3Day5 #YourloveworldSpecialswithPastorChris
#a10dayrefresheronperfection #perfectionthroughprophecy #day9studyonpcdl #watchliveonpcdl #a10dayrefresheronperfectionloveworldextra #kccmw2020 #CEJos #CEMINNA #CEGOMBE #GOH #NCZ1 #ThankYouPastorChris
#yourloveworld #loveworld #blwcampusministry #BLWSAZoneC
YOUR LOVEWORLD SPECIAL WITH PASTOR CHRIS SEASON 2, PHASE 3, DAY 5. Live Participation from Congo. Tune in NOW to 👉 https://tniglobal.org to participate with your family and friends! Like, share, comment and spread the Word! #TNI #yourloveworldwithpastorchris
CE Mutengene... Mega cell outreach
Happy birthday Man of God! It is a glorious year for you, and your path is on a continous journey of glory and praise! Thank you for years of unparalleled friendship. Your commitment to our dear Man of God and to the vision of the ministry is worthy of emulation. May you continually flourish in the courts of our Lord. I love you.