Affirmation Train: #TALKINGSESSION 12TH APRIL. KINDLY SAY on KingsChat Web
#TALKINGSESSION 12TH APRIL. KINDLY SAY THESE WORDS OUT LOUD. Dear heavenly Father, I thank You for the life of victory and dominion I have in Christ Jesus; thank You for the revelation of Your Word that enlightens me on who I am in Christ. Thank You for leading and guiding me in the way that I should go, taking paths that You've preordained for me, and elevating me unto higher levels of Your glory. Your Word is working in me, and building me up daily. In every area of my life, there's development and progress because the Word is my total life-builder. I am effective, excellent, and prospering in all things because I live in, and by, the Word, in Jesus' Name. Amen! • Publish it everywhere; noise it abroad! In Christ, we've got something to shout about. Let's flood the airwaves, internet and print media with the reality of Christ. Speak in other tongues now. ~ Pastor Chris Oyakhilome. #april #wordofthemonth #direction #focus #guidance #counsel #lights #life #inspired #unstoppable #christ #wonders #divinity #affirmationtrain #insight #divine #see #graced #empowerment #talking #session #superman #peace #privilege #loveworld #powerofthoughts #hallelujah #victorious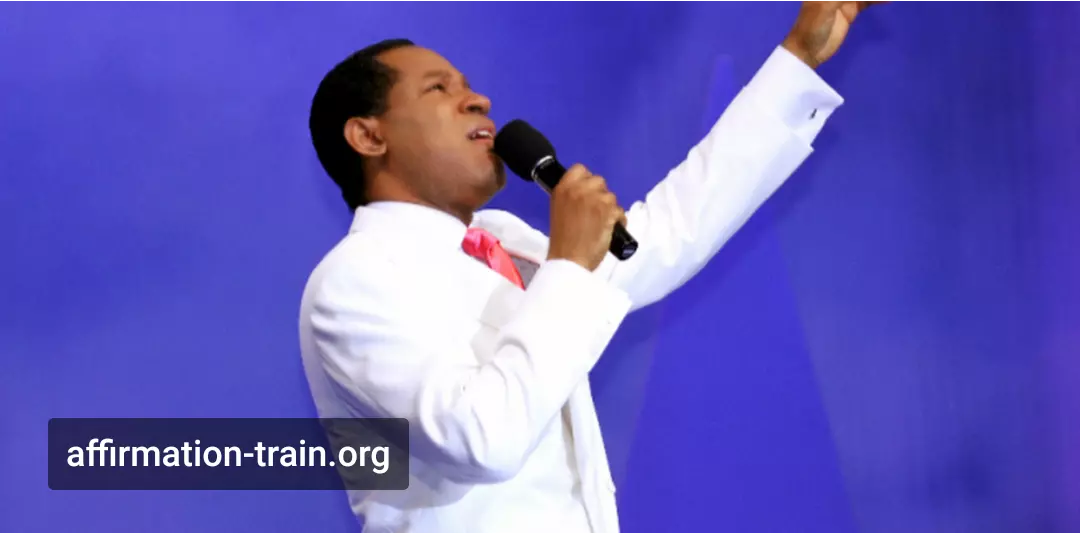 100% CANADA, USA, DUBAI, SA AUSTRALIA And NEW ZEALAND, SCHEGHEN And OTHER EUROPEAN COUNTRIES VISA APPLICATION WITHOUT STRESS. *feature* *NON APPEARANCE√ *NO BANK STATEMENT OF ACCOUNT√ -CANADA WORKING VISA OF 2-4 YEARS√ -SCHEGHEN COUNTRIES on 07063158304 for more inquires
Celebrating the Esteemed Pastor Lekan Balogun; 10q Sir for your inspiring passion for ministry& love for Gods people; 10q for your warmth and kindness that i've enjoyed-chief of all following my family all the way to Ilesha on Sept 30 2017! Im grateful&i love you dearly HBD Sir!
#rhapathon #rhapathonwmc #rhapsodyofrealities #warriministrycentre #wmceffurungroup #wmcekpangroup #wmcosubigroup #wmcudugroup
Birthday loading..... #PTA #CELEBRATINGGREATNESS #1404 #UKZONE2
A KINGING CHARGE "The Father looks to us to deliver His creation from the bondage of corruption, into the glorious liberty of the sons of God." -Pastor Chris IN TODAY'S RHAPSODY of April 12th, Our Man of God, Pastor Chris, instructs us to take charge over the world. We read that: If you owned a house and leased it to someone, it would remain yours; nonetheless, for the period of the lease, you can't manage or run the house. The lessee exercises authority over the property and runs it according to the terms of the lease agreement. In the same way, God has given man this world to run, and for the time being, He can't run the world. The time will come for Him to run the world but until then, you and I have the divine responsibility to run the world for Jesus Christ, and He'll hold us accountable for how we ran our world. If you're waiting on God to do something, you're making a mistake. He needs you. He doesn't, and wouldn't do anything without you, until the lease runs out, and a new earth takes its place. However, until then, the responsibility is ours to dominate and rule this world in the Name of Jesus Christ. Look at it this way: God wants the whole world saved, and sent Jesus to give His life for man's salvation, yet He tells us to pray and intercede for the lost. Why does He want us to pray for them? Why doesn't He just make their already legal salvation a vital experience? It's because He needs the right to take action on man's behalf; so, He charged us to pray. Take your place as a joint-heir with Christ and fulfil your purpose here on earth. Glory to God. #KINGINGwithPastorUyi FOLLOW THIS SUPERUSER ACCOUNT
Happy Birthday Pastor sir, You are so full of Grace and Truth. Thank you, for all you do for us in Ministry and for our man of God. You are uniquely special. Your light shines everywhere. Enjoy agelessness sir. I love you dearly.
Congratulations pastor sir. Thank you for your exemplary leadership. I love sir. #CEAZ #CEsheraton
Prayer at 12noon and 10pm (Local/GMT) - Fri April 12 God depends on us, His children, to run the world today. Learn more in today's Rhapsody. Visit http://rhapsodyofrealities.org for a copy of the April edition, if you're yet to get one. Jude 1:20 (AMPC) says, 'But you, beloved, build yourselves up [founded] on your most holy faith [make progress, rise like an edifice higher and higher], praying in the Holy Spirit' At 12noon and 10pm (Local/GMT), we'll pray in the spirit for all 15min, for he who prays in tongues of the Spirit edifies himself. Remember, "...the earnest (heartfelt, continued) prayer of a righteous man makes tremendous power available [dynamic in its working]" (James 5.16 AMPC). God bless you.
Happy Birthday Esteemed Pastor Dimeji! I rejoice with you sir. Thank you for all you have done and still doing in our ministry, for your inspiring commitment to the vision of our man of God. Congratulations sir!
Birthday loading....... #PTA #CELEBRATINGGREATNESS #1404 #UKZONE2