BLW UKZONE2: BREAKING NEWS!!! YOUR LOVEWORLD SPECIALS on KingsChat Web
BREAKING NEWS!!! YOUR LOVEWORLD SPECIALS SEASON 3 PHASE 2 - 8 DAYS TO GO HURRRRAYYYYY!!!!!!! The Phase 2 of Your Loveworld Specials Season 3 with Pastor Chris takes place from Monday 1st to Friday 5th March 2021 at 7:00pm GMT +1, 2:00pm EST daily. Get set to enjoy 5 days of fresh, straight from the throne room revelations of God's Word as we; prepare our hearts to serve the Lord, make preparations for the house of God, prepare with the Gospel and prepare to meet God. Join billions around the world in this special time of Blessings, Inspiration and the Miraculous. 🌎Participate through our Loveworld Network Stations, Live TV and Ceflix Apps, and on all Ministry Online Platforms and Apps.  #yourloveworld  #yourloveworldspecials  #yourloveworldwithpastorchris #Ukzone2 #HounslowGroup #Norwoodgroup #Northamptongroup #Centralgroup #Essexgroup Kindly follow our superuser page @ukzone2 for ministry updates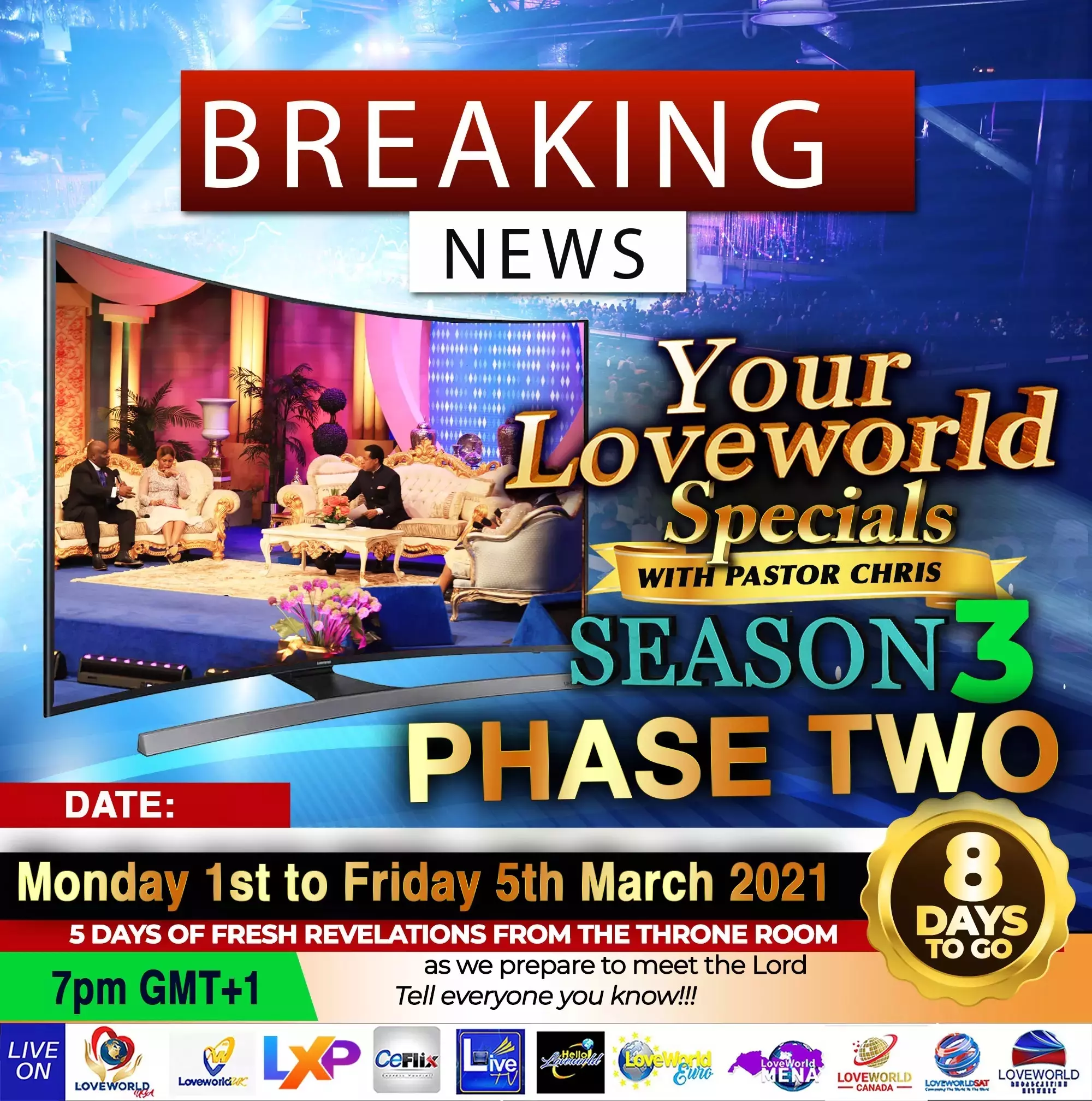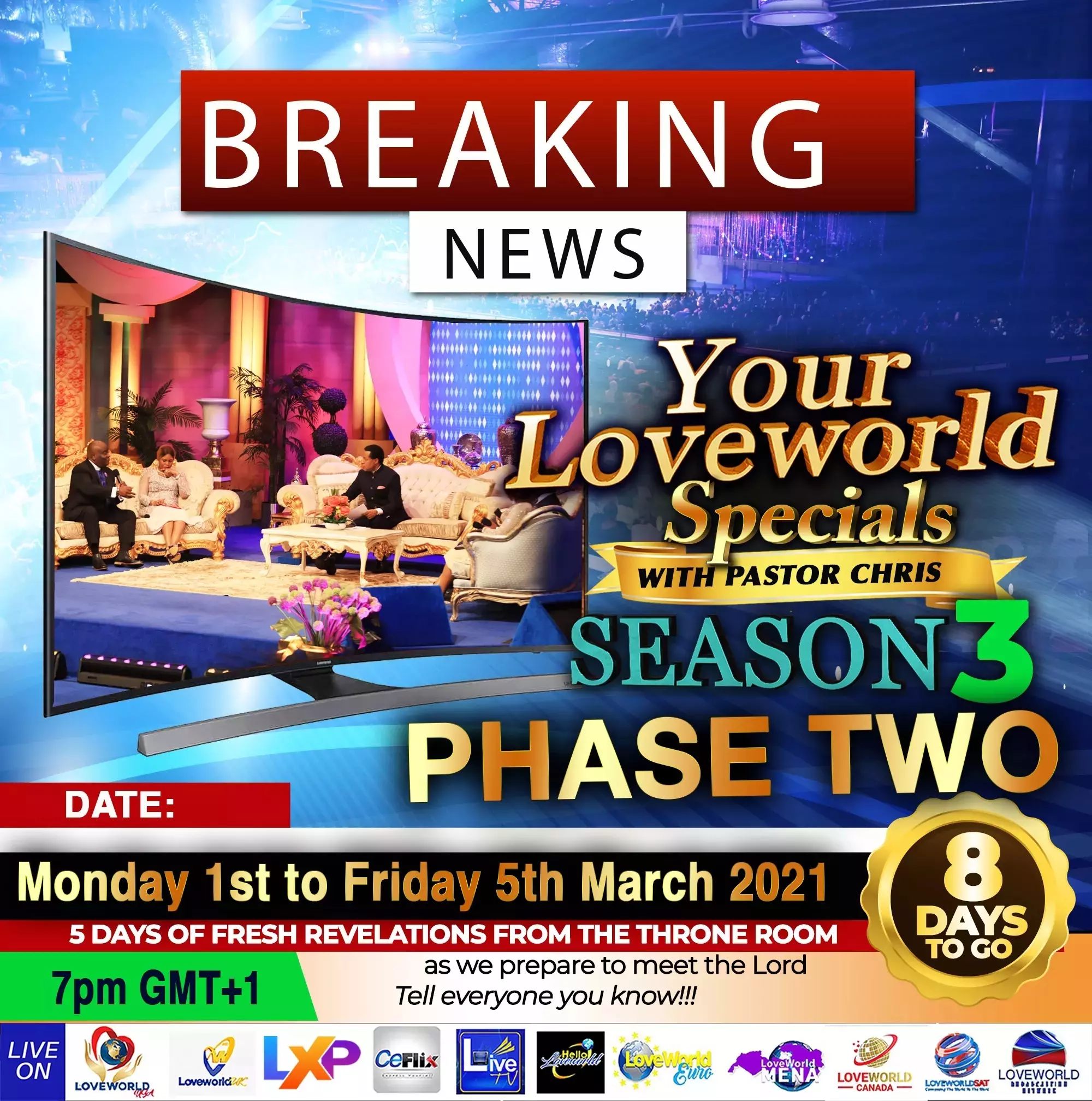 With my friends, during the staff award, congratulations.
Less than an hour to go #teensministry #teevoclub
HAPPY BIRTHDAY Mummy Ma!!! . I love you forever ma.God bless you ma
What an experience we're having the young generation through Word Drive 🔥🔥🔥 #blwsazoned #blwcampusministryrocks #worddrive #pcdl
I have registered and ready. Are you?
#BLW_CampusMinistryChina #BLW_CampusMinistry_Rocks #WordDrive_2021 #My_Testimony #We_havemoved #SisterTakunda