And the power of the Lord was present to heal them!! #PRAYINGNOW #WECUKWITHPASTORCHRIS #WECUK2019 #UNITEDKINGDOM #UKREGION2 #UKZ1 #CECRYSTALPALACE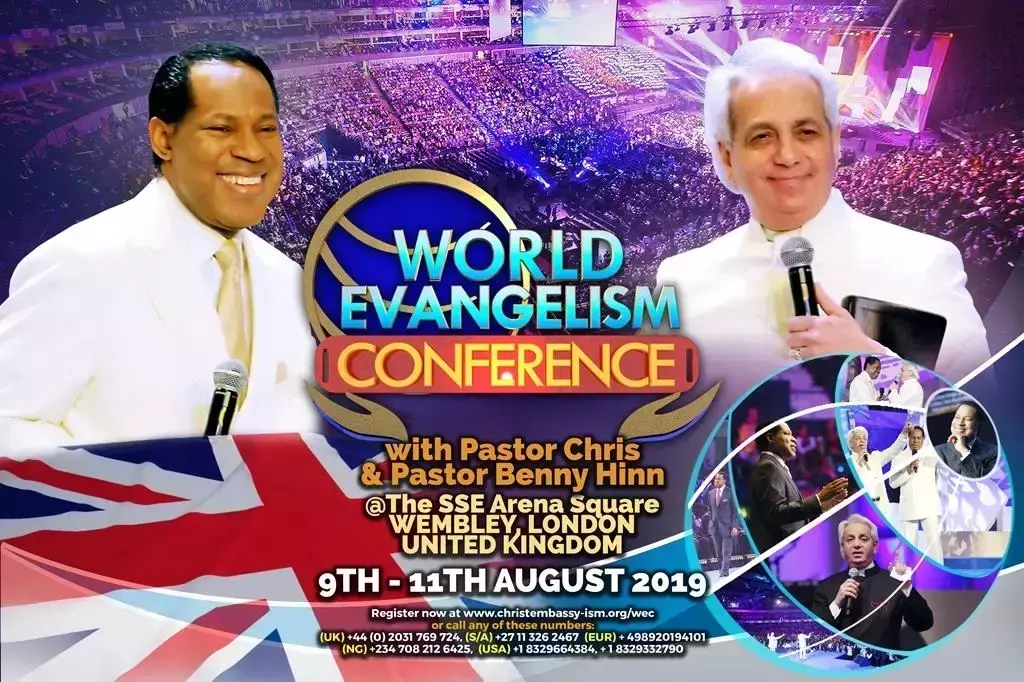 KathyMansaray
commented:
Our ultimate happiness is to see you all succeed. Now is the right time to invest and start earn"ing. You no longer have to wait for lockdown to be called off or wait for your monthly salary's you can start earn"ing for the comfort of your home. No need to spend hours in analysing chart. You have got the solution and right opport-unity before you today. Take a bold step today, join the winning team and earn consistently. For invest:ment enquires, contact on kingschat @kathymansarsay to get started Success is a thing of the mind. Once you think it by faith, it starts to manifest immediately. Do not doubt yourself anymore. Believe you can achieve great things.Remember when you receive your pro:fits paid out come and testify.. You can inbox admin @kathymansaray at kingschat platform we love you dearly #
Christiana Nagbons
commented:
WORKFROMHOMEONLINE Never give up because failure means first attempt in learning, I'm here to teach you with your cellphone how you can earn huge profit in online trading create a savings and investment plan with our market fund📡 signal 📶 inbox me🔛
Elizabeth sarah
commented:
Your page is lovely , I have a business proposition for you ! If you are interested just give it a shot by sending me a dm 🤝
And the power of the Lord was present to heal them!! #PRAYINGNOW #WECUKWITHPASTORCHRIS #WECUK2019 #UNITEDKINGDOM #UKREGION2 #UKZ1 #CECRYSTALPALACE
He runs and fly with the instructions of his pastor.....I celebrate you sir happy birthday #PastorKola1107 #Tlb #cebayelsa #nssz1
Happy Birthday Dearest Othniel. You have grown to a wise young boy and your path will continue to shine brighter and brighter. Very energetic and full of life. Happy 9th Bday. Aunty loves you.
http://www.pastorchrislive.org/followpastorchris/cetextilemill
http://www.pastorchrislive.org/followpastorchris/cetextilemill
For I determined not to know any thing among you, save Jesus Christ, and him crucified.
Happy birthday Pastor Ifeoma. Our very dear DOP & DCA. The beauty and glory of God. The FAGBOHUNS bless your new age with the seven fold supernatural blessings of God, full of thanksgivings and joy unspeakable. We love you ma.