Pst Osagie Osaghae: Happy Birthday to my Twinning on KingsChat Web
Happy Birthday to my Twinning .A Passionate Pastor full of Love and Truth . Thank you for all you do for the LORD and for Loving our MAN OF GOD REV CHRIS the way you do .The FRUITS of the SPIRIT is your daily produce .I love you my WIFE . #cekano #Nnwz2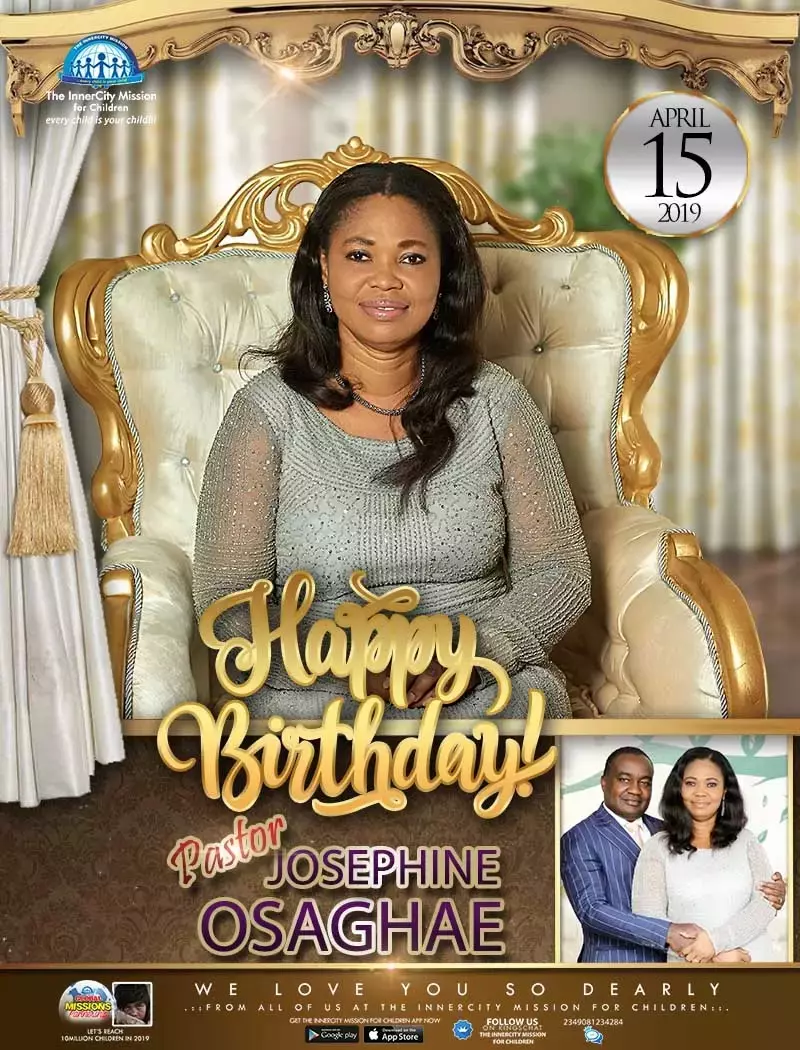 You can't miss the next..#Limitless2019 #gotnolimits #blwukzonea #blwukzoneachoir #gigzband #groupA #blwmdx
You were looking for a place to be.. it was at.. #Limitless2019 #gotnolimits #blwukzonea #blwukzoneachoir #gigzband #groupA #blwmdx
Happy Birthday Pastor Laura!!!! Your light shines brighter and brighter.
I am about to enter into a new season of grace, prosperity and influence for the Gospel.#TGPHPCAN #CECANADA #CEBRAMPTONWEST
HBD Pstr Tina. I Celebrate d gift of u to us. U're a special gift to ur world. Keep making a difference & impacting ur world 4 Jesus. U are an inspiration to many. Thank u 4 all ur years of service, dedication, and commitment to Texas Zone 1&2. We love and appreciate you dearly.
Apart from the healing and miracles that will take place, what about those things we receive but aren't visible to the natural eyes.
Holyghost-clubbing! #Limitless2019 #gotnolimits #blwukzonea #blwukzoneachoir #gigzband #groupA #blwmdx
It was LIT! Jesus, you are IT! #Limitless2019 #gotnolimits #blwukzonea #blwukzoneachoir #gigzband #groupA #blwmdx
I'll club for Jesus anyday! #Limitless2019 #gotnolimits #blwukzonea #blwukzoneachoir #gigzband #groupA #blwmdx
It is happening this weekend The glory of his presence with Pastor Mike Wiggle. #GloryofHisPresence #PastorMikeWiggle #ceirving #Cetexaszone2