CE MID-WEST ZONE: HAPPY BIRTHDAY DCNS. KATE EHIGIATOR on KingsChat Web
HAPPY BIRTHDAY DCNS. KATE EHIGIATOR Happy Birthday Dcns. Kate Ehigiator. Thank you for your passion and commitment to the vision. Welcome to your new level of a thousand times greater! We love you dearly #Cemidwestzone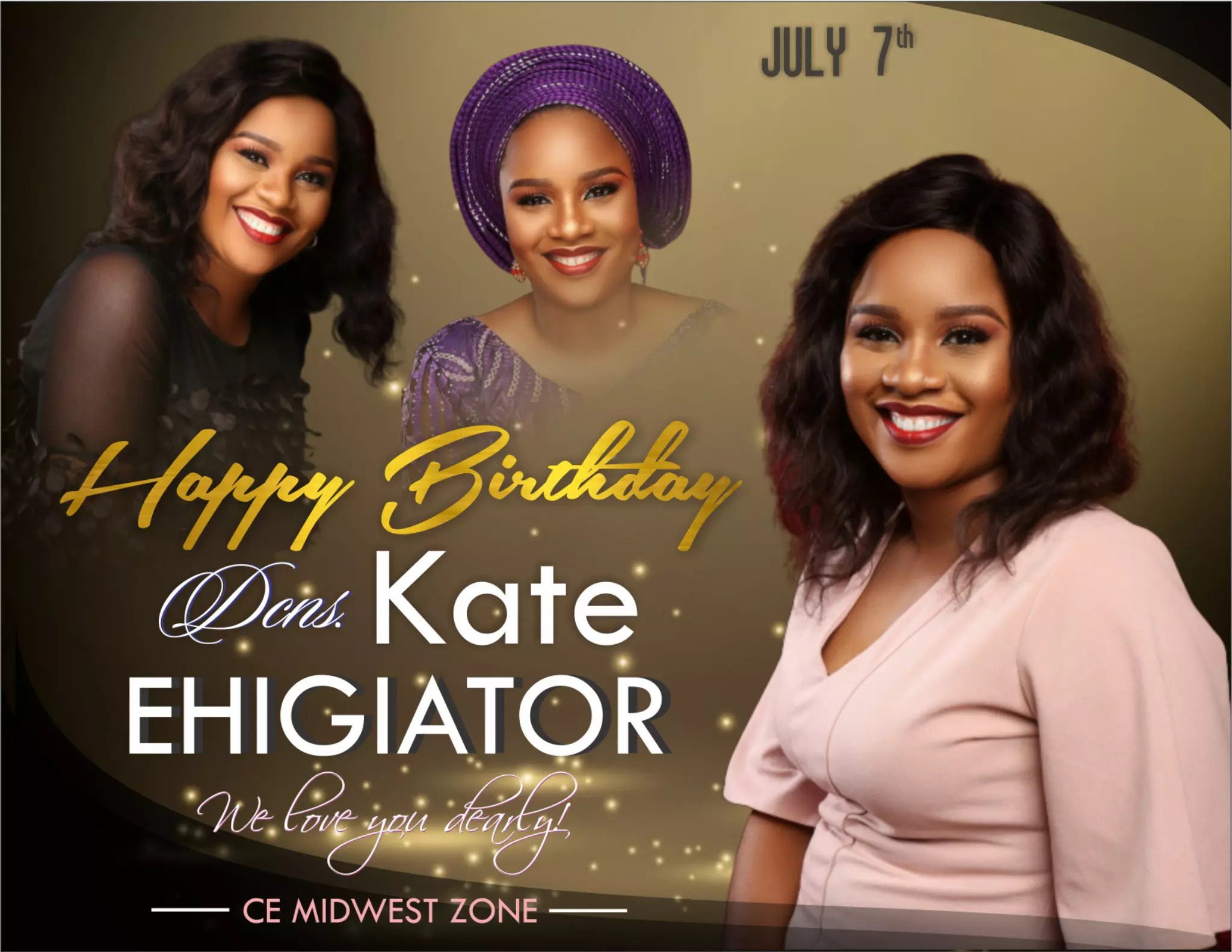 Its Thanksgiving !!! #cecrystalpalace #midyearthanksgiving
Happy birthday Dr Evangelist E Owase Please. I love you personally. Keep Shining all the way.
Happy Birthday Dearest Pastor Sir. Thank you Sir for the trainings and impactations.
Happening Now!!! The Highly Esteemed Reverend Ken Welcomes us to the July Global Communion service and leads us in a time of beautiful prayers session GLORY!!!!💃🏾💃🏾💃🏾💃🏾
Happy Birthday Highly Esteemed Sir! Thank you for your impact in my life; so many beautiful memories. Your joy is always so effervescent and contagious. Thank you Sir for your shining example of faith, boldness, loyalty and so much more. I love you Sir!!!
Midyear Thanksgiving service was wonderful,thank pastor showing how to be thankful and celebrate. Thank Jesus #CEAMC #FHA1 #AIRPORTGROUP
The July Global Service with Pastor Chris has started! The Global Service is broadcast LIVE via Satellite on Loveworld Special Channel powered by Loveworld Plus. You can also watch the  Pastor Chris Live segment shortly online via www.loveworldplus.tv/watch #LoveworldPlusshines #GlobalService #pastorchris
#E707 #IAMALIVE #CEWARRIMINISTRYCENTRE #ENERHENGROUP #MEGACHURCH SHOUT OUT TO OUR DEAREST FATHER EVANG DR EDDY OWASE. WE LOVE YOU DEARLY SIR