🎉🎉CELEBRATING OUR FATHER, OUR HERO, OUR LIFE-COACH, OUR MENTOR AND OUR DEAR PASTOR!!!! Thank you Sir for showing us the way to go. Our Lives are changed because of You and we give God Praise for you are His Special Gift to Us. HAPPY BIRTHDAY SIR...WE LOVE YOU❤️❤️❤️!!! We celebrate you Sir!!!! #Dec7 #Offer7 #ENECZONE #SEREGION #PASTORCHRIS #GLOBALDAYOFSERVICE #GLOBALCOMMUNION #BIRTHDAY #HAPPENINGNOW #PRAYINGNOW #CELEBRATION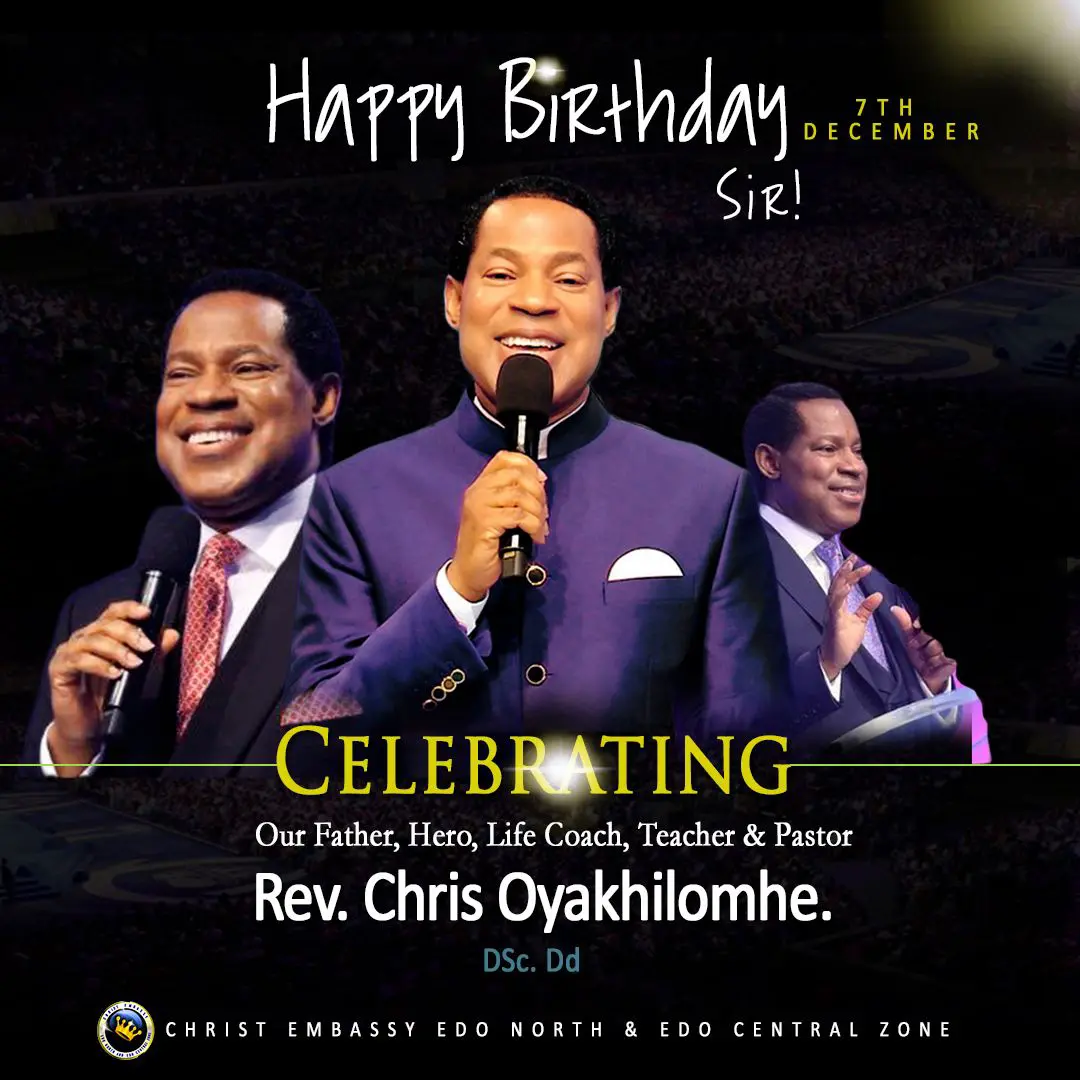 Today I celebrate my Pastor, my very own special gift and blessing from God! Happy Birthday Pastor Sir. I love and appreciate you! #CESAZone2 #CESunninghillGroup #Gracefulladies #CEBraamfontein
#ceniboure, Happy Birthday Pastor sir we love you so dearly, thank you for teaching me the way I should follow.
#myconfessions. I walk by the light of God in the darkness of day, I always find my way for his lights are shining on me everyday glory
#Dec7prayingforpastorchris #Ukzone2
A profound Happy birthday to my father, Director, my prophet, my man of God, my mentor. Thank you so much Pastor for saying yes to God. My prayers for you today is that you will continue to be God's mouth piece for this generation. I love you stupendously.
HAPPY BIRTHDAY TO OUR FATHER❤️ Proverbs 17: 6b(Amp)-And the glory of children is their fathers (who live godly lives). We celebrate because our father is a success! We are proud to be called your children! #ILovePastorChris #sazone2 #cecarletonville #Offer7