Auxano With Pastor Obi: EPISODE 27....... THURSDAY OCTOBER on KingsChat Web
EPISODE 27....... THURSDAY OCTOBER 21ST 2019 Warm Greetings beloved.. It's another great day to be alive. Welcome to the season of abundance..halleluya. Please enjoy this short video and be blessed! Kindly share with someone else after watching. #auxanowithpastorobi #TLB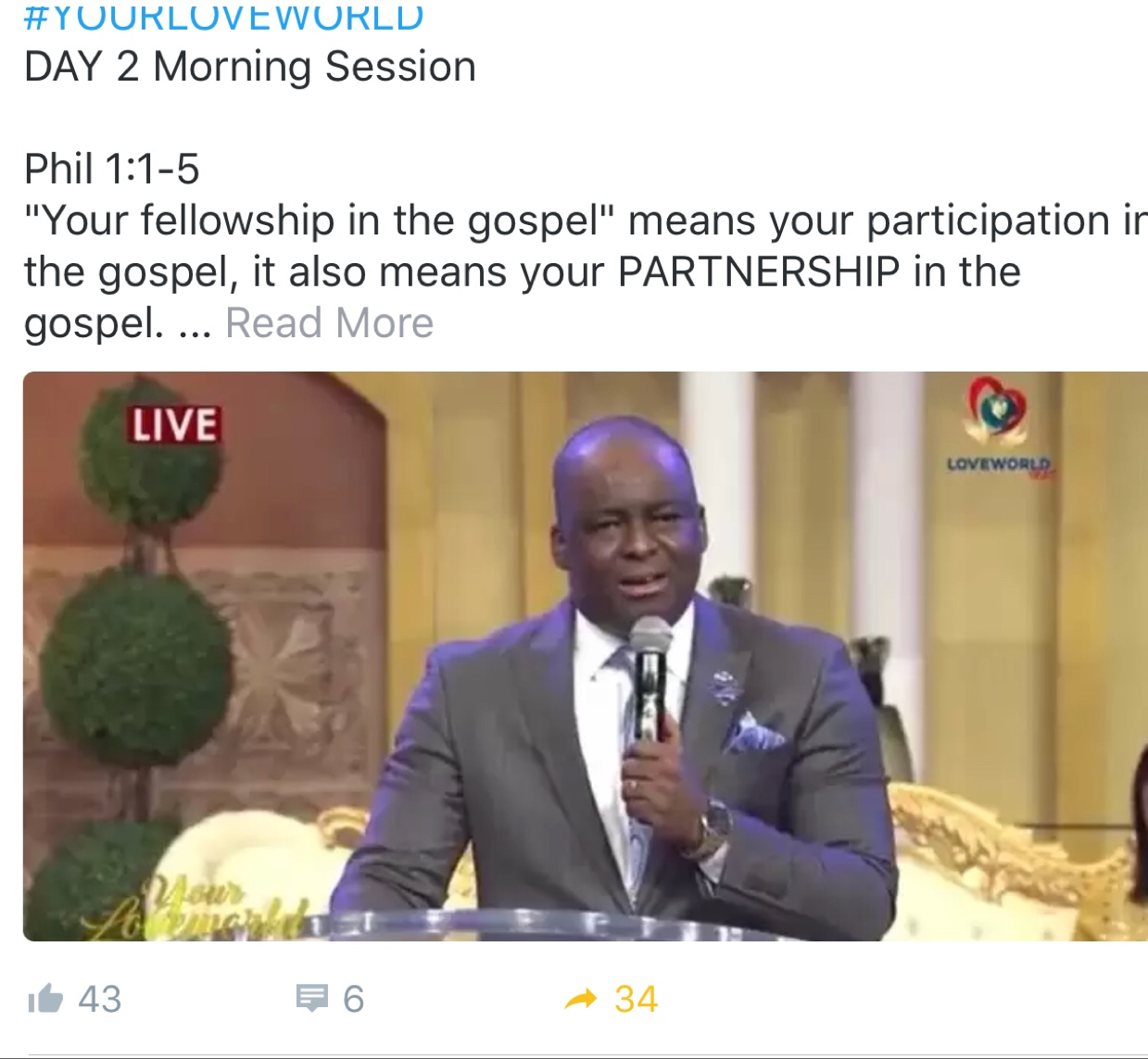 Happy birthday dear Pst Loius...thank you for opening nations to the gospel and message of our nation .You will yet do greater things . I love you...i
Happy birthday,graced for greatness My advantage, my boss,my father,my teacher. Thank you for loving us endlessly Sir,
GLOBAL EVENT COUNT UP.......ITS 12 DAYS TO IPPC..... 🕺🕺🕺💃💃💃🕺🕺 It is a Mega Celebration Of Lights......☀️⭐💡💡💡💡💯 #GAMC #GAMC2019 #CEAbaZone #monthofministry #howicarryoutministry #ministryinprogress #iaminoffice
If you aren't attending, where will you be? Loading in 6 days.......... #pastorjoyinilorin #wordconventionilorin #ceilorin1
Happy Birthday Pastor Sir. Thank you for loving us so specially Thank you for making us count in the kingdom of God. For the opportunities to serve in ministry. Thank you sir for leading us RIGHT. I love you sir
Happy Happy Birthday to my Man of God Pastor Flow. Thank you so much sir for teaching me to be a better me. You're a GRACED MAN and I am a partaker of that Grace. Love you plenty Sir.