𝗞𝗜𝗡𝗚𝗜𝗡𝗚 FOR THE GLORY OF GOD bit.ly/WithRhapsody "You glorify Him by living out His Word." -Pastor Chris IN TODAY'S RHAPSODY of Nov 30th, the Man of God, Pastor Chris, reiterates that your life is for the glory of God. WE READ: Oftentimes, in prayer and songs of worship, some Christians would say, "O Lord, glorify your Name in all the earth." It sounds okay, but it puts us in a position of expecting God to glorify His Name. And that's not His idea; we're the ones to glorify Him. Recall the words of Jesus in John 17:4 "I have glorified thee on the earth...." This is what we're expected to do. Our theme verse, Ephesians 3:2, says, "Unto him be glory in the church...," meaning that He expects the Church to give Him glory. Your life is for the glory of God. He's glorified as you consistently live out His Word, bearing fruits of His divine life and nature in you. As you walk in health, prosperity, and impact your world with His righteousness, greatness, beauty and wisdom; as you produce Word-based results, the Lord is glorified. No wonder Jesus said in Matthew 5:16, "Let your light so shine before men, that they may see your good works, and glorify your Father which is in heaven." He's glorified by your works of righteousness. In John 17:4 that we read earlier, the latter part shows that Jesus glorified the Father by doing what the Father wanted Him to do: "I have glorified thee on the earth: I have finished the work which thou gavest me to do." This is one of the reasons you must study the Word to know what He wants, so that every day, and in every place, you glorify Him by living out His Word. Praise God! Glory to God forevermore. Do more with rhapsody bit.ly/WithRhapsody #KINGINGᴡɪᴛʜPᴀsᴛᴏʀUʏɪ 𝗙𝗢𝗟𝗟𝗢𝗪 𝗧𝗛𝗜𝗦 𝗦𝗨𝗣𝗘𝗥𝗨𝗦𝗘𝗥 𝗔𝗖𝗖𝗢𝗨𝗡𝗧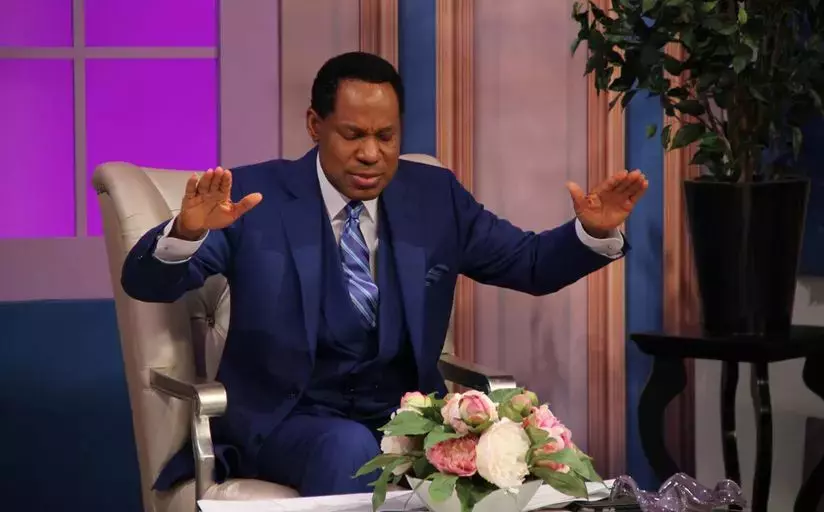 🎉CELEBRATING PERFECTION🎉 Happy birthday Esteemed Bro Dickson Mgbang.💞💞 Thanks for all you do for the Gospel ... you are profitable to our man of God #TLB and to the work of the ministry and I thank you for that. I Love And Appreciate You ❣️ Dearly.
*Dívíɳҽ 卄ealtɧ Cσnfҽssiσɳs* November 30th, 2020 The Word of God is in my heart and in my mouth! My words are wholesome, and they're producing life to my body, job, business, ministry, family, and all that concerns me. I'm a success. I win always; I'm above only, and never beneath because I'm a product of God's infallible Word! Glory to God! #healingschool #healingtothenations #enterthehealingschool
Ready Ready Ready!!!! #GDOPwithPastorChris
Aloaye's Dedication yesterday! Congratulations to the Akpojotors! #babydedication #ceGreatGarrison #cephzone2
New ICC chair questions future of Test Championship The World Test Championship is under threat of being discontinued after its inaugural edition with the International Cricket Council's new chair Greg Barclay questioning whether the model is "fit for purpose". https://www.skysports.com/cricket/news/12040/12146848/new-icc-chair-greg-barclay-questions-future-of-test-championship
Rodgers four-TD masterclass beats Bears ​​​​​​​Aaron Rodgers carved up the Chicago Bears defence for four touchdowns as the Green Bay Packers secured a 41-25 blowout win over their NFC North rivals on Sunday night at Lambeau Field. https://www.skysports.com/nfl/news/12040/12146834/chicago-bears-25-41-green-bay-packers-aaron-rodgers-throws-four-touchdowns-in-routine-win
The Trump administration will add SMIC, China's largest chipmaker, to its defense blacklist: report SMIC, one of largest chip makers in the world, is among several companies that the Department of Defense plans to designate as being owned or controlled by the Chinese military, reports Reuters. Earlier this month, President Donald Trump signed an executive order, set to go into effect on January 11, that would bar U.S. investors […] http://feedproxy.google.com/~r/Techcrunch/~3/7i9l_XabdY4/
Save $100 on the Asus Chromebook Flip 2-in-1 with this Cyber Monday Deal This Asus Chromebook Flip 2-in-1 Chromebook Cyber Monday deal will save you $100. https://www.techradar.com/news/save-dollar100-on-the-asus-chromebook-flip-2-in-1-with-this-cyber-monday-deal/
Some people are hurting so bad you have to do more than preach a message to them. You have to BE a message to them.