Affirmation Train: #TALKINGSESSION 1ST JANUARY. KINDLY DAY on KingsChat Web
#TALKINGSESSION 1ST JANUARY. KINDLY DAY THESE WORDS OUT LOUD. Dear Father, I thank You for the gift and power of speech. My life is beautiful, excellent, and full of glory. My words are wholesome because I am taught by the Spirit to speak life and wisdom all the time. I am fulfilling Your purpose for my life gloriously. I thank You for your presence, glory, beauty, aura, and perfections in my life. The Holy Spirit, who is Your glory, lives in and operates from the quarters of my heart. Therefore, sickness, disease, and darkness have no place in me. I am imbued with supernatural powers, graces, and glory, which overflow from within me to my world. Righteousness, peace, joy, and excellence exude from me. I rejoice for Your seal on me, designating me a child of divine destiny, living out, and fulfilling Your purpose in the earth. I live over and above the natural courses of life, the corruption, evil, and decadence prevalent in this world of darkness. In Christ, I've got the victory; I've overcome the world, its systems, economies, and economics. I am galloping in a perpetual victory parade. Through me, the knowledge of Christ spreads everywhere; my triumphs of faith effuse exquisite fragrance of His glory in every place. And as I live in God's Word, I am guided and inspired by His wisdom to fulfil His perfect will for me, in Jesus' Name. Amen. • Keep saying it, publish it everywhere; noise it abroad! In Christ, we've got something to shout about. Let's flood the airwaves, internet and print media with the reality of Christ. Speak in other tongues now. ~ Pastor Chris Oyakhilome. #prayingnow #wehavemoved #blessings #talkingsession #wordfest2 #ministry #glorified #loveworld #affirmationtrain #thankyoupastorchris #strengthened #yearofpreparation #alignment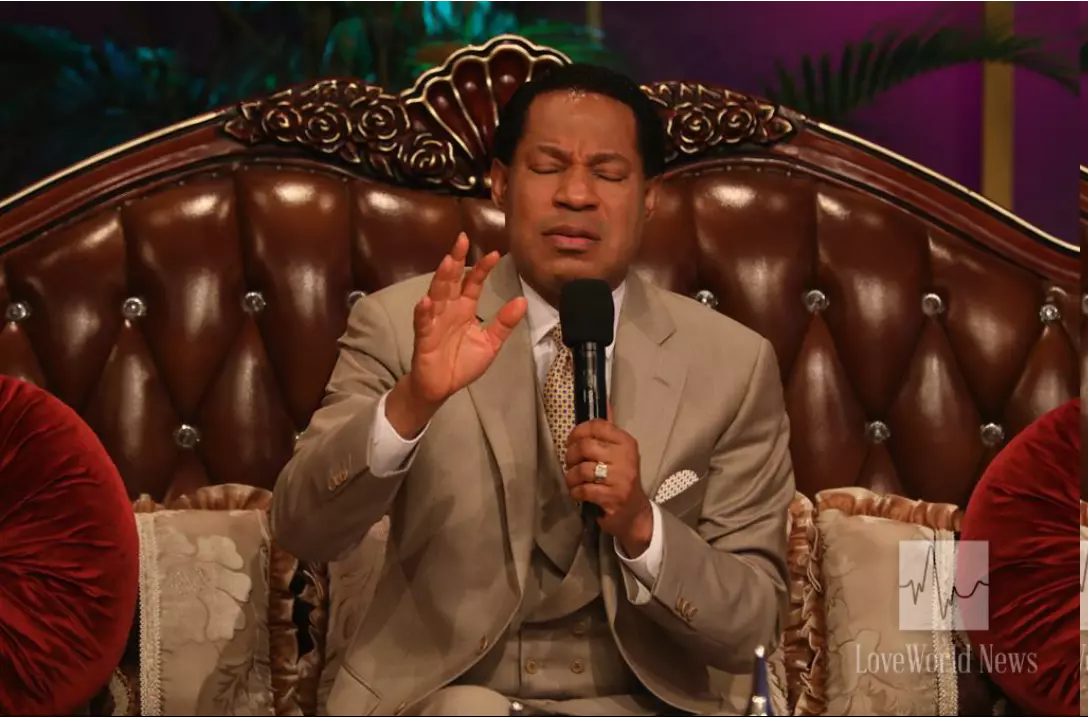 Happy Birthday Esteemed Dcns Monica Palmer💃🏾💃🏾🎂🎂🎂🍡 We celebrate you today and always Ma #CEJOS #CEGOMBE #CEMINNA #GOH #NCZ1
Happy New Year of Preparation.
#TALKINGSESSION 1ST JANUARY. KINDLY DAY THESE WORDS OUT LOUD. Dear Father, I thank You for the gift and power of speech. My life is beautiful, excellent, and full of glory. My words are wholesome because I am taught by the Spirit to speak life and wisdom all the time. I am fulfilling Your purpose for my life gloriously. I thank You for your presence, glory, beauty, aura, and perfections in my life. The Holy Spirit, who is Your glory, lives in and operates from the quarters of my heart. Therefore, sickness, disease, and darkness have no place in me. I am imbued with supernatural powers, graces, and glory, which overflow from within me to my world. Righteousness, peace, joy, and excellence exude from me. I rejoice for Your seal on me, designating me a child of divine destiny, living out, and fulfilling Your purpose in the earth. I live over and above the natural courses of life, the corruption, evil, and decadence prevalent in this world of darkness. In Christ, I've got the victory; I've overcome the world, its systems, economies, and economics. I am galloping in a perpetual victory parade. Through me, the knowledge of Christ spreads everywhere; my triumphs of faith effuse exquisite fragrance of His glory in every place. And as I live in God's Word, I am guided and inspired by His wisdom to fulfil His perfect will for me, in Jesus' Name. Amen. • Keep saying it, publish it everywhere; noise it abroad! In Christ, we've got something to shout about. Let's flood the airwaves, internet and print media with the reality of Christ. Speak in other tongues now. ~ Pastor Chris Oyakhilome. #prayingnow #wehavemoved #blessings #talkingsession #wordfest2 #ministry #glorified #loveworld #affirmationtrain #thankyoupastorchris #strengthened #yearofpreparation #alignment
Happy birthday, dearest brother Nonso. May the divine anointing on your life continue to propel you towards a destiny of prosperity. Thanks for your commitment in Church and mostly in decoration department. I love you dearly
DIVINE HEALTH CONFESSIONS 01 JANUARY. The Word of God dominates my thoughts,illuminates my mind and fortifies my body against all sicknesses and diseases. Audio podcast www.enterthehealingschool.org/dhr #dhconfessions #faithproclamations #healingtothenations #ispreadfaith
Dívíɳҽ 卄ealtɧ Cσnfҽssiσɳs January 1st, 2021 Irrespective of what I see, feel or hear, I remain firm and stand my ground in faith on the Word, knowing that my faith is the victory that overcomes the world. I refuse to allow my feelings control the circumstances of my existence. The Word of God dominates my thoughts, illuminates my mind, and fortifies my body against all sicknesses.  #dhconfessions #healingtothenations #cesazone2
My year of preparation. Thank you sir, for the deep insights.