BLW ZONE J: 🔥Until Every Campus Has A on KingsChat Web
🔥Until Every Campus Has A Believer's LoveWorld Campus Ministry Flag and Strong presence....WE WON'T STOP!🔥 Neither Covid-19 Fiasco nor The Lockdown could shut us down from Evangelism, Soulwinning and Pioneering! 💡New Cell Pioneered in National University of Pharmacy, Ukraine. Glory to God! #blwzonej #easterneuropecampuscapture #wetakeall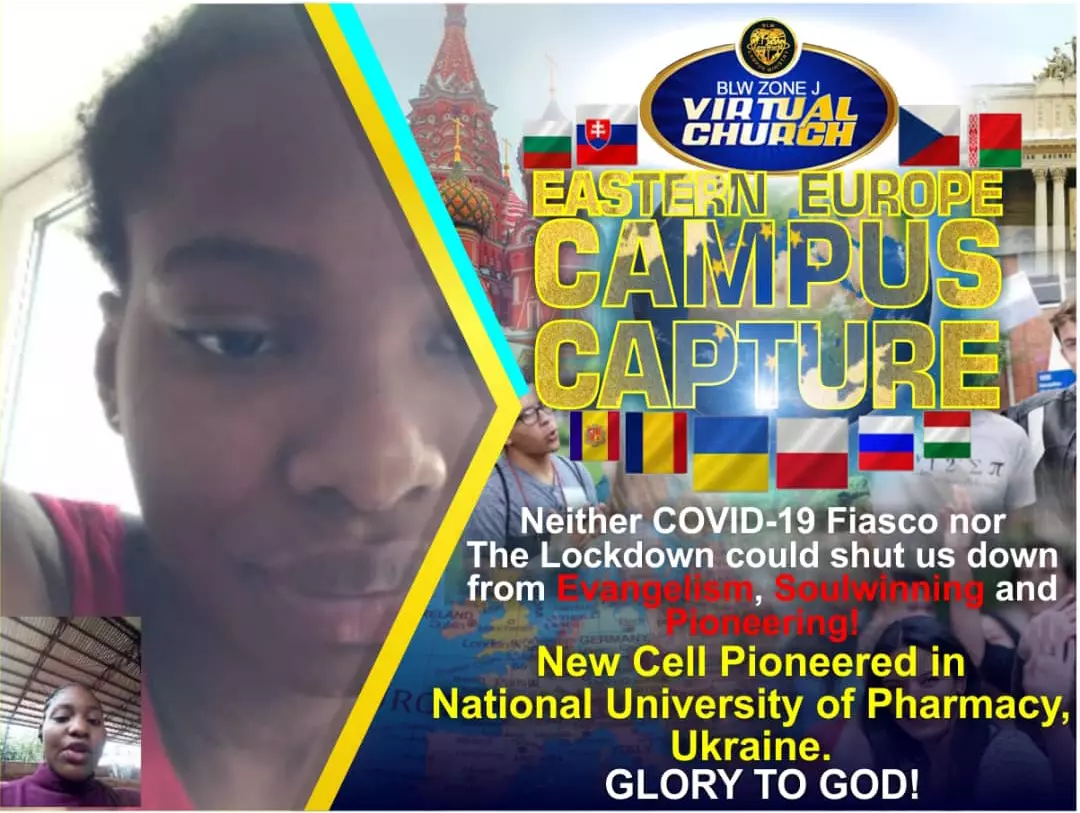 This is another opportunity to reach out to 1 million Souls all around the world.
90 and STRONG. Happy Birthday Mummy Naomi. Full of life, vibrant and committed to Gods family. Thank you for your love for the brethren Ma. Grace has increased. Congratulations 👏 👏👏👏. Massive inspiration 🙌🙌🙌 #CEOttawa #CECanada
#Pclprayathon2020 #Iamapriestinoffice #celz1prays #celz1rocks #epressgroup #PRAYINGNOW God is gracious and kind...
YOUR LOVEWORLD SPECIALS SEASON 2, PHASE 5, (DAY 1) Healing School Cyber Church: Live participation from Benin Republican. www.enterthehealingschool.live Like, share and comment. #yourloveworldwithpastorchris #healingtothenations
YOUR LOVEWORLD SPECIALS SEASON 2, PHASE 5, (DAY 1) Healing School Cyber Church: Live participation from South Africa. www.enterthehealingschool.live Like, share and comment. #yourloveworldwithpastorchris #healingtothenations
YOUR LOVEWORLD SPECIALS SEASON 2, PHASE 5, (DAY 1) Healing School Cyber Church: Live participation from South Africa. www.enterthehealingschool.live Like, share and comment. #yourloveworldwithpastorchris #healingtothenations
🔥Until Every Campus Has A Believer's LoveWorld Campus Ministry Flag and Strong presence....WE WON'T STOP!🔥 Neither Covid-19 Fiasco nor The Lockdown could shut us down from Evangelism, Soulwinning and Pioneering! New Cell Pioneered in Vistula University, Poland. Glory to God! #blwzonej #easterneuropecampuscapture #wetakeall