Loveworld Arabic: THE JUNE GLOBAL SERVICE IN on KingsChat Web
THE JUNE GLOBAL SERVICE IN ARABIC LANGUAGE. Possibilities is our realities, because our monthly Global Services are now available in every home in the Middle East through Loveworld MENA TV. Partner with us today!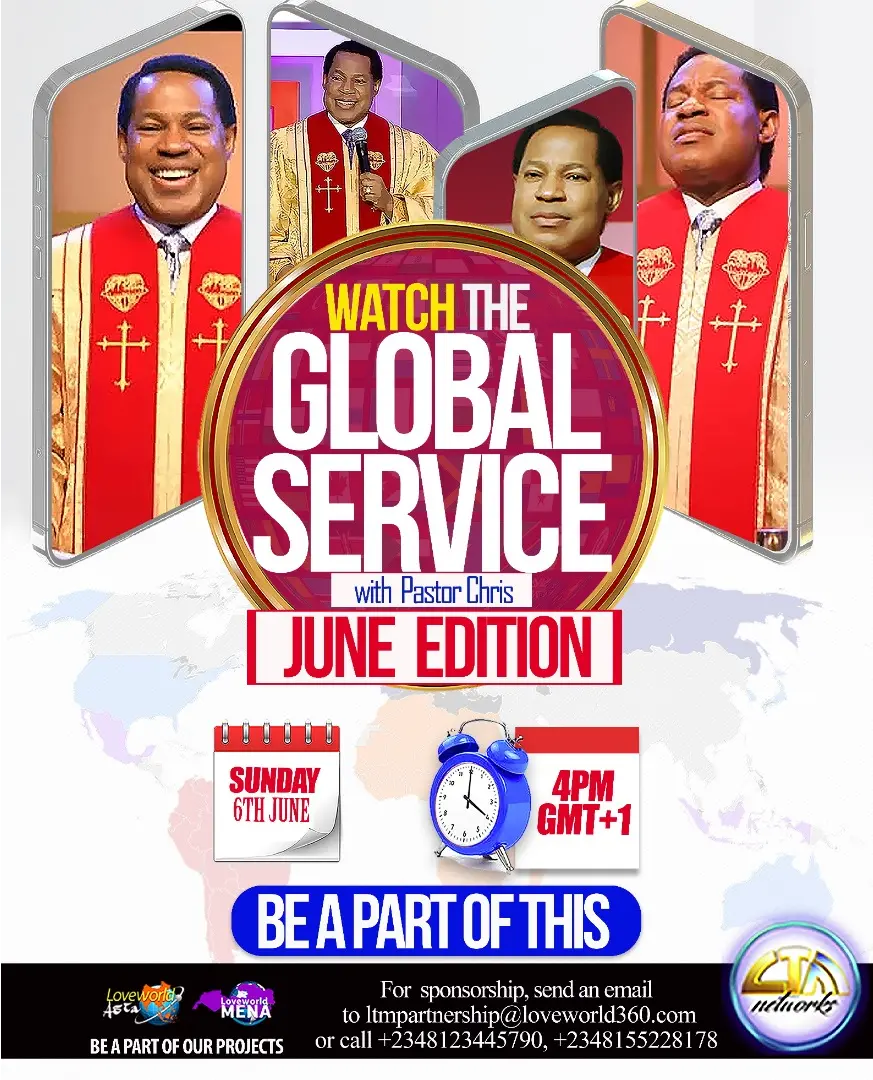 Yesterday celebrating our Esteemed Bro Gbenga
3 days to release LIONS. Even me sef am anticipating. 🕺🕺🕺 #lions #grow #comingsoon‼️ #friends #friday #stay #tuned #newmusic #sound #classy #jam
HEALING SCHOOL ONLINE PRAYER CONFERENCE 💯💯 IT'S 3DAYS TO GO!!! Have you Registered?, If you haven't registered, hurry up Now and Register. Click: www.prayer.enterthehealingschool.org/reg/HSPI #hspc #healingtothenations #Spreadfaith #hsinfluencers
We are set Praise Jamboree Chapter 1 Are you ready!!!!!! #JB2021 #PraiseJamboree #Lmamugbowo #ceugboworocks #cemidwestzone
Happy Birthday Dear Sis. Edith Ogar, This is the first day of the rest of your life. Your life is the manifestation of the glory of God. #KeepShinning #CalMC #TeamCalabarRocks
"Most assuredly, I say to you, he who receives whomever I send receives Me; and he who receives Me receives Him who sent Me." John 13:20 (NKJV)
PRAYER is the joyful response of the one who, with a heart full of faith, Trust in the living GOD.
It's fresh and hot Praise Jamboree Chapter 1 Are you ready!!!!!! #JB2021 #PraiseJamboree #Lmamugbowo #ceugboworocks #cemidwestzone