Nora Nkuku: Happy birthday Pastor Sir! I on KingsChat Web
Happy birthday Pastor Sir! I will sing for you🎤🎼dance for you💃🏽lift my voice in praise of you🗣cause I'm handpicked to be a beneficiary of your love for God. You're truly a blessing to us all and I'm eternally grateful to God for your exceptionalities. I love you❤️❤️❤️ #dec7 #offer7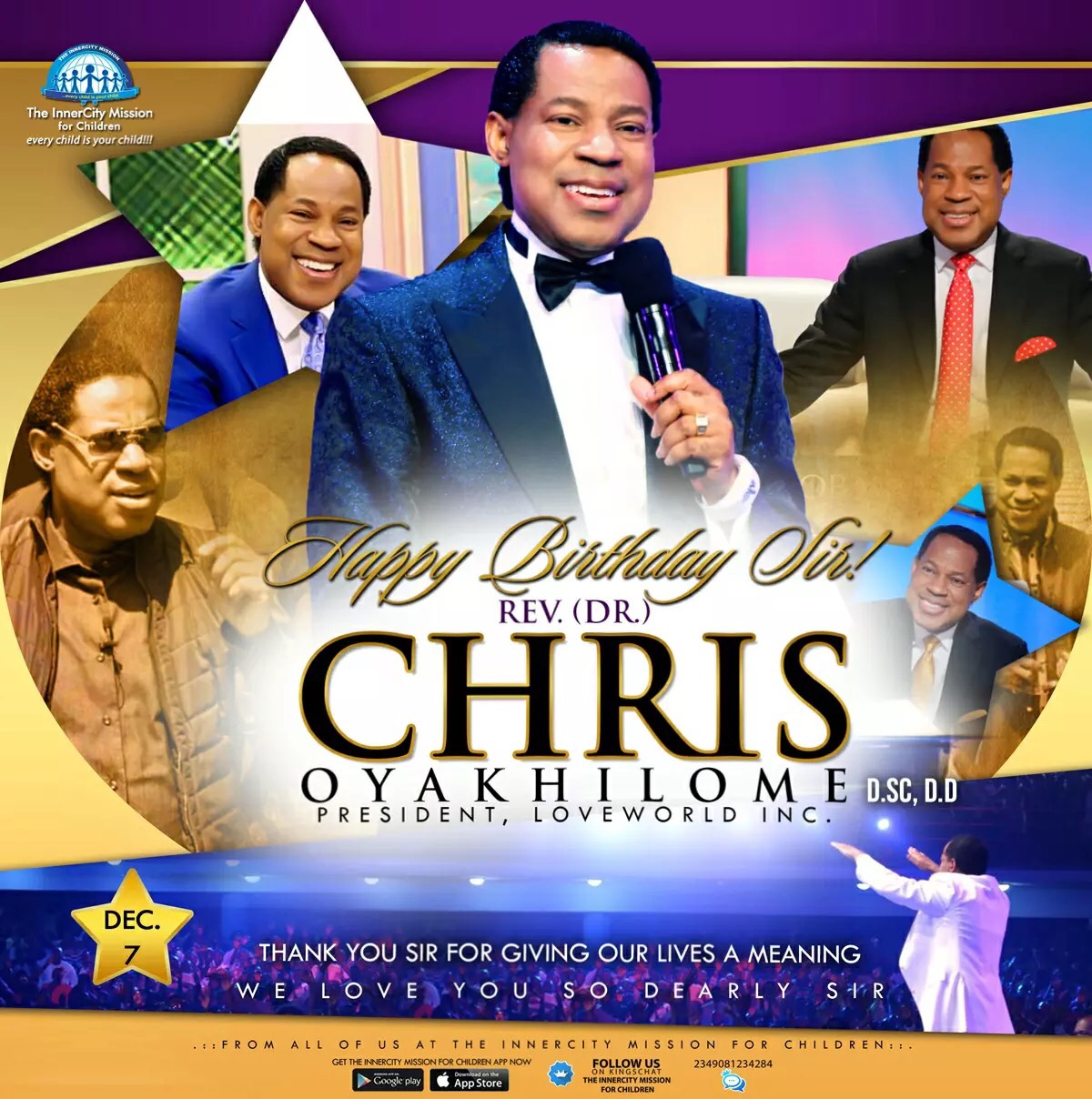 Happy birthday pastor Chris. I love you dearly sir. Thank you for answering the call of God upon your life. I join the host of heavens to celebrate you today.
#Dec7Can We will celebrate you over and over again Sir! We love you dearly !!!
Happy Supernatural Birthday to my Pastor, Teacher, mentor & the best Pastor! It's my honour celebration you Sir!
Happy birthday Pastor Sir... Thanks you Sir for all that you are to me. I am indeed a champion for Life because of you. I love you Sir... with what you have taught I can now dorminate my world... I love you Sir... #ceaccraghanazone #dec7
Happy birthday to my father, mentor, life coach, teacher extraordinary & my man of God, Rev. Dr. Chris Oyakhilome Dsc. DD You are a global phenomenon; God's gift & blessing to humanity. Thank you for teaching me the word & making my life so beautiful. I love you so dearly sir.
Happy supernatural birthday sir. Thank you for teaching me more about Jesus. I love you my life coach and mentor.