Still Fresh! God's Word to us from Sunday Service with our Esteemed Zonal Director! What's that Rhema Word from Sunday Service coming to your mind right now...share with us in the comments section... #CEkenyaZone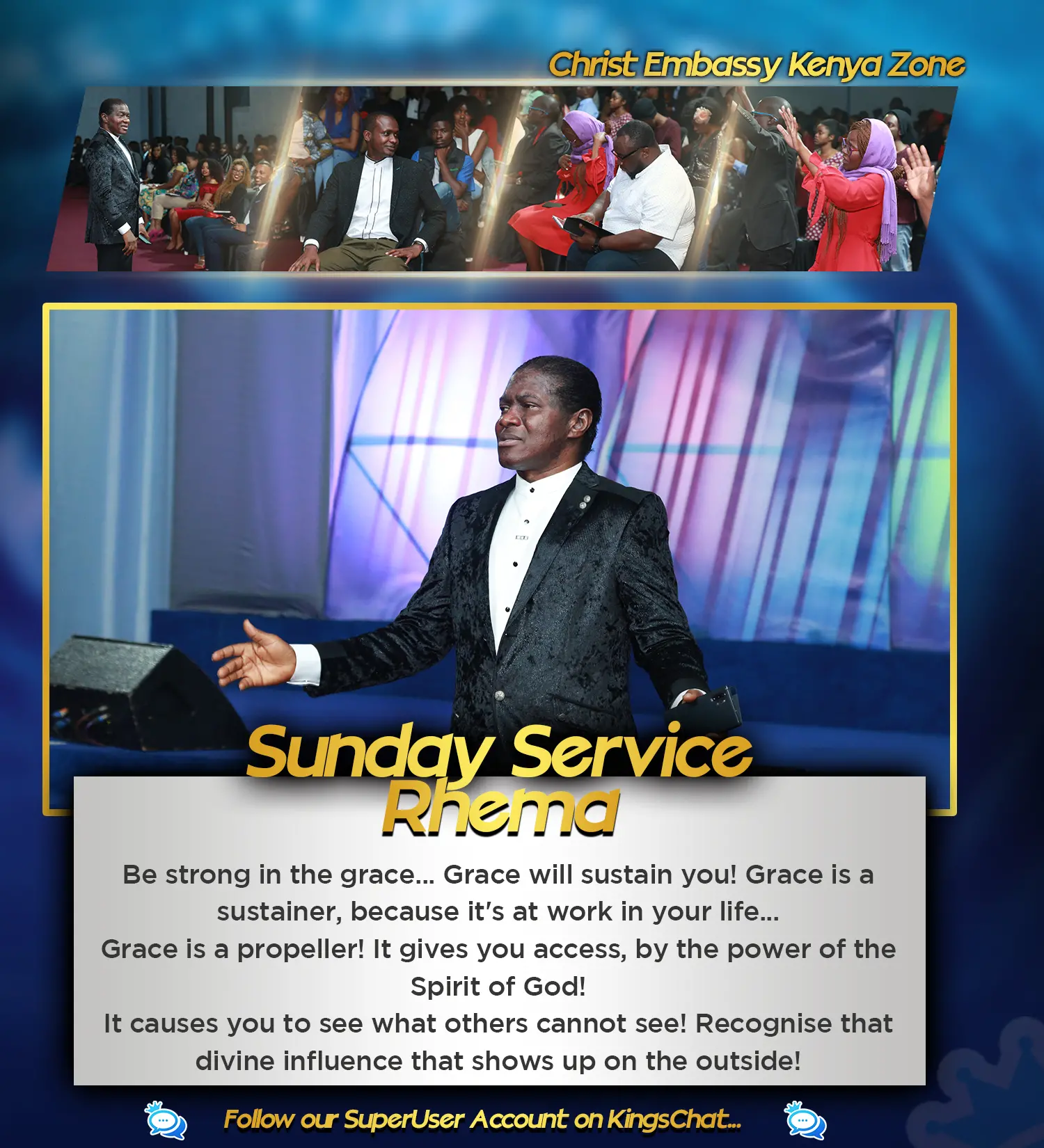 Angel Chris WhatsApp+1(231) 335-1054
commented:
promo...promo...promo... cryptochin...fx trading..Why sleeping why others are making billions of dollars💴💵💶? This is an online investment which help us to earn more profit in a given period of time. by investing amount of money or bitcoin, to be traded on in the international market with the use of Auxiliary computers and software, using strategy to win profits. With the minimum investment of $300 you can get profits of about $3,000+ with my fast and trusted platform ... $300 to get $3,000 weekly. $400 to get $4,000 weekly. $500 to get $5,000 weekly. $600 to get $6,000 weekly. $800 to get $8,000 weekly. $900 to get $9,000 weekly. $1000 to get $10,000 weekly. DM me on WhatsAp.... +1(231) 335-1054 +1(231) 335-1054 for more info if you are interested.
Pastor Benson avin izola
commented:
crypto fx pro trading platform... it's an investment that you invest on bitcoins and the sum of bitcoins you invested in, will been process and doubled in a multiple of days trade, after you cash out, then you can reinvested in the same account that you invested in again and again..you can invest with credible Asset traders and earn returns of...£300 to earn £3,000, £400 to earn £4,000, £500 to earn £5,000, £600 to earn £6,000, £700 to earn £7,000 £800 to earn £8,000. All in 7 days trade and 10% will be my company commission and no extra payment before withdrawals for more information please contact me on WhatsAp+1 (740) 651-1971
Still Fresh! God's Word to us from Sunday Service with our Esteemed Zonal Director! What's that Rhema Word from Sunday Service coming to your mind right now...share with us in the comments section... #CEkenyaZone
#WordDrive #Blwcampusministryrocks #Pcdl #blwzonea
Hello everyone! I welcome you to a beautiful week. Today on Think Tank, let me show you a friend you may have been ignoring for a loooong time!😁 Click on the link below to see... https://www.kingsch.at/p/Y0VCZ1N Do follow the Superuser page for more!🙂
NEWS FLASH: HURRAY 2 NEW LANGUAGES ADDED!!! The timeless classic "How to be a Success for Jesus" continues to spread rapidly, impacting millions of youths in every nook and cranny of the world. 2 more languages (Swedish and Mandarin) have just been added to the collection! Glorrrrrry!💃💃 With this, we have the potential to reach over 50 million youths who are native speakers of the languages. Glory to God! Swedish: https://www.globalyouthleadersforum.org/success/lang/sv/ Mandarin: https://globalyouthleadersforum.org/success/lang/zh/ Join us to spread this message everywhere by sharing the link with all your contact. Thank you esteemed Pastors and Partners for making this happen.To sponsor a translation of this message visit www.globalyouthleadersforum.org/donation or kindly call +2348025013854, +2348033882790 #gylf.
Am ready for a fruitful week with the word. #wordDrive #blwcampusministryrocks #pcdl #blwzonea
I'M READY for ROPC FEB EDITION ...ARE YOU?
TV extraordinaire. LOVETOONS TV will be LIVE on Superscreen. Set your notifications ON. Popcorn🍿and chilled coke to go. You don't want to MISS our first episode on SUPERSCREEN.
THE BIGGEST HEALING PROGRAM IN HISTORY IT'S 20 DAYS TO GO 💯 Are you sick in your body? Do you know anyone who nois? Register NOW to attend @ www.healingstreams.tv/zone/HSAN #papaiscoming #livehealingserviceswithpastorchris #healingstreams #healingtothenations #hsambassadors