Love World Updates: God delights in your prosperity, on KingsChat Web
God delights in your prosperity, speak the word and possess your possessions 3 John 2 "beloved I wish above all things that thou mayest prosper and be in health even as thy soul prospereth". #wealthaffirmations #blwsazonea #campusministryrocks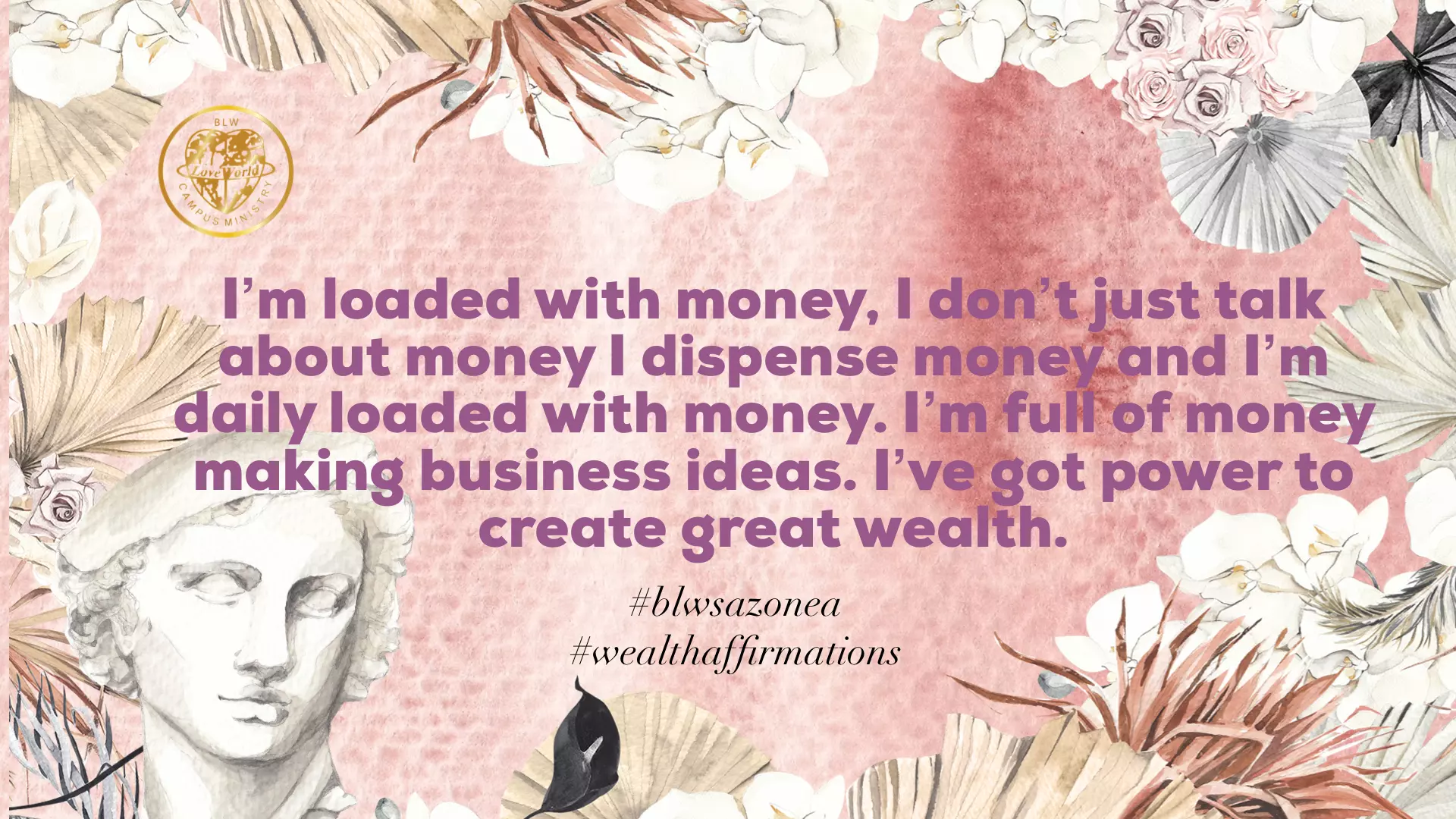 Do you Know any Pastor or Minister in need during this period, send an email to info@theinnercitymission so they can get help speedily through the Global Emergency Relief for pastors and Minsters in dire need.
www.globalyouthleadersforum.org/success #gylf #success #successchallenge
Charmaine is the naos of God - the very shrine where the God presence is 🔥🔥🔥 #exposeonthehigherlife #kccsmw2020 #a14daystudyonpcdl #getitonpcdl #cesazone5 #cewaterfalls
Every child has the right to learn. #everychildisyourchild #educationinemergency icm.ngo/literacyresponse
Happy birthday Esteemed Pastor David Ameli.. @davidameli Sir. I celebrate your liquid love.
Glory to God!!! It's my father's birthday in a bit💃💃💃 #pngk182020 #Perfectpngk #productivePngk #financierofthegospel #fatherofnations #YearOfPerfection #celagoszone2 #Cezonalyouthchurch
Glory to God!!! It's my father's birthday in a bit💃💃💃 #pngk182020 #Perfectpngk #productivePngk #financierofthegospel #fatherofnations #YearOfPerfection #celagoszone2 #Cezonalyouthchurch