Affirmation Train: #AFFIRMATIONTRAIN 7TH OCTOBER. I affirm on KingsChat Web
#AFFIRMATIONTRAIN 7TH OCTOBER. I affirm that my life is garnished by the Spirit of God! I'm the workmanship of God in Christ Jesus; created unto good works. I'll do good works on the earth because I am fashioned unto good works! I've passed from death to life; sin and all its rudiments have no power over me. I've received an anointing from the Holy one and that anointing opens my understanding to all things. I am a student of the Word; I am taught by the Spirit of the Lord to look beyond these present moments and connect everything I do here on earth to eternity. My choices and decisions concerning my family, job, and everything else about my life are founded on the Word. I am full of God's might; I'm led and guided by the Spirit always! I function by His power and glory today, full of the Spirit in wisdom, having a deep spiritual understanding of all things! I am powered by the Holy Ghost and on a perpetual victory parade, excelling and making progress consistently! I receive unparalleled advantages, increased grace, unprecedented favour, and prosperity, in everything I set my heart to do. Halleluiah! The power of the Holy Spirit is alive and active in me! I'm confident of this very thing, that He who had begun a good work in me is able to perform it until the day of the Lord. Even now, I am strengthened with might by the Holy Ghost in my inner man! I can do all things through Christ who energizes and infuses me with miracle-working ability! Glory to God. Hallelujah! SPEAK IN OTHER TONGUES NOW • Be bold to say the same things that God has said concerning you in His Word. That is what takes you beyond salvation, to enjoy the benefits of salvation ~ Pastor Chris Oyakhilome. You Can Now Reach Us On: • info@affirmation-train.org • www.affirmation-train.org God Bless You. #monthofproclamation #perfection #knowledge #wehavemoved #talkingsession #affirmationtrain #loveworld #alignment #win #excellence #communionservice #imcc2020 #completeness #ministration #thankyoupastorchris #ippc2020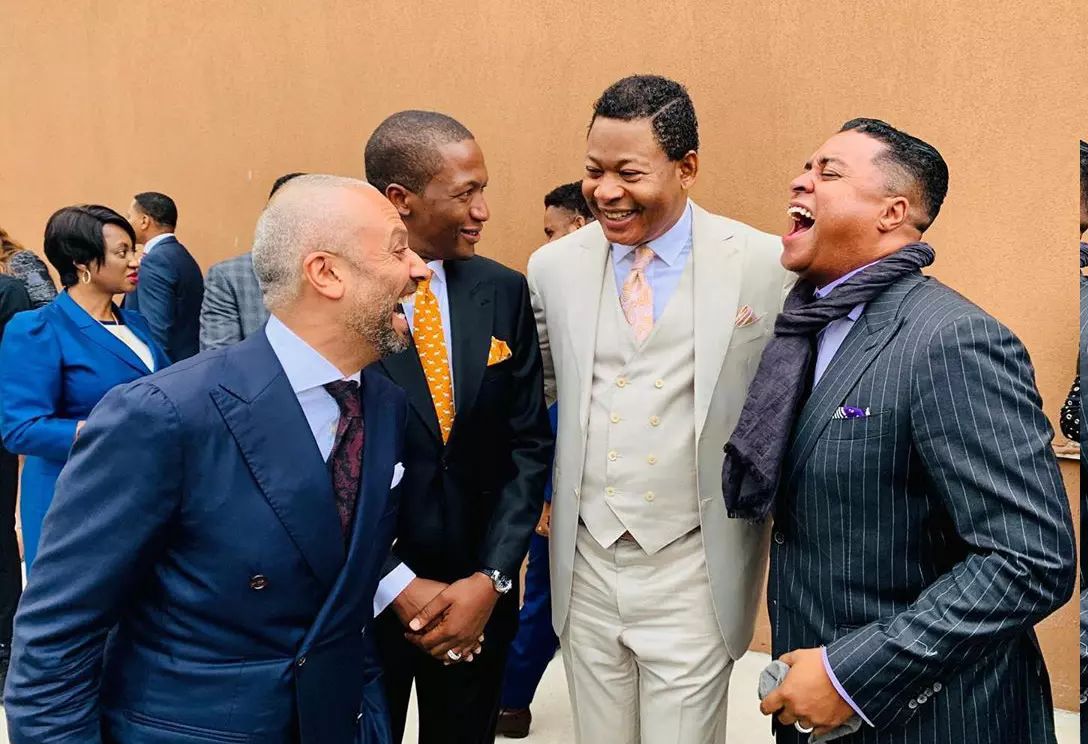 #PMO1025 #Celebratingsweetmum #PMORocks #Okumagba #CeIdama
Happy Birthday Pastor Maa. Thank you so much ma for always exuding joy, glory and love wherever you go. Thank you ma for being the perfect example to us all. I love you maa🥳🥳 #pb07 #exceptionalmum07
Celebrating a Champion #PMO1025 #Celebratingsweetmum #PMORocks #Okumagba #CeIdama
#prayingnowukzone2. #lwcentralchurch. #newcreationcelll. #lamapriestinoffice. #unitedkingdom.
🥁📖🔥DAY 1 on Our WORDFEST 2🙌🙌 👇👇👇 ⭐️⭐️⭐️DAY 1: 7 UPLIFTING FACTS OF LIFE IN CHRIST! 👉 To participate, log on to Christ Embassy United Kingdom Zone 3 UK Region: 👇 http://pcdl.link/wordfest2/ceukz3 👉 Upon logging in, Click on Wordfest 2 Tab to play the message. 🎧Listen 📱Phone 💻 🖥Laptop/PC 📚Study 📝 Writing Materials 📸 Create your own avatar using the link below to inspire others: 👉 https://pastorchrisdigitallibrary.org/wordfest2/avatar.php 📮Post your unique avatar on KingsChat using the hashtags: #wordfest2 #wordatwork #watchonpcdltv #UKR2Z3 #yourchurch e.g #cedartford
#AFFIRMATIONTRAIN 7TH OCTOBER. I affirm that my life is garnished by the Spirit of God! I'm the workmanship of God in Christ Jesus; created unto good works. I'll do good works on the earth because I am fashioned unto good works! I've passed from death to life; sin and all its rudiments have no power over me. I've received an anointing from the Holy one and that anointing opens my understanding to all things. I am a student of the Word; I am taught by the Spirit of the Lord to look beyond these present moments and connect everything I do here on earth to eternity. My choices and decisions concerning my family, job, and everything else about my life are founded on the Word. I am full of God's might; I'm led and guided by the Spirit always! I function by His power and glory today, full of the Spirit in wisdom, having a deep spiritual understanding of all things! I am powered by the Holy Ghost and on a perpetual victory parade, excelling and making progress consistently! I receive unparalleled advantages, increased grace, unprecedented favour, and prosperity, in everything I set my heart to do. Halleluiah! The power of the Holy Spirit is alive and active in me! I'm confident of this very thing, that He who had begun a good work in me is able to perform it until the day of the Lord. Even now, I am strengthened with might by the Holy Ghost in my inner man! I can do all things through Christ who energizes and infuses me with miracle-working ability! Glory to God. Hallelujah! SPEAK IN OTHER TONGUES NOW • Be bold to say the same things that God has said concerning you in His Word. That is what takes you beyond salvation, to enjoy the benefits of salvation ~ Pastor Chris Oyakhilome. You Can Now Reach Us On: • info@affirmation-train.org • www.affirmation-train.org God Bless You. #monthofproclamation #perfection #knowledge #wehavemoved #talkingsession #affirmationtrain #loveworld #alignment #win #excellence #communionservice #imcc2020 #completeness #ministration #thankyoupastorchris #ippc2020
You Are Warmly Invited To RHAPATHON...... Live In United Kingdom@ #CEBARKING Region 2, Zone 4, With Highly Esteemed Pastor Kemi Adesina.....21st-24th October 2020🙌😀🥰🤩❤🌎🇬🇧🇬🇧🇬🇧 #PKA1004 #PerfectPKA0410 #uk2vz4 #unitedkingdom #2020Perfection #Rhapathonukr2z4 #uk2z4fastest
✨🌟🎧WORDFEST2 DAY 1🎧🌟✨ Msg: 7 UPLIFTING FACTS OF LIFE IN CHRIST #CEBRISTOL #UK2Z4FASTEST
My life is full of God's glory. Indeed the lines have fallen unto me in pleasant places; yea, I have a goodly heritage.
Celebrating Grace☺️☺️😚😚 6️⃣days to Go💝💝💛💞💞 #PGM1013 #celebratinggracefulpgb #PGB1013 #CEJOS #NCZ1