Affirmation Train: #AFFIRMATIONTRAIN 1ST APRIL. I affirm on KingsChat Web
#AFFIRMATIONTRAIN 1ST APRIL. I affirm that I am growing in grace and in the knowledge of Jesus Christ. God has given me riches and wealth, and the wisdom to multiply them! I am the seed of Abraham; therefore, the world is mine! I lay up gold as dust; my prosperity is endless. I walk in abundance, having more than enough for myself and for others. Hallelujah! I am surrounded with the favour of the Lord. My mind is stayed on the Word, and I am enjoying divine peace, security, joy, comfort, and protection in the Name of the Lord Jesus! I abide daily under the coverage of God's protective wings, shielded from harm, terror and all evil. I fear nothing and no one, because, in Him, I live and move and have my being! I am indeed loaded with benefits from the Word, and my path is lighted by God's Word to be guided aright and be imparted with wisdom; wisdom to know and do His perfect will at all times. I am a custodian of divine verities; excellence, glory, virtue, and success exude from me. Everywhere I go today, I am accepted and highly favored, for I carry God's divine presence with me. I have the supernatural wisdom and ability to do the impossible because the Greater One lives in me! I recognize life's challenges as my opportunities to win and make my world a better place. I am a champion for my generation and a problem-solver. Through me, lives will be saved, transformed and preserved today. Blessed be God. Hallelujah! SPEAK IN OTHER TONGUES NOW • Be bold to say the same things that God has said concerning you in His Word. That is what takes you beyond salvation, to enjoy the benefits of salvation ~ Pastor Chris Oyakhilome. You can now reach us on: • info@affirmation-train.org • www.affirmation-train.org God bless you. #globaldayofprayer #communionservice #alignment #excellence #wordfest3 #prayathon2021 #yourloveworldspecials #affirmationtrain #healingstreams #hspc #talkingsession #thankyoupastorchris #rhemafortoday #atmophereofmiracles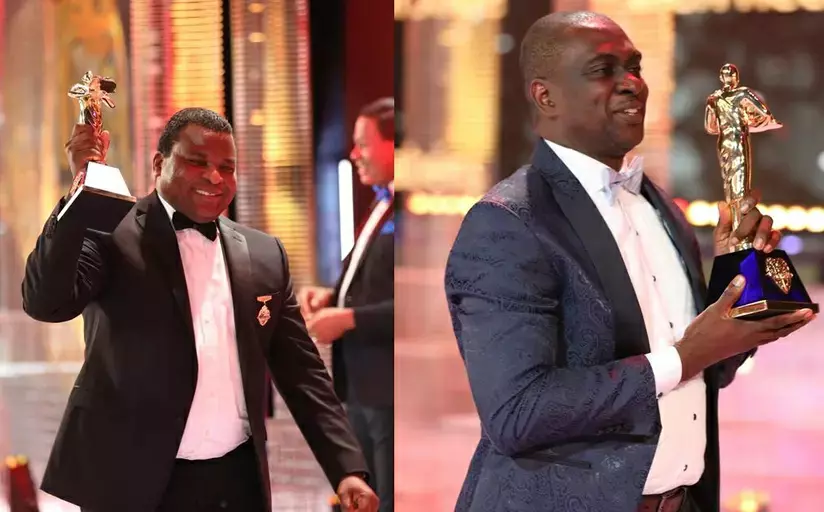 Happy new month!!!🤗😁 Do you know that nothing can be greater than Christ in you or you in Christ? Learn this and more in today's Rhapsody of Realities Have u downloaded the updated version of our no.1 daily devotional ROR App? Do that now using this link 👇 https://bit.ly/37hjB91.
Happy birthday esteemed Pastor Daba ma. You have always been a huge inspiration to me. I celebrate your love for the Master and your selfless service in Ministry. Have a most wonderful birthday celebration. I love you ma.
CELEBRATING AN ICON OF EXCELLENCE Happy Birthday Esteemed Pastor Daba McDuke Ma. Thank you so much Ma for your unwavering commitment to the spread of the Gospel through Radio. We Love and Celebrate You Always Ma #Loveworldradio
JOIN OUR EASTER FRIDAY WORSHIP SERVICE🎶 Worship the Lord , who is beautiful and holy .... Psalms 96:9 EASY See you there😊 #cesazone4 #cesouthernafrica #Worship
mp b tech college https://amity.edu/gwalior/ug-engineering-courses
Happy Birthday Esteemed Pastor Ma. Thank you so much ma for your unwavering commitment to the spread of the Gospel through Radio. We Love and Celebrate You Always Ma #Loveworldradio
#saythiswithme DIVINE HEALTH IS MY POSSESSION. In the Name of Jesus, divine health is mine. I've got Zoë, the divine life in every cell of my blood, therefore, I DO NOT GET SICK. Sickness is not a part of my nature. I am what God says I am, I have what God says I have, and I can do what God says I can do. The Word of God is working in me, it is producing what it talks about in my body. That Same Spirit that raised up Christ from the dead gives life to my mortal body. I know who I am! I am not the sick trying to get healed! No, I am the healed living in divine health. No sickness can successfully fasten itself on my body. The Word has been sent for my healing and health in Christ, the Anointed One, and His anointing. I live in the rejuvenating power of the resurrected Christ from this day forth. I am free from sicknesses and diseases of any kind, for the life of God is in me, Hallelujah! I am the offspring of God's Word, and death has no power over me. Sickness and disease have no hold on my body. I am a child of the Word of God. The Word of God is medicine to my flesh; therefore I live in divine health twenty-four hours every day. The life of God runs through my being. I am a member of His body, His flesh, and of His bones! I am alive in Christ and alive unto God. My way is prosperous, and it is well with me. In Jesus Name. Amen. Download cLoveWorld mobile App on the link below, to watch live and engaging programs on the LoveWorld TV networks, and CeTunes mobile App, for access to 270 LoveWorld Radio stations https://cloveworld.page.link/excellence https://cetunes.page.link/excellence #mydailyconfession
Check out my inspiring post on Yookos!
GIFT THE OPPORTUNITY OF SALVATION TO BILLIONS OF PEOPLE THROUGH YOUR SPONSORSHIP OF THE SPECIAL EASTER GLOBAL SERVICE WITH PASTOR CHRIS ON RADIO STATIONS AND NETWORKS WORLDWIDE ON SUNDAY 4TH APRIL 2021, 4PM GMT+1. LET YOUR SPONSORSHIP COUNT TODAY #SpecialEasterService #Pastorchrisonradio