Happy Birthday ever bubbly Pastor Uche. I celebrate your special love and dedication to the ministry and our man of God. Thank you for your remarkable impact in the expansion of God's Kingdom. It's from glory to glory. I love you.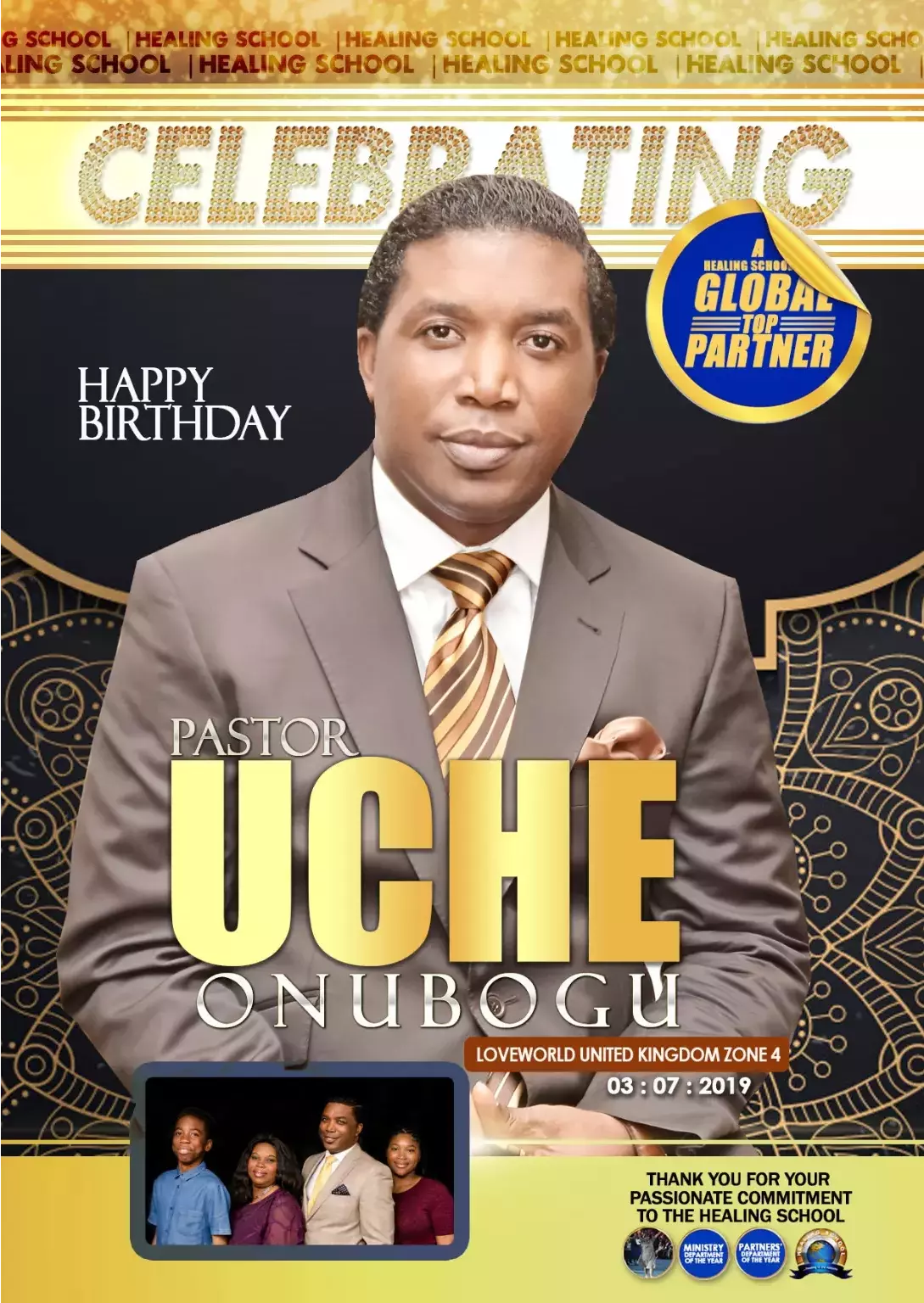 Puche Regional
commented:
Wow Wow Wow!! Awesome! Thank you so much ma'am, my very own dear CEO. I love you dearly ma'am. Amen and Amen!
Count down things, 4th July Loading. . . . . . , All u mighty soldiers of God, are we ready Gloryyyy!!! As we prepare 2 Christianize USA 2moro 4th with Raphsody of Realities (ROR) messager angel noni .👏👏👏 @pastorelijah @pastoritee #ROUSA #ROUSA2019
#therevolution. #middleeastrevolution #LoveWorldMena
👉I affirm that I'm excellent and smart. 👉I declare that I'm God's reproduction and the beauty of his creation. 👉I declare that it's inconsistent with my nature to fail. Glory to God.🙏🙏 #myaffirmations #mydeclarations #CEPERIVALE #CEUKR2Z3 #schooloftheword
Our remaining time is short and that we should make good use of our opportunities and be free from worry. "Go and win souls in any and every situation. Go and win souls. David said Send us around the world with the message/news of your saving power and we're the answer to that prayer" Rev Tom ICLC 2019. Another glorious Online Wednesday Service holds today by 6.30pm GMT+1, as we fellowship together and enjoy the ministrations from the Word of God and the Spirit. Invite others to join you by sending them this link, http://www.celvz.org/home.php.  It is a service that no one should miss.
👉I declare that when people see me, they see a solution because I'm definitely a solution. 👉I affirm that I'm who God says I'm. 👉Glory to God, the word of God has given me a mentality. #myaffirmations #mydeclarations #CEUKR2Z3 #CEPERIVALE #SCHOOLOFTHEWORD
To entertain To educate To communicate We are Supremely Superb!!!!! #superfm